I have always been a huge fan of The Body Shop skincare range and the brand is popular for its body butter. Over the years, The Body Shop has come up with several varieties of body moisturizers but I believe "Body Yogurt" is the latest addition to the range.
In the past, I have tried The Body Shop body butters, body lotion and even a body cream. I like them all for the purpose they serve. However, I was still quite intrigued when I got to know about The Body Shop Body Yogurt because it sounds different and they have come with cute packaging too.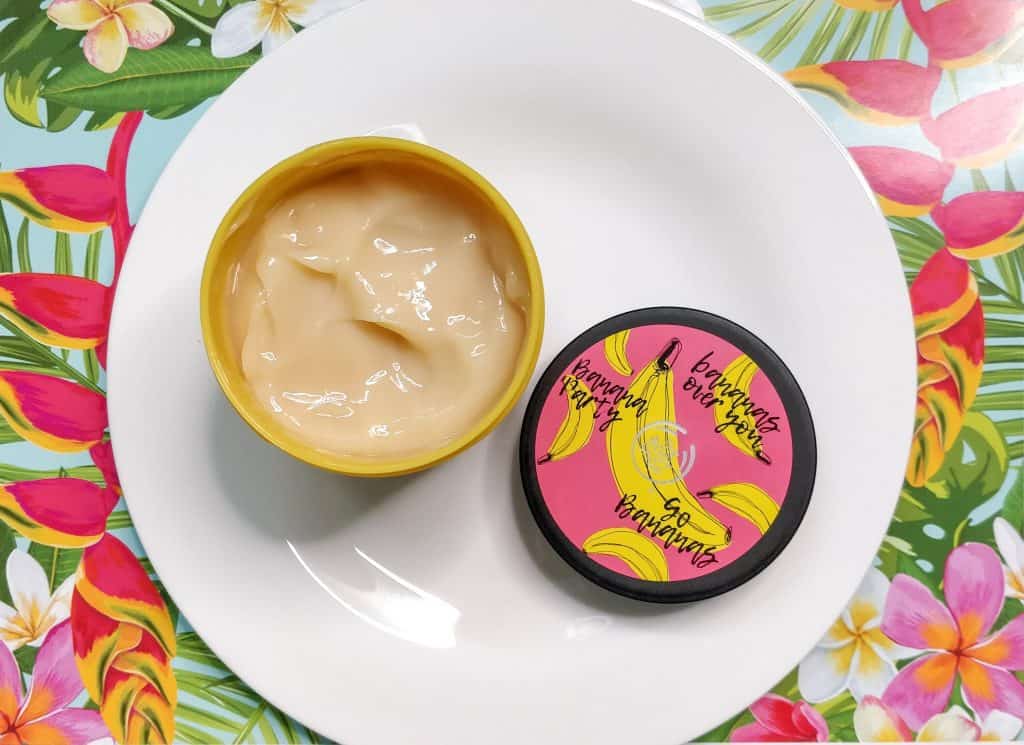 Packaging
So let's start with the packaging itself. I like how the body yogurt's tub looks. It is much lesser in width than the body butter's tub but at the same time has more depth. It is sturdy and the lid screws tightly.
Quantity
The tub looks compact but it packs the same amount of product as the standard tub of The Body Shop body butter, i.e., 200 ml. It is a decent amount that can last you a couple of months if you use it daily.
Formula
The Body Shop body yogurt is much lighter and therefore this moisturizer is suitable for summers. It absorbs quickly into the skin and instantly hydrates it. Though I do not think this lives up to its claim of moisturizing for up to 48 hours. That is a bit too much. I feel the need of re-applying after a few hours.
Range
I reckon The Body Shop body yogurts are available in all of their standard ranges. The one I have is from their Banana range which was a special edition for summer 2018. I got mine in a PR parcel at some The Body Shop event in Karachi a couple of months back. This smells just like bananas since it is made out of bananas that were not fit for the food industry. Honestly, the scent is quite strong and sickly sweet for me.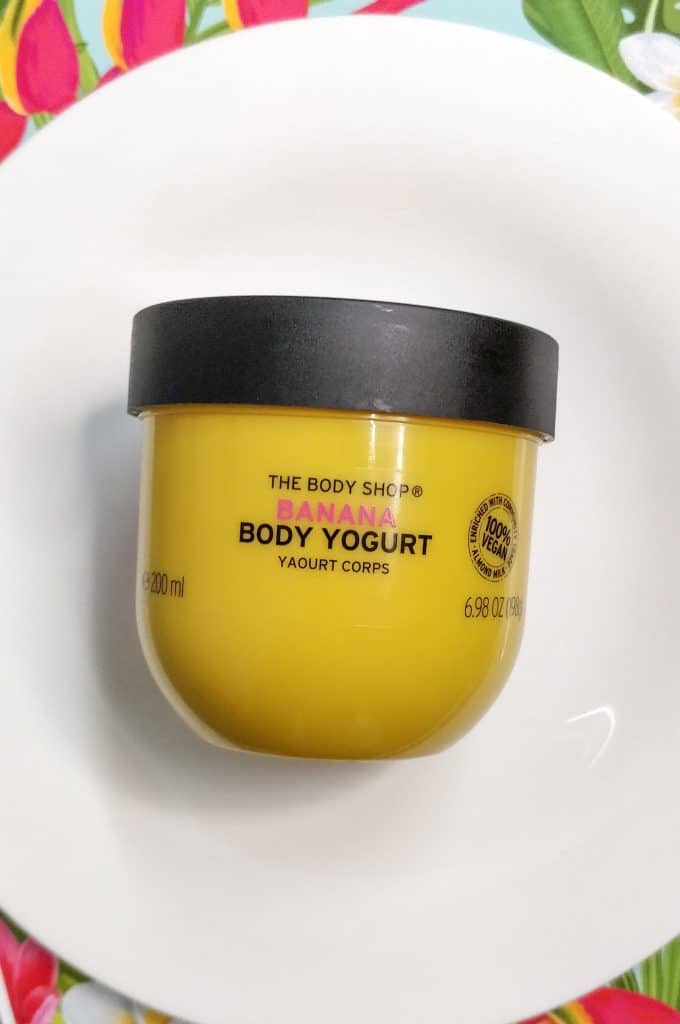 Price
The Body Shop Body Yogurt costs 2490 PKR while the Body Butter costs 2790 PKR for the same quantity. It is definitely pricey and the hike in dollar rates has just made the price tag heftier so I would advise you to shop during the sales! That's what I do and guess what? They currently have a sale going on The Body Shop Pakistan's website.