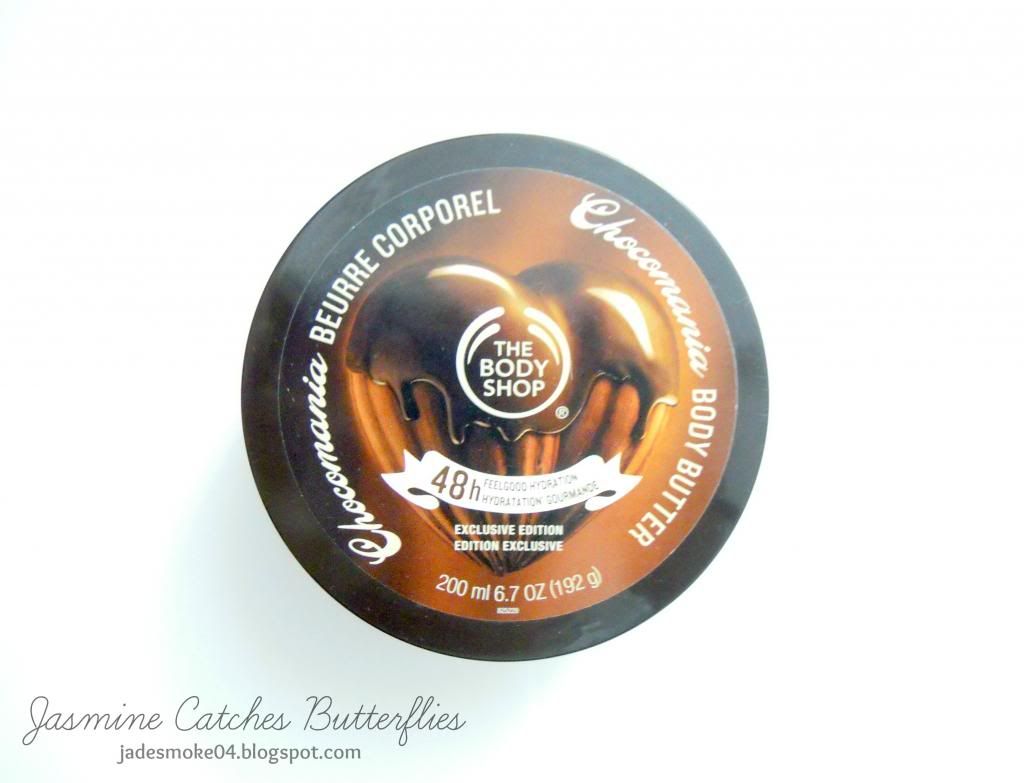 The Body Shop is known for its versatile organic scents. If you are a chocoholic then The Body Shop Chocomania Body Butter is your heaven but in case you're not, the scent is strong enough to make you gag. I personally like the sweet cocoa scent of this body butter and enjoy slathering it every day after a hot shower. The tub that I have claims that it keeps skin hydrated for up to 48 hours, but I'll be honest with you, I've never had it on for that long as I shower every day, however, I've had it on for more than 24 hours for sure and even though my skin never felt dry or stretchy after that duration, still on taking a closer notice, I felt I could surely go over with more moisturiser so I don't think it'll stay put for that long, though it may vary for different skin types because I do have dryness prone skin which drinks up just about everything, and I'm always big on moisturising. Nonetheless, it's good enough for a day. You just have to moisturise once a day on average which I think is great in this weather when, I don't know about you, but I feel cold-blooded and way too lazy to even move. 😛

The formula is very rich, and the texture is silky smooth on the skin. The body butter sinks into the skin quickly, and I have never experienced any sort of stickiness with it as I use a very controlled amount as per personal requirement. If you take me a few months back, only a minimal amount would get the job done. Obviously, now that the weather has changed, a more generous amount is required.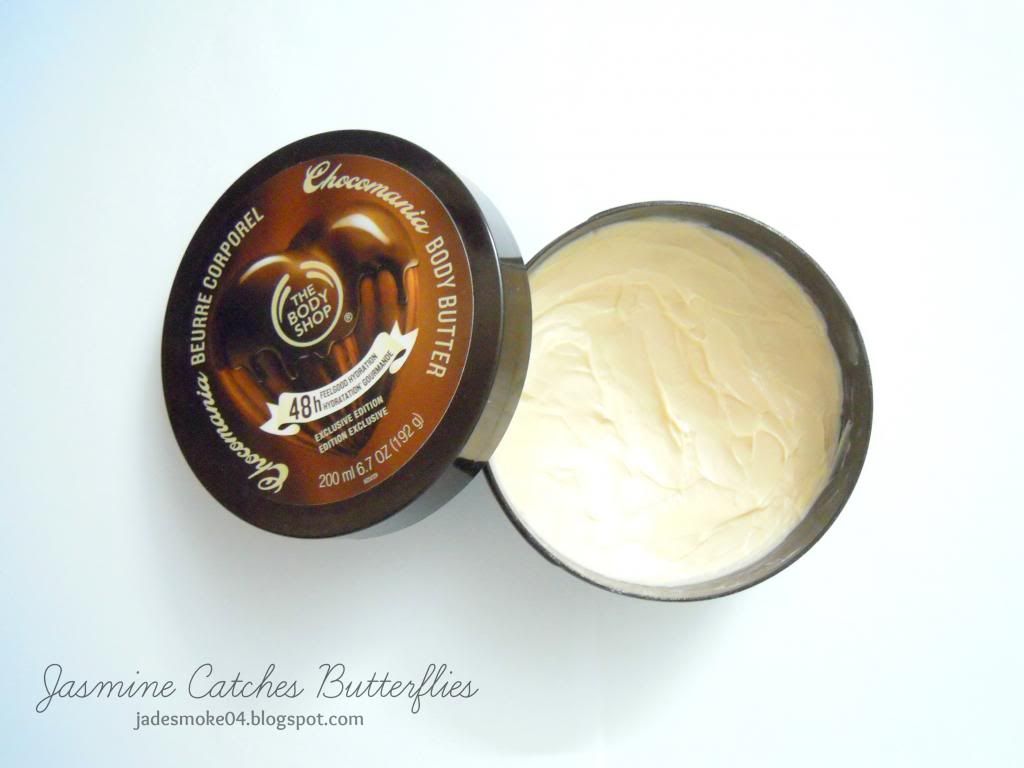 The chocolate brown tub with a heart-shaped nut dripping with chocolate looks classic. Its lid twists on securely, and the packaging is very sturdy.
Talking about chocolate, now I know this by no means is edible but I did accidentally taste it! No, no, I was not curious, I just had it on my palms and I was eating a piece of cucumber when the unpleasant bitterness hit my tongue and oh boy! I had to wash my hands. This is the only bummer for me as this body butter, and I think this particular flavour, does not double up as a hand cream.
My mom and I are obsessed with this! Thanks a ton to my best friend for gifting this to me on my birthday! 🙂
Price: 1790 PKR
I know TBS is expensive, but their body butters are actually fine for the price as you get 200 ml and the tub would actually last you a good few months, possibly even half a year.
Availability: Easily available at TBS shops in malls, on online order or check out the TBS store locator on the website.
This is a sure shot repurchase! 😉 x