Labello
is a century-old brand of lip balms and the word 'labello' means beautiful lips. The brand is owned by a German company, Beiersdorf, which also owns Nivea and therefore, you may find Labello lip products being sold under the names of Nivea, Liposan and Nivea Lip Care.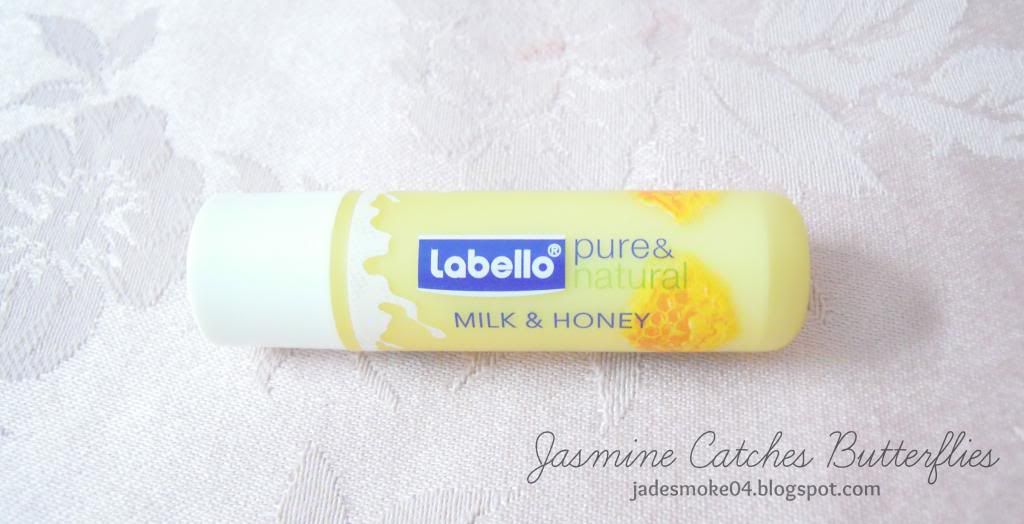 The Labello Milk & Honey Lip Balm is a part of Labello's Pure and Natural range and is therefore 100% free of any preservatives. I picked this up on my last trip to the supermarket, just in time for fall, and I've been using it religiously since then.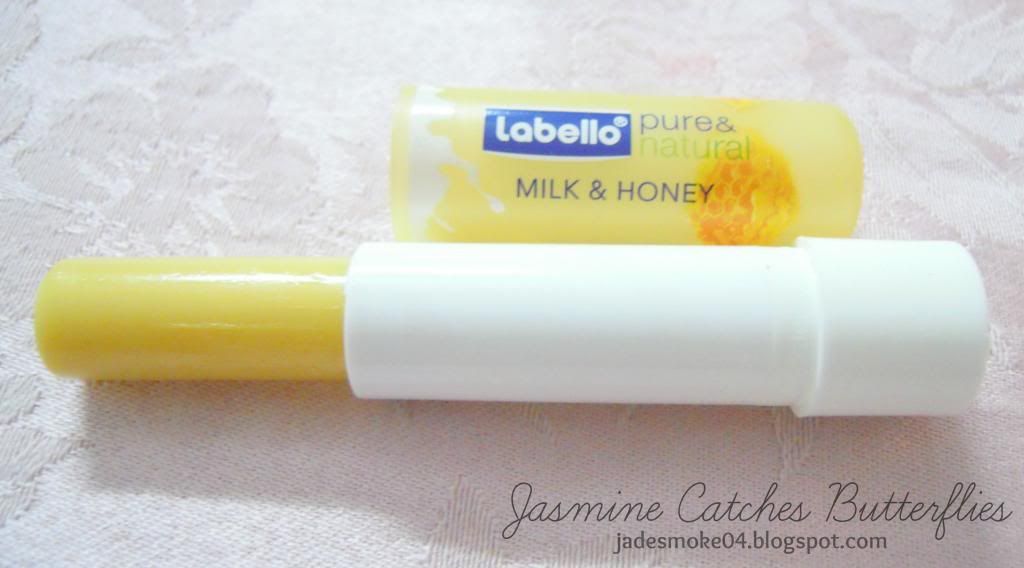 Labello has a wide range of lip balm flavours to choose from, but I was instantly drawn to this Milk & Honey one because the combination sounds yummy plus it was a very safe flavour pick for me. I knew I'd love the scent, and I do. It smells yummy, but it's not overpowering at all and neither does it taste like anything which I believe is a plus in general for everybody's liking. The balm glides over lips easily, feeling intensely moisturising and non-sticky. Labello's Milk & Honey lip balm has a clear formula, it gives only a subtle shine to lips that is not glossy and this makes them look naturally healthy. It stays on the lips for about 2-3 hours depending on a lot of factors, especially how dry the weather gets. My lips felt noticeably softer after first use and this product is instant love. However, do not forget to exfoliate your lips a few times a week as the weather gets drier. Labello Milk & Honey Lip Balm comes in a chubby little twist-up tube made up of good quality plastic which is very convenient to carry.
Price: 185 PKR
Availability: I got mine at Imtiaz Supermarket, you can check out Naheed Supermarket if you are in Karachi or any of your local drugstores.
I guess I might stock up! 🙂 x