Hi Butterflies, I hope you are all doing well.
This week once again I participated in Aqeela's Weekly Make-up Tag and the theme this time was Ombré.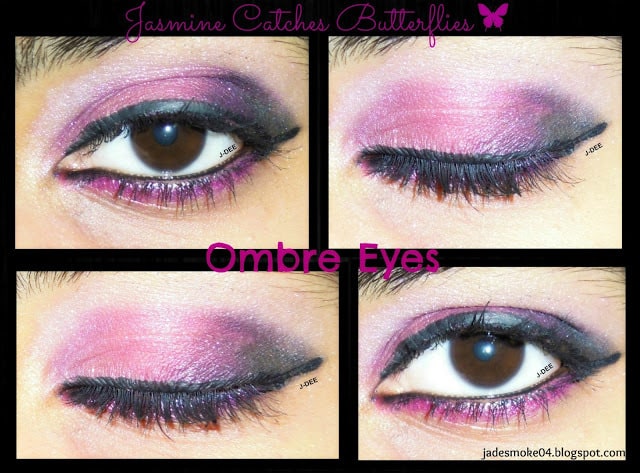 I created a subtle smoky ombré look with the following make-up:
1. Karaja Cover Excel Concealer
2. Glamorous Face 48+48 Eyeshadow Palette
3. Rimmel London Soft Kohl; Kajal Eyeliner Pencil
4. Color Studio Pro Dip Waterproof Eyeliner in 002 Jet Black
5. Rimmel London Super Lash Mascara
6. Christine Purple Eye Pencil
7. The Color Institute Shimmer Cream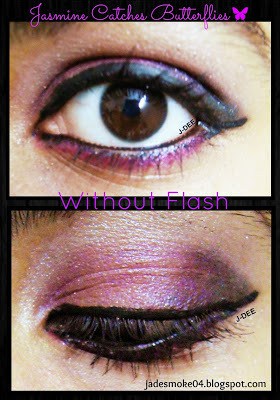 I hope you guys like the lighting and the picture quality as well as the make-up! Sorry, if I sound too self-critical but I believe on the whole the look didn't quite turn out exactly the way I wanted it to be, because I am not sure if you'll really call it ombré as the black and especially the dark purple aren't as much there as the light pinkish-purple, also I wanted the inner corner to be a few shades lighter but I couldn't really point these things out myself before looking at the pictures. When I did this I was pretty happy with how it turned out and I still am but there's surely room for improvement. I don't claim to be a professional so I think that's justified at the moment.
Head over to Aqeela's 25th Weekly Make-up Tag for everybody else's look. There's a lot of pink and purple there too! 😛
Let me know if you find the pictures too in-the-face, I'll decrease the size, I just thought they look better this way.
Apart from this, I had to post a Collective Haul in two parts, an NOTD and a review but I have my mids starting next week and I don't have any of the posts prepared, so I'll be away for a while now because I've got 7 subjects this semester and this is my first one so I'm nervous as I don't know how things work about in university when it comes to marking because every teacher isn't the same and they have their own rules and stuff unlike when we had board exams. Anyways, I promise to return back to blogging as soon as my exams end, till then take care!
Much Love! XO