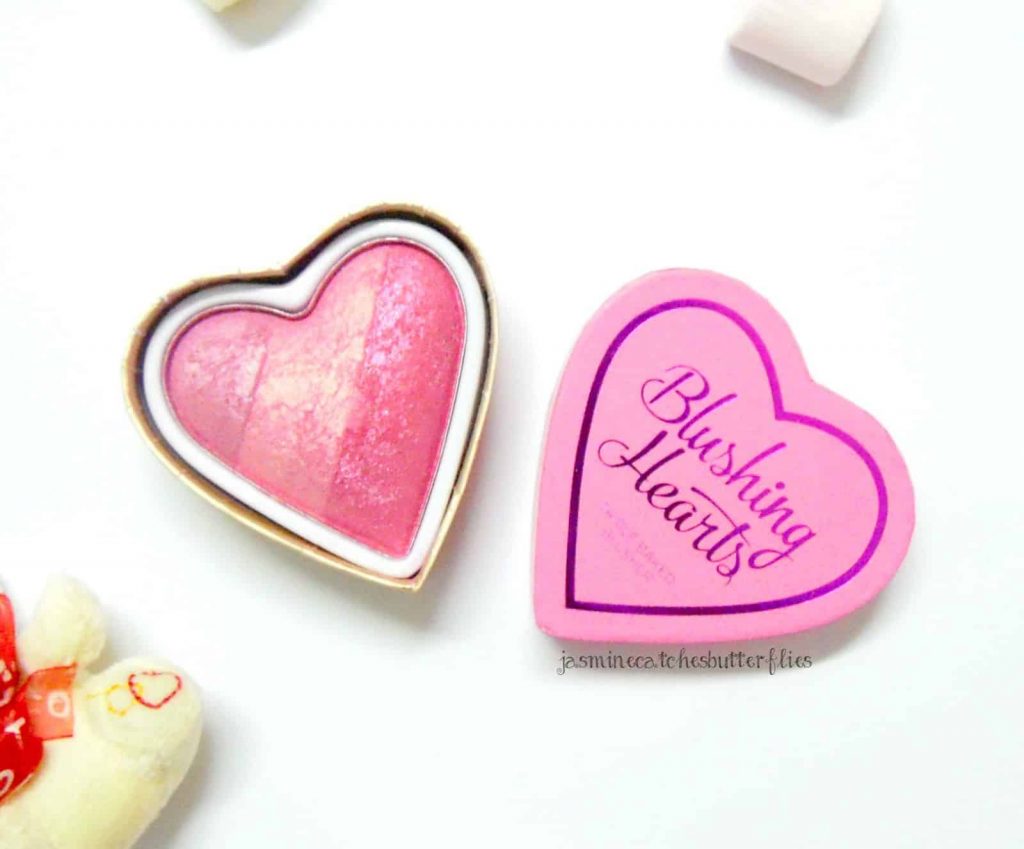 Makeup Revolution Blushing Hearts in Blushing Heart – 850 PKR*
Happy Valentine's Day ladies and gentlemen! 🙂 Going along the mood of the way I decided to review Makeup Revolution Blushing Hearts in the shade Blushing Heart from their I ♡ Makeup Collection.

Jumping right in, it is no surprise that this Makeup Revolution product looks like a copy of the infamous Sweethearts Blushes from Too Faced. The cute cardboard packaging is almost identical and so is the blusher within. Now, I haven't had a chance of using any of the Too Faced ones before so I can't compare the texture or formulation but the shade Blushing Hearts looks fairly similar to Something about Berry from the Too Faced. Since, this is a baked blusher, initially I felt greatly disappointed by the extremely sheer and chalky pigmentation, but after a fair few uses it thankfully got better and easier to pick. However, I still find it to be quite light for my own skin tone.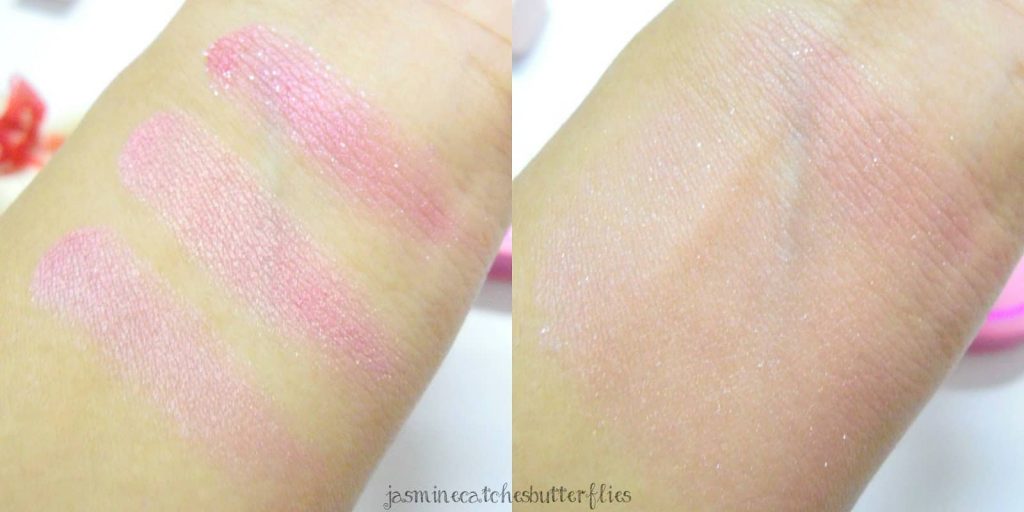 Blushing Hearts, has triple stripes of varying shades of pink, from right to left, the darkest one is a blue toned barbie doll pink with chunky silver glitter but it isn't noticeable once applied, then we have a light pink with fine gold shimmer through it that makes it apt for highlighting as well, and the third shade is a pretty mauve pink. All three combined, add a subtle hint of colour which would be particularly ideal for teenagers. The staying power of the blush is average and it lasts 3 to 4 hours. Apart from that it also has a weird scent but it is not detectable unless sniffed off the pan.
Price: 850 PKR
Amount: 10 g
Availability: In Pakistan you can buy Blushing Hearts online on just4girls.pk.
My Rating:

Have you tried this blush? I would love to hear your thoughts! 🙂