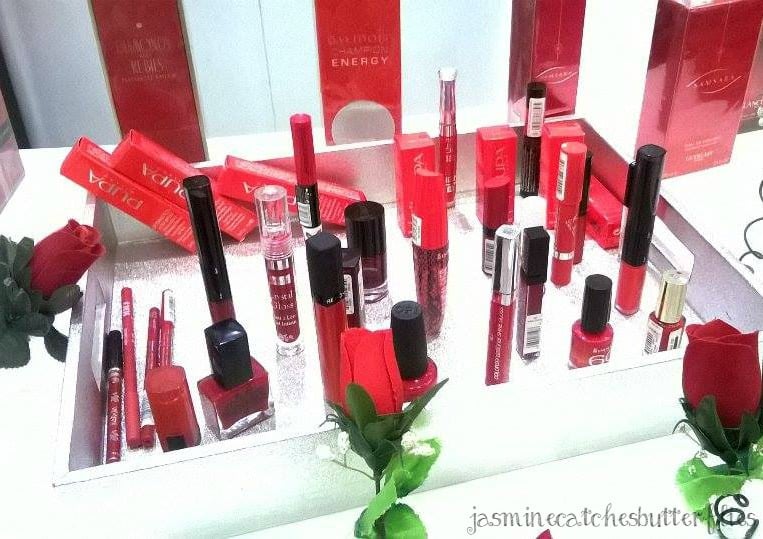 On Friday, 6th February 2015, the Karachi Bloggers were yet again welcomed by Scentsation for sharing what they have in the bag for Valentine's Day this year round. Even though they have been spreading love for past 5 years with all sorts of lovely presents, this time Scentsation has decided to go all out by ditching their usual image and throwing in full on wackiness and desi-ness to get everybody in the festive mood! Their Tagline 'Love is an art which comes from the heart' is still sober but wait till you scroll down to find out what really is the Twenty-Fifteen "scene".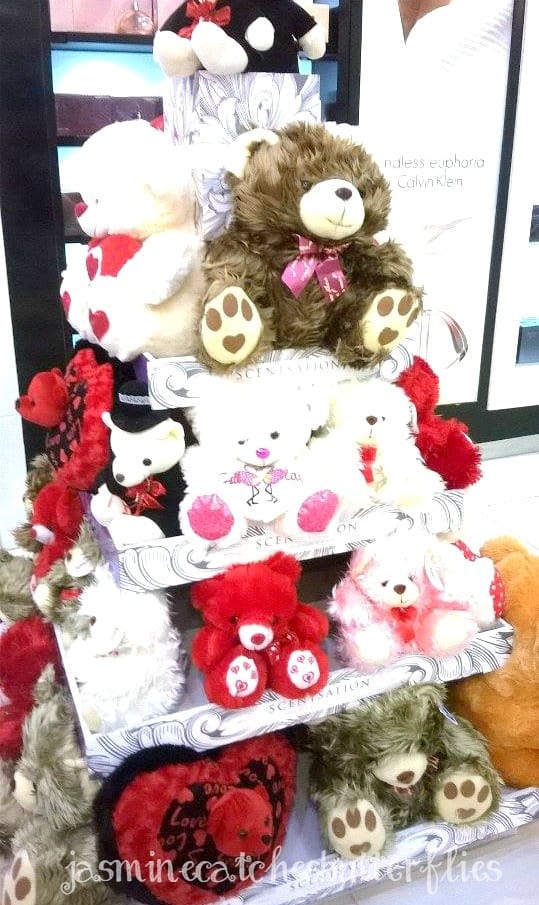 Currently, the flagship store of Scentsation at Dolmen Mall Clifton is offering personalised goodies like magic mugs, t-shirts, notebooks, key chains, badges and other stuff of the sort on which you can get the name, message and even photos of your loved ones printed within a matter of only 10 minutes! I love the ideas they have come up with and all those 'Dekh Bhai' quotes have added to the awesomeness. Also, you can even get a laminated nameplate pasted on the perfume box you are planning to gift your special someone. I'm always big on celebration and personalised presents just add more mojo to what is gifted with great affection.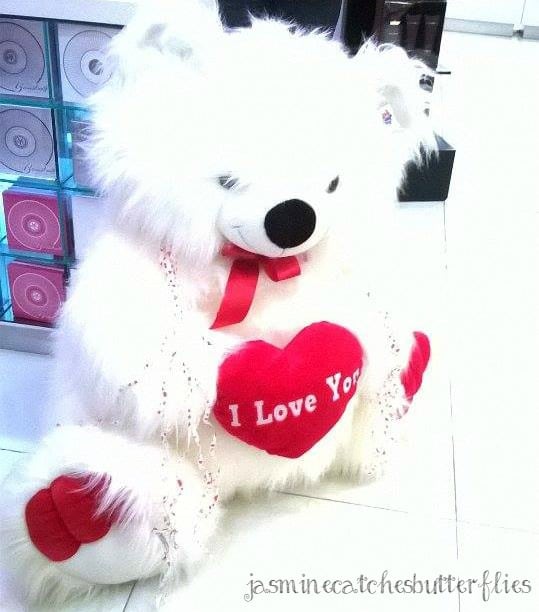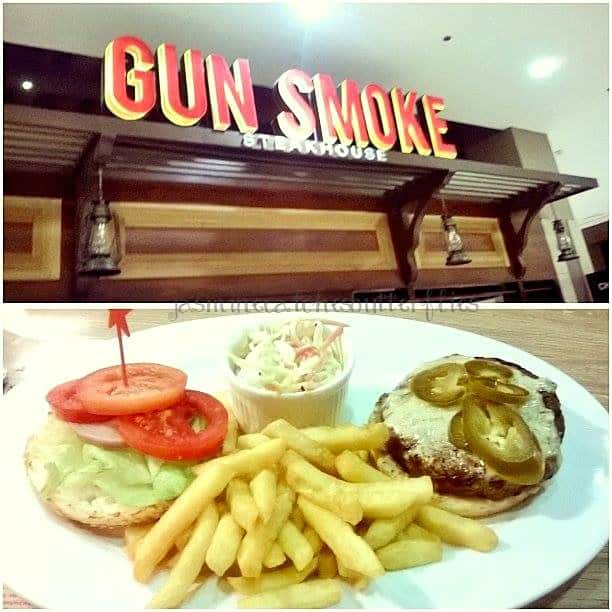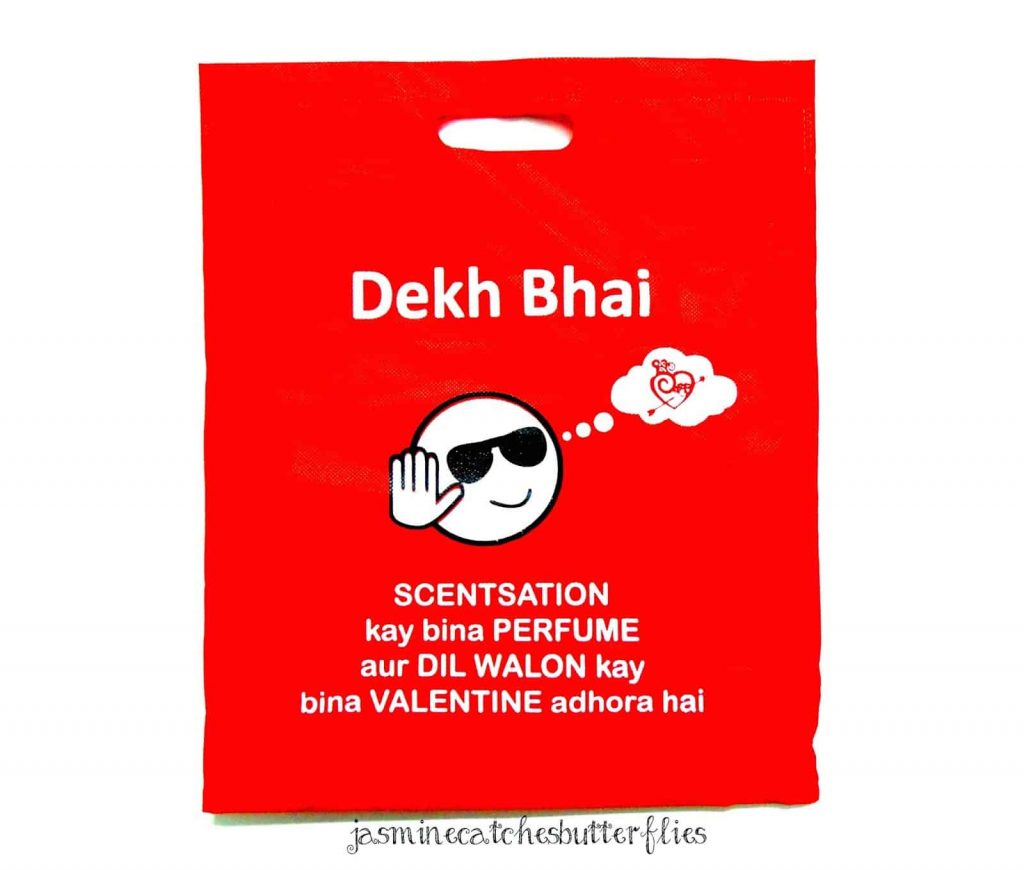 Our meetup was followed by dinner at Gun Smoke, where I had a great time chatting with fellow bloggers and distribution of special goody bags from Scentsation. I must say I felt so happy to see a magic mug with my own photo! Boy, that really was a surprise and I feel obsessed with it already. It changes colour from red to white when I pour myself a hot drink. Mmm! Take a look at rest of my goodies! Psst! Who adds Gucci Guilty's sample in a goody bag?! ♥ Also I had been wanting to try Lacoste Touch of Pink forever so three cheers, please!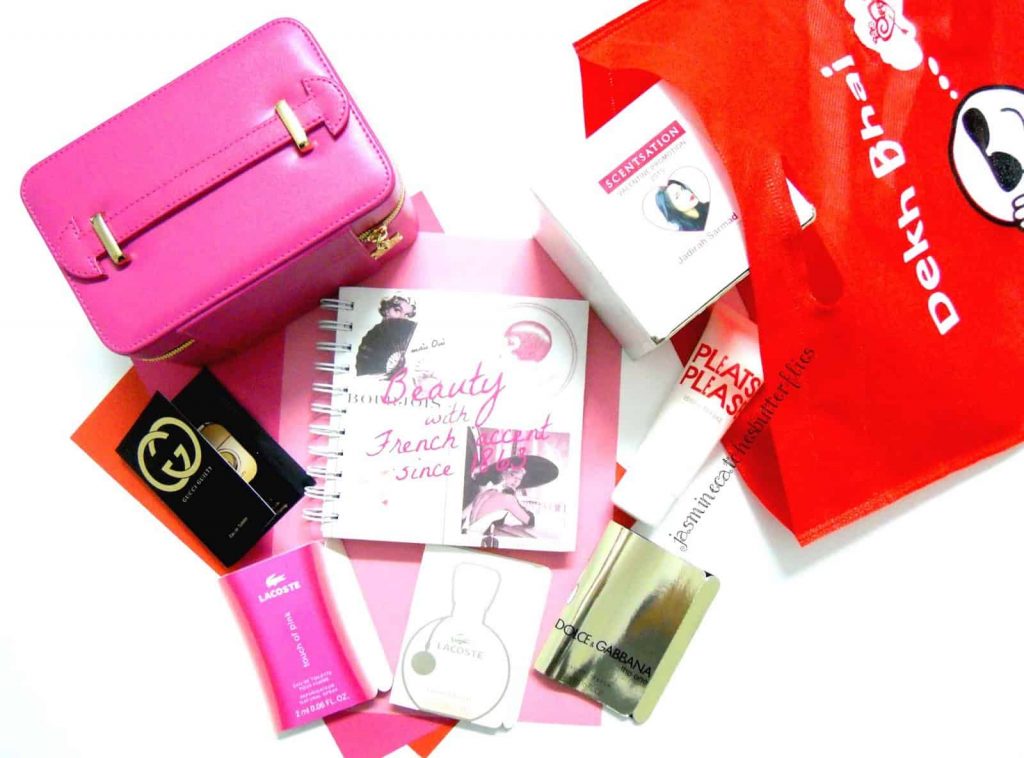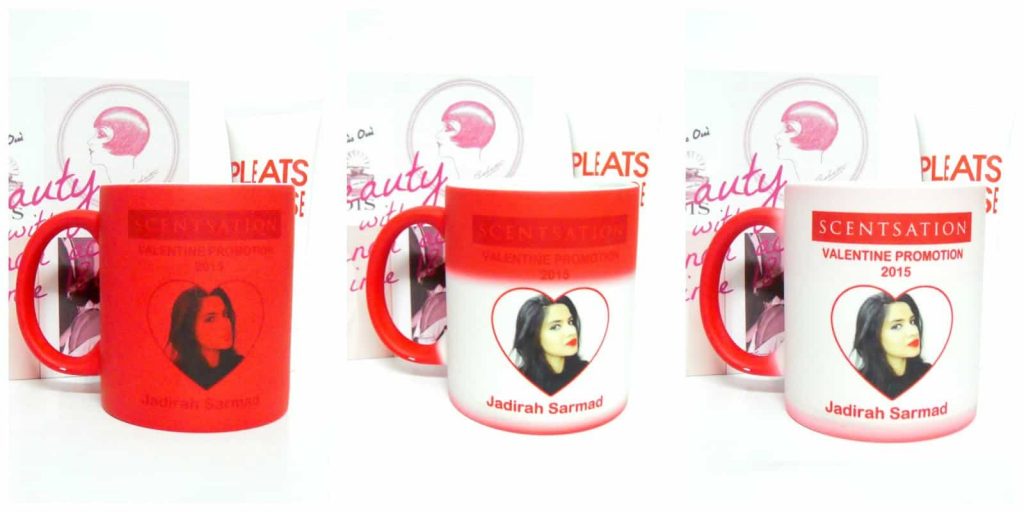 A HUMONGOUS THANKS to Scentsation for making my Valentine's Day special in advance and now you should do the same for someone! I'm sure they'll say yes! 😛
Share your V-Day plans with me!
I know I'll be celebrating with my mom and gang as usual! 😉