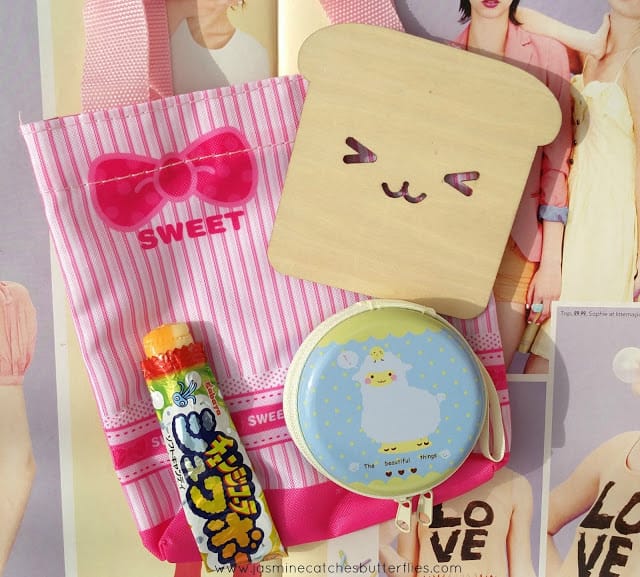 Blippo Kawaii Shop Goodies
PR Samples*
By the time, I grew out of "cartoon-watching-age", Japanese cartoons had made their way on our televisions and therefore, they were the last of cartoons I ever watched. Thereon, came the age for me for playing online games on Facebook and through Pet Society (I still miss it!) I learned a lot about other cultures, including Japanese and even made friends who taught me a fair few words like Ganbatte, Arigatou, and Kawaii! I am a fan of Japanese culture, I don't know enough but I certainly find it fascinating and over time I have read books on it as well. Now, Kawaii literally means 'cute' and I am sure a lot of us find Japanese anime and emojis adorable.
So I recently came across this Kawaii brand called Blippo which stocks a lot of cute Japanese stuff ranging from accessories to stationery to bags to even candy. If you go to the website you will feel mesmerised by all the prettiness and to be honest, I want one of everything on there, it is just so damn lovely. The brand was kind enough to collaborate with me and I am glad to share the things I recently received from them. Also, there is a giveaway at the end which YOU WANT TO enter since this is my first ever international giveaway but more on that later!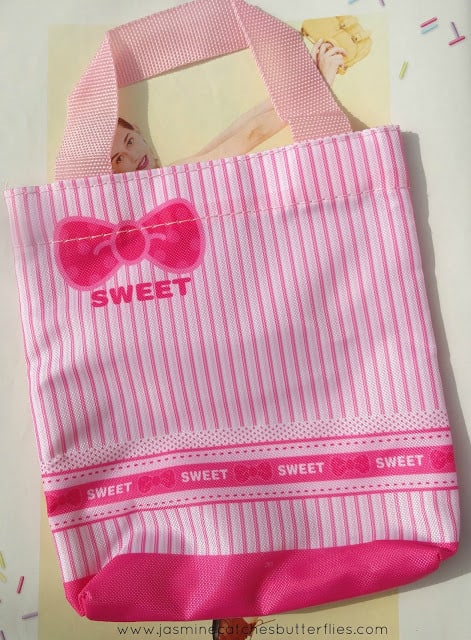 Mini Pink Ribbon Handbag
This cute little bag with popping shades of pink reminds me of my childhood. It is made up of nylon type fabric and has a small velcro in the middle on the top to close it. You can store makeup palettes or even sanitary items in it for travelling. Check it out on the website here.
Price: $2.80 (currently on discount for $1.96)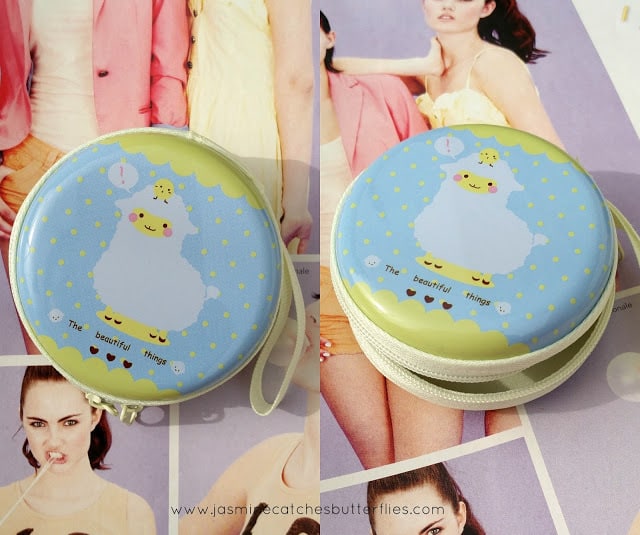 Alpaca Tin Case
Alpaca Tin Case
Alpaca is an adorable South American camelid that resembles a Llama and is popular in Japan. So this tin case has a cartoon of it on it and is zip up type. Ideal for storing coins, jewelry, pins, hair ties or even candies. I like the quality of it and it has a thin layer of foam on the inside. You can get this tin case in two other options.
Price: $3.20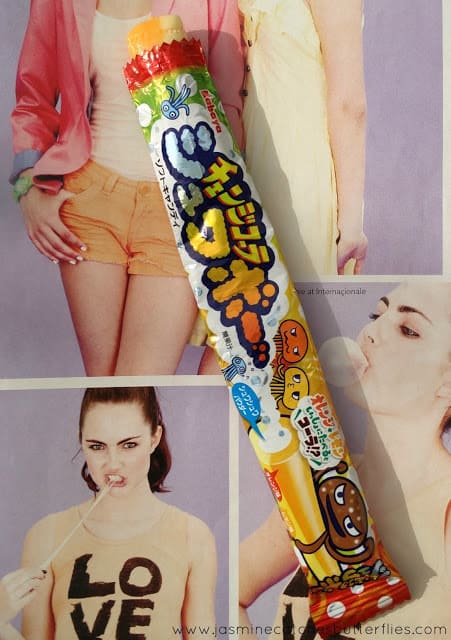 Kabaya Shuwabo Change Cola
Kabaya Shuwabo Change Cola
This was my first time trying out Japanese candy and while I cannot read anything on the packaging luckily the description on Blippo is in English and this is a chewy orange and lemon candy with sour soda powder in between that adds to the tanginess. I have already eaten it since I couldn't resist and I am salivating as I am typing. Haha. The chewiness and flavours reminded me of locally available options like Fruitella so I wouldn't say this was something totally new for me but I really like the fizziness of soda and the sweet and sour combination. I would love to stock on it and try others too.
The candy wasn't as long as the packaging itself but I guess it had shrunk with heat as it was thicker in places. You can get it for yourself here.
Price: $0.84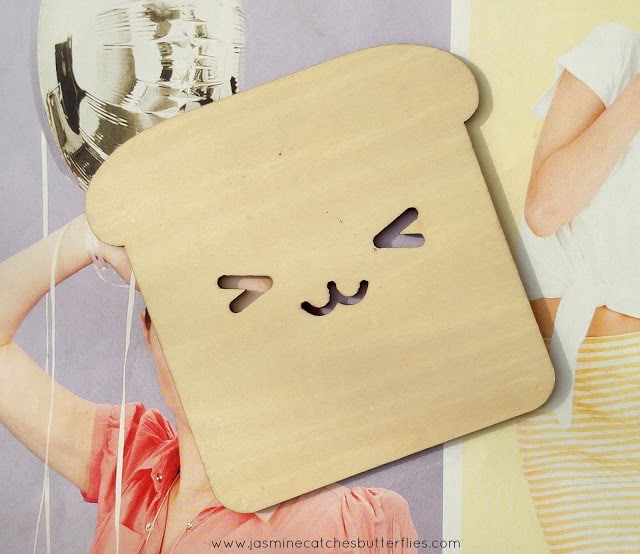 Kawaii Wooden Toast Coaster
Kawaii Wooden Toast Coaster
This has to be the cutest and the one I liked the most out of everything I got. The toast coaster has my favourite Japanese emoji cutout on it and it makes such a nice addition to tea time tray. It is quite solid so would resist the wear of time. You can get this in two other options but I find this to be the best.
Price: $1.75
To sum it up, I love Blippo's "Kawaii" concept with decent pricing and the best part is they offer free shipping worldwide with no minimum order size!
Now, here is a giveaway for all my readers so that one of you can try out some cutesy stuff for yourself. Just enter through the Rafflecopter widget and you are good to go!
a Rafflecopter giveaway


Prizes:




Disclosure:
This giveaway is international and in no way associated with Google, Facebook, Twitter, Instagram, Bloglovin, Tumblr, etc.
There will be only one randomly chosen lucky winner.
Please take your parents' permission to enter if you are under 18.
I am not to be held responsible in case of any damage during shipping.
It is a milestone for me to be able to do my first ever international giveaway as many of readers are from abroad! Thanks to Blippo once again for keeping you guys in mind!

Follow
(function(d, s, id) {var js, fjs = d.getElementsByTagName(s)[0];if (d.getElementById(id)) return;js = d.createElement(s);js.id = id;js.src = "https://widget.bloglovin.com/assets/widget/loader.js";fjs.parentNode.insertBefore(js, fjs);}(document, "script", "bloglovin-sdk"))