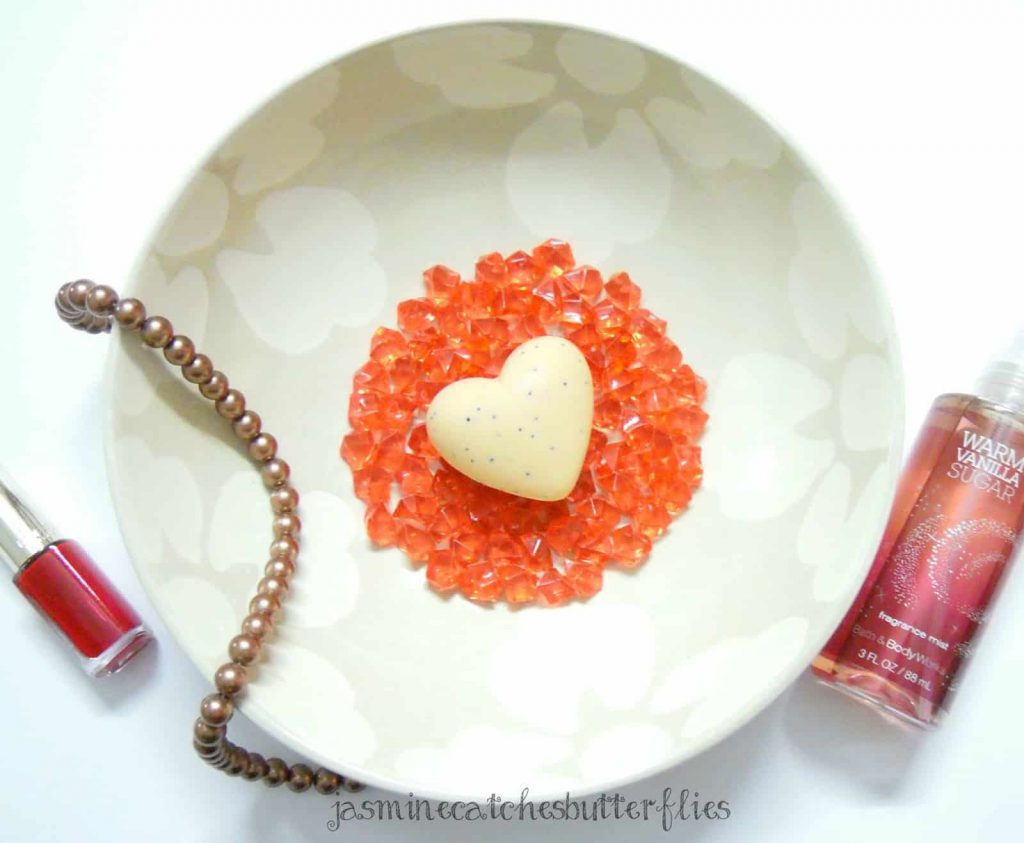 My best friend sent me a pack of The Body Shop Chocomania Mini Soaps on my birthday in 2013 which I did share in a haul post back then. It seems like ages already, but I only used one out of four at that time and have been saving the rest for review! Took one out again recently from my refrigerator. Yes, refrigerator as the soap contains Brazil Nut and Babassu oils, some of which had leaked in the package during shipment. So I threw the packaging away, wrapped them all in tissue and stored in another container in the fridge as apparently they can't stand high temperatures.

Moving on, isn't this the cutest little heart shaped soap ever?! It smells amazing too, not at all artificial and choking, rather subtly of cocoa. The soap is small enough to perfectly fit in my palm but might be too small for some. The crushed coconut shells present provide exfoliation and I find these great for a good scrub as the shells are quite abrasive. However, these might feel scratchy depending on how hard you press against the skin, but they do not feel so harsh in every wash as the shells keep coming off and each layer has more or less. Rich in nourishing ingredients, Chocomania soap has a creamy lather and leaves my skin soft and moisturised. One soap lasts me around 8 showers and by that I mean until it is non-existent.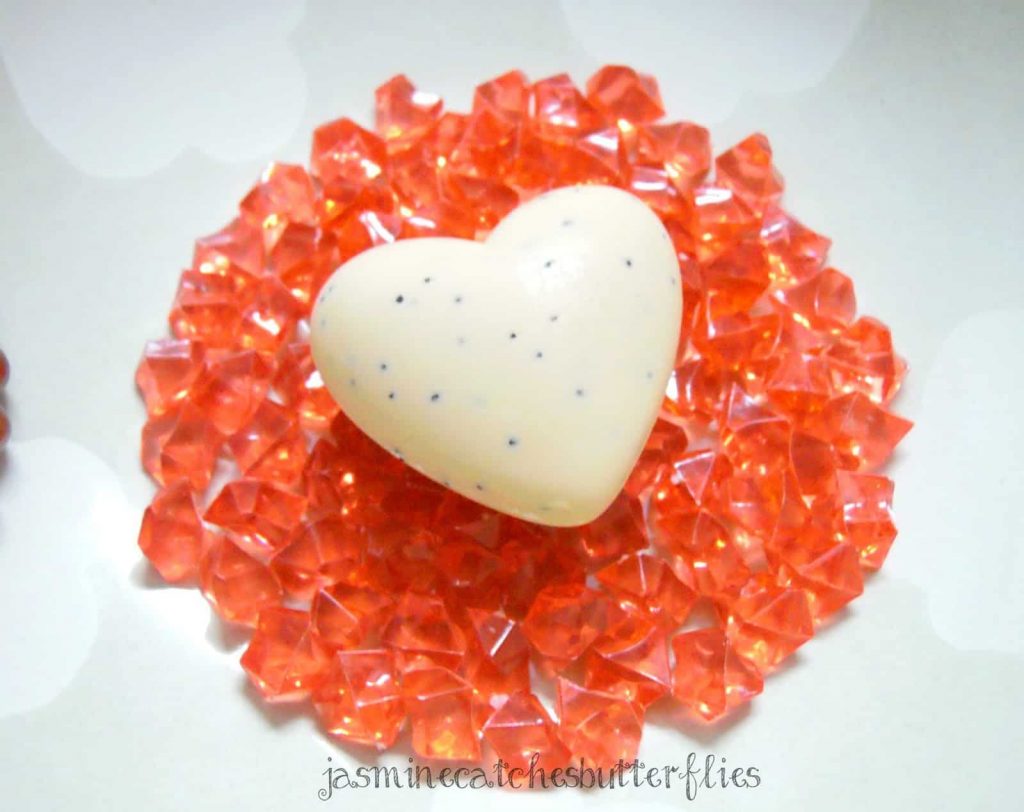 Price: The whole pack came for 800 PKR.
Amount: 25g each (4 soaps in a pack)
Availability: Not confirm as I haven't been able to find it on TBS UK or USA website so it might have been discontinued. This used to come in a bigger size too. I believe this same formulation is still available in a normal shape soap bar form at all TBS outlets in malls nationwide. I will update this section on my next visit to The Body Shop.
Have you tried TBS Chocomania Range? 🙂 x