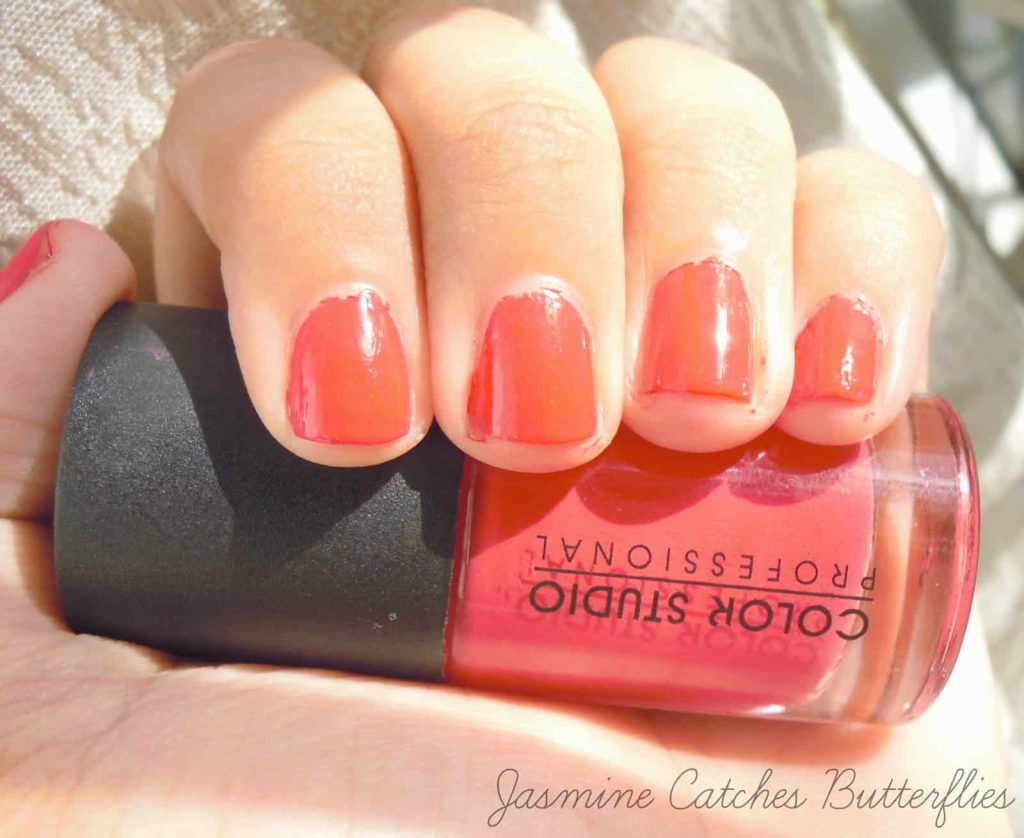 Hey guys! I recently bought a lovely bright red shade, named 'Bomb Shell', from Color Studio Professional's range. It is not as orange as it appears in the photograph above which was taken in bright sunlight. The shade is what I like to describe as 'coral', but I must say it is very versatile and appears different in different lightings, ranging from a pink-red to a loud orange-red to even simply red! This is my first CSP product, and I must say that I am amazed! The cylindrical bottle with the similar applicator cap is both cute and convenient.The applicator itself is next to perfect, and I have had no issues with it at all. Bomb Shell goes on nails nearly streak-free, and it only takes a coat or two to be completely opaque. In addition to that it dries really quickly and stays on my nails for about a whole week (without base or top coat). I absolutely love this nail polish for its high-end quality and the affordable price tag.
Price: 250 PKR
I got mine for 225 PKR from Naheed Supermarket.
Availability: Easily available at CSP counters in malls and supermarkets nationwide. Or order directly from http://www.colorstudiopro.com/.
It's a must have! 🙂 x