While makeup sponges have been around for decades, Beauty Blender had come out as a revolutionary one for its unique texture and blending abilities. For the longest of time, I myself was not ready to make the switch as most of the dupes that were initially released were nowhere near as good.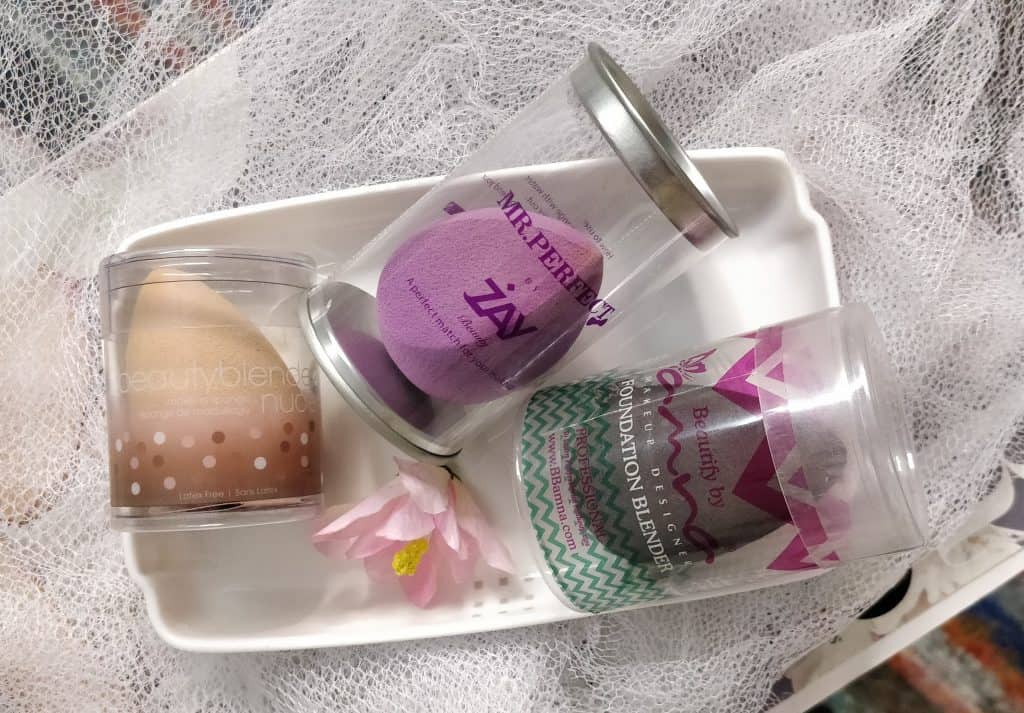 However, for the hefty price tag of $20, Beauty Blender is a bit too expensive to splurge on every few months. Cut to now, when Zay Beauty released its Mr. Perfect Beauty Sponge earlier this month, someone asked me on Instagram to compare it to the Beautify By Amna Foundation Blender. It not only sounded like a fab suggestion, but I am also proud to tell you that both of these beauty sponges are from Pakistani brands and there is no doubt that they are both amazing!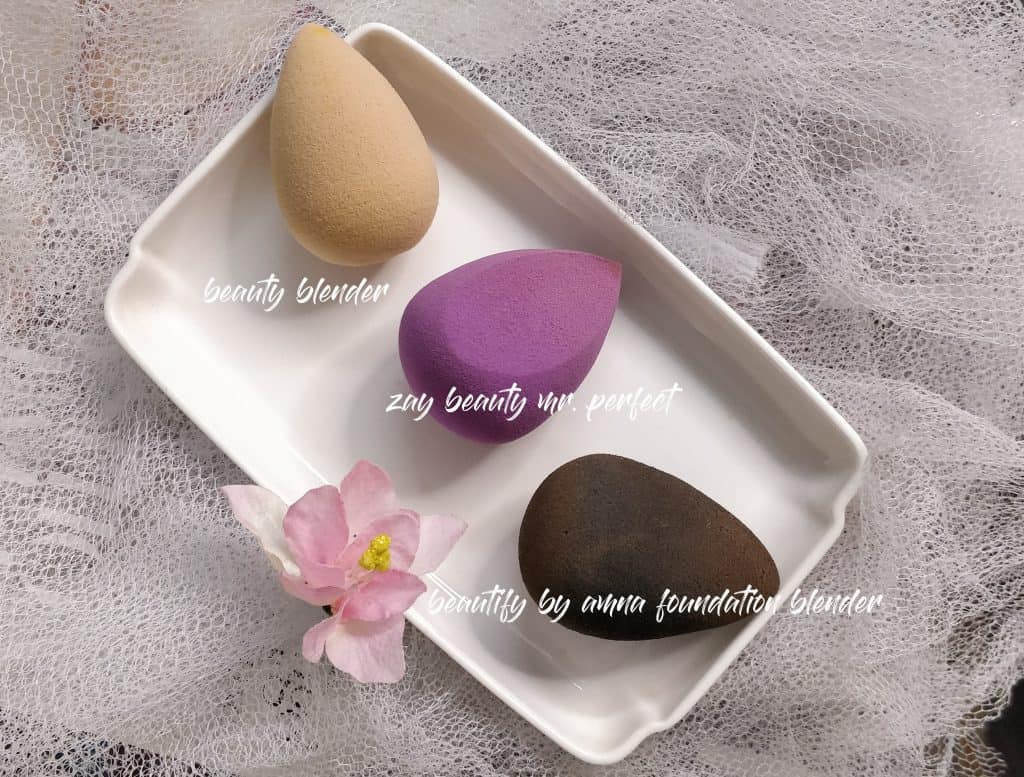 Now that it has been already established that the makeup sponges we are talking about in this post are all fantastic, let's get to the nitty gritty and see what makes them better or worse.
Texture
Texture wise, all of these beauty sponges are super soft and squishy when you first get them. Though my Beauty Blender and Beautify By Amna sponges did harden after several washes but they still work fine. Since, my Zay Beauty one is still new, I cannot comment on its texture changing as yet.
What makes me love these over the other ones on the market is that these beauty sponges are all light-weight and do not feel like rubber so they blend foundations and creams nicely. They are all pretty similar in texture so there's not much to add.
Size
When it comes to the size of these beauty sponges, Beauty Blender is the smallest and Beautify By Amna Foundation Blender is the largest. So this was one reason why I fell in love with the latter as its larger surface area made it quicker to blend out my foundation. I would say that the Zay Beauty Mr. Perfect Sponge also gets pretty big when damped and it is close in size to the Beautify By Amna's.
However, what makes the Zay Beauty Mr. Perfect Sponge unique is its flat side. Both of the other sponges are dome-shaped but Zay Beauty's has a domed side and a flat side and the flat edge just makes foundation application under the eyes and along the sides of the nose easier.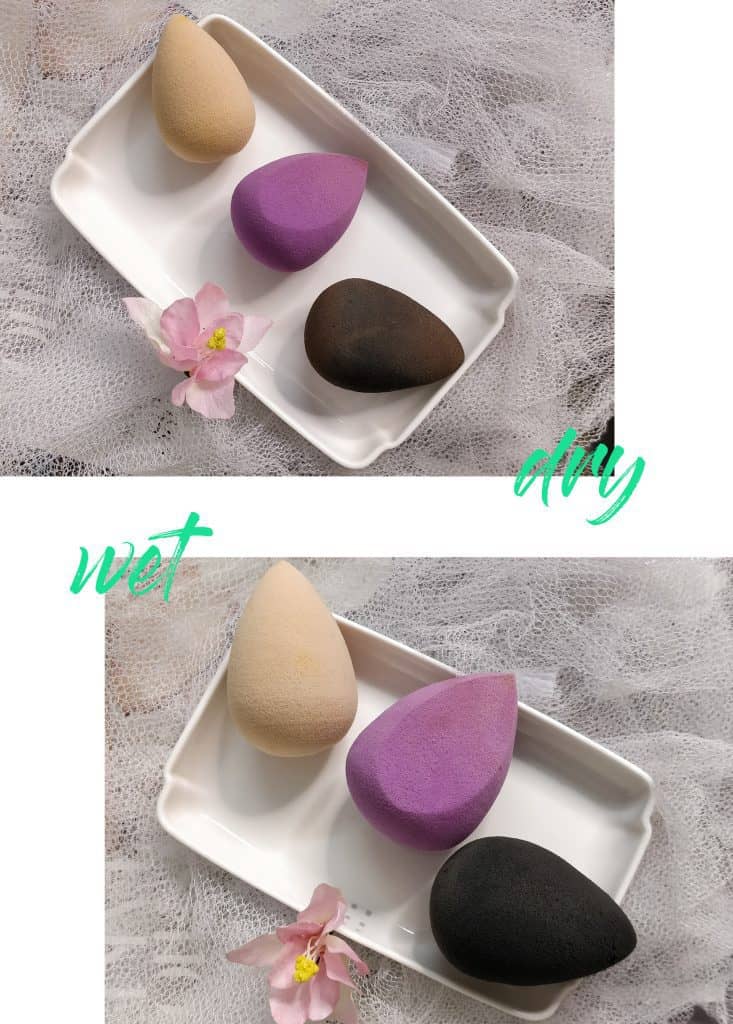 Colors
The Beauty Blender was initially launched in pink color but since then they have added several other colors like blank, sapphire, nude and even different shades of nudes. They do market them as being slightly different but I have tried the pink and the beige myself and I did not find any difference in them. Also, from what I have seen online, people who have tried the other ones say that they are all the same too.
The Beautify By Amna Foundation Blender comes in 5 colors (white, black, pink, green and red) and I have the black one. Mine is a bit old now so it looks faded but it works just fine.
The Zay Beauty Mr. Perfect Sponge comes in a shade of purple which is also the color that the brand has stuck to since the beginning.
Blending Ability
When it comes to blending, all three of these sponges do a similar job. If you have used the OG, that is the Beauty Blender, then you would know how soft it is and how evenly it blends out liquid foundations and cream products. Beautify By Amna's Beauty Sponge and Zay Beauty Mr. Perfect Sponge work just as well. However, I prefer both of these over Beauty Blender a tad bit more because of the size as mentioned above.
Sponges obviously do absorb more product than the brushes but I love using these for applying thicker products like the Dermacol foundation and even stick foundations as they prevent caking and make it easier to build coverage.
All three of the sponges have a porous surface unlike many of the other rubber-like Beauty Blender knock-off sponges that are easily available in stores. This is what makes the most difference when it comes to blending the makeup flawlessly on the skin.
Finish
The finish depends more on the type of the foundation and makeup products you use but if you have dry skin like mine and prefer more of a dewy look, then beauty sponges definitely come in handy.
You can, of course, use them for matte makeup looks as well, that too without looking like a cake face as I said earlier. Makeup sponges are also great for baking with powder under your eyes and below the contour lines if you are into that kind of a look.
Price
Beauty Blender is not available locally so if you get it from abroad it would cost you $20 and if you purchase it online from some Facebook page or shopping portals like Just4girls.pk then it will cost you around 2700 PKR.
Beautify By Amna Foundation Blender can be bought online from their website bbamna.com for 1200 PKR but it is currently on sale for 950 PKR.
Zay Beauty Mr. Perfect Sponge just retails for 900 PKR and can be bought online from zaybeauty.com.
So we have a clear winner, right? Of course, Mr. Perfect is indeed perfect. Kudos for launching this awesome beauty sponge, Zay Beauty!