Saturday nights are steak nights at Asia Live, Avari Towers and a couple of weeks back, I got the chance of devouring one of the most scrumptious steaks in Karachi.
I took you guys along to Avari Towers in my recent vlog and shared my experience in detail. However, if you had missed it, you can always click and watch the video below.
In case, you are in a mood to read, here's a quick review for you! So we were served Top Sirloin steak and I opted for well done. The steak came topped with a creamy mushroom sauce that made it extremely flavourful. The steak itself was quite juicy and a treat for my taste buds.
Sauteed vegetables, baked potato and fries were served as sides with it and I personally felt that the fries could be improved. Other than that, the ambiance was amazing as always and I helped myself to yummy desserts from their buffet later on.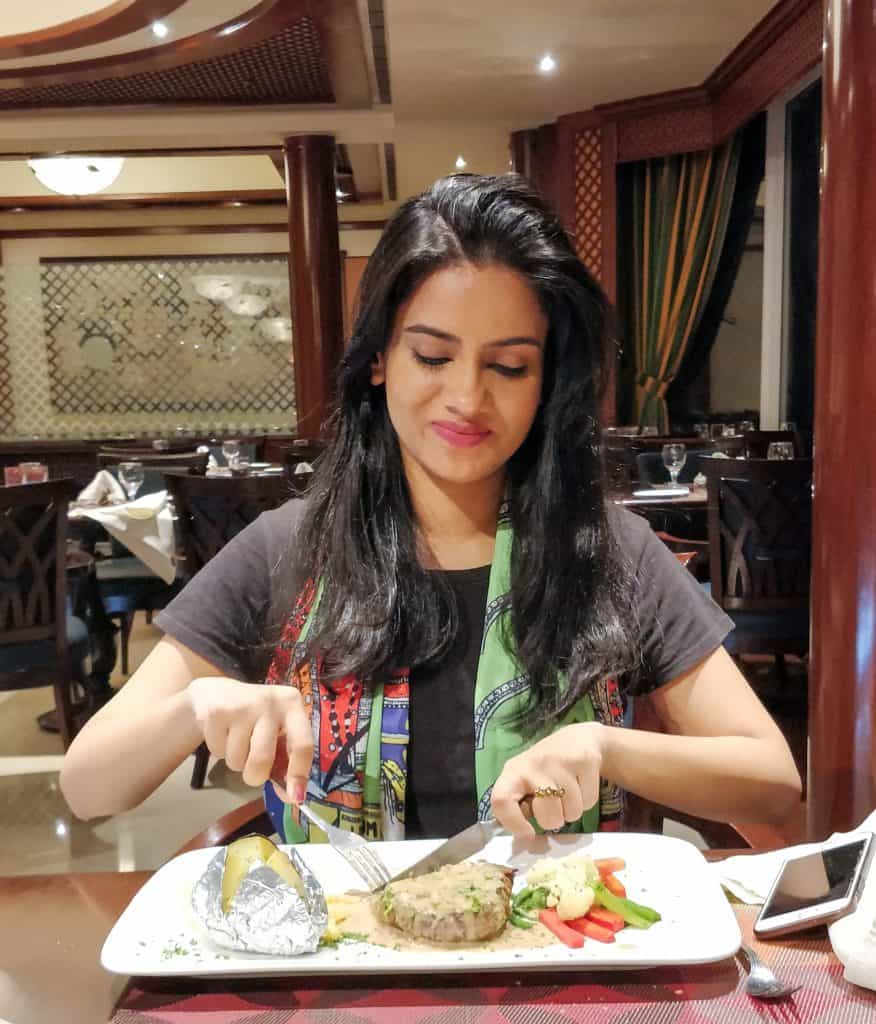 I would definitely recommend you to visit Asia Live at Avari Towers if you are looking for scrumptious steak options.
Price: 2300 PKR plus tax