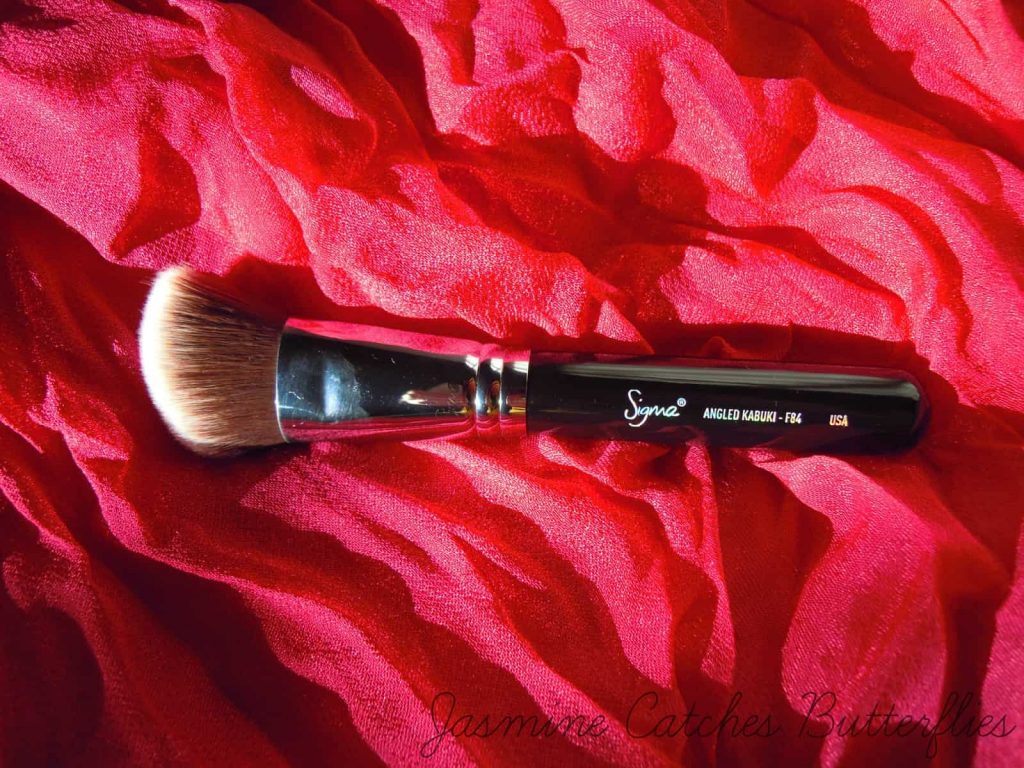 If you read my 'Oops Splurged!' post back in September, then you know how I ended up getting Sigma F84 Angled Kabuki Brush rather than the Sigma F80 Flat Top Kabuki Brush. Well, I felt a little bumped initially about not getting the infamous F80 itself, but after using F84 for past six months as my foundation brush, I can proudly say that there are no regrets and in fact, this brush has become my holy grail foundation brush.
Just right after the first use, I felt blown away by the quality and finish of this brush. F84 Angled Kabuki Brush is a part of Sigma's Sigmax collection which consists of brushes made up of dense and super soft synthetic fibres. It flawlessly blends and buffs the liquid foundation on the skin, giving a non-streaky air-brushed finish, and it also helps in building up better coverage. I do so by gently patting it over the blemishes, and they get covered effortlessly without looking cakey. The angle on this brush helps in reaching the under eye and around the nose areas with the foundation. Since the brush is so dense, it's wiser to pick your product little by little, or it can easily get built up on the brush head and get wasted.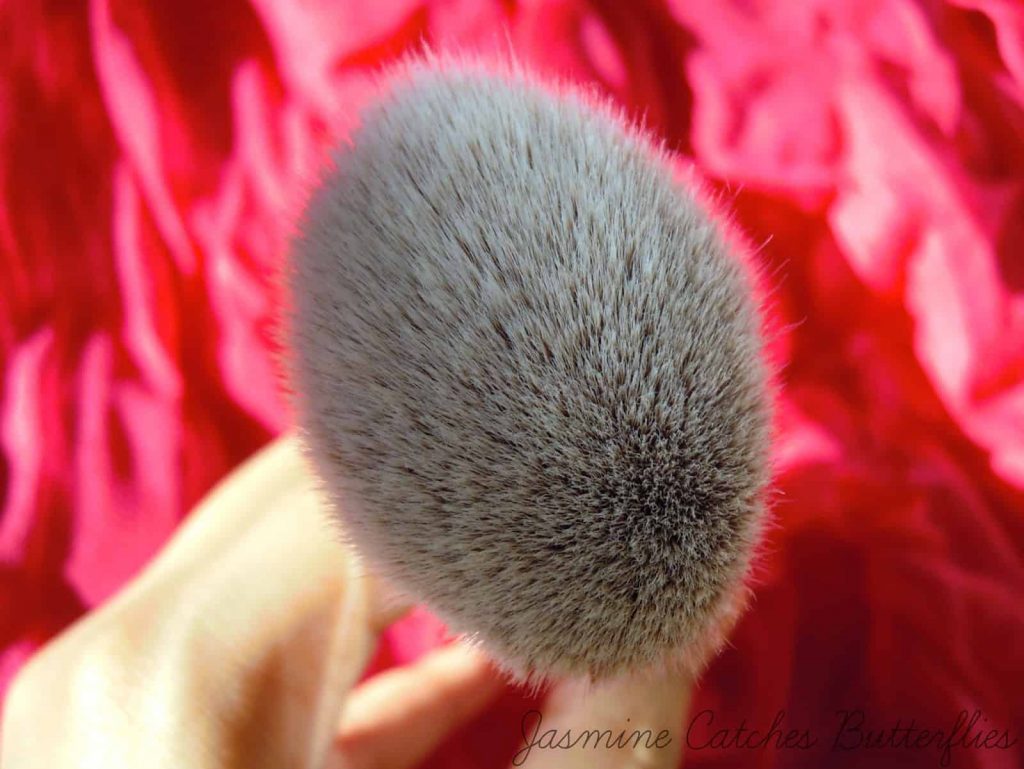 Even though I use my F84 for the foundation only (as I only have one yet!), it is actually made to ideally use with cream blushes and bronzers, and I can totally see how wonderfully it'll work with both of them given that it has such a perfect angle for contouring and the right amount of the bristle density for blending cream products.
In the course of past six months, I have washed my brush many times and till date, not even a single fiber has shed, neither has the ferrule come loose so I'm super impressed by that. It does take a lot longer than other brushes to dry as it is so dense, however, I won't say that it takes a whole day like many people do! It dries up in anywhere between 12-15 hours normally.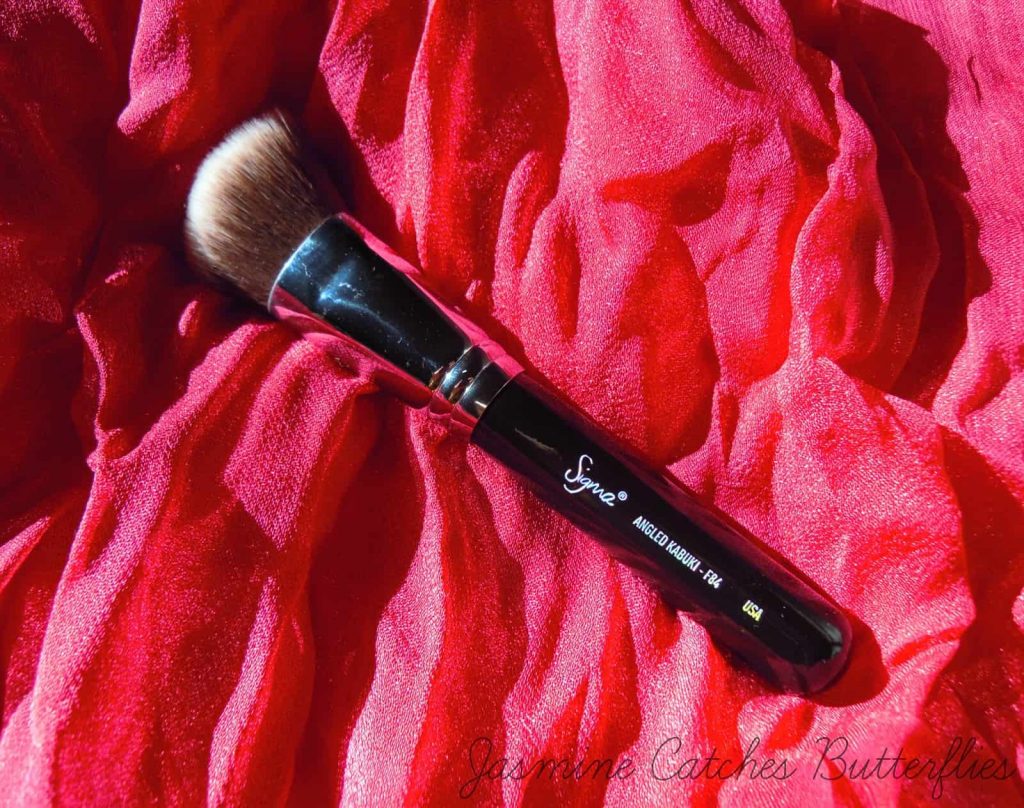 Price: $21
Mine costed 6.25 KD which is 2327.32 PKR.
Availability: I got mine from Falsies Salon, Kuwait. You can purchase yours directly from Sigma Beauty's website here or search for the nearest store in your area through Sigma Beauty's store locator on the website.
Sigma Beauty has hit it out of the park with their amazing Sigmax Collection!
I'll report back soon with the Sigma Mr. Bunny Travel Kit! 🙂 x