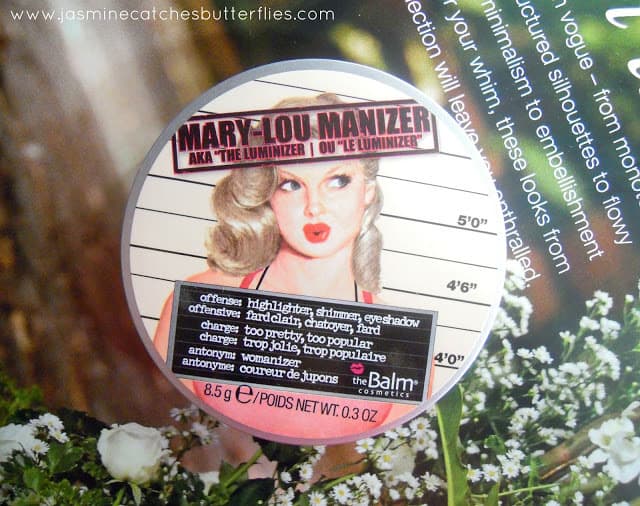 theBalm Mary-Lou Manizer was one highlighter that had actually made my heart flutter when it took over the internet. One after the other, several leading gurus raved about it and it surely seemed magical in everybody's tutorial. I wanted to exude that ethereal radiance too so I decided I had to have it. Soon, this became the first product I ever bought with my own earned money as a birthday treat to myself but was it worth the hype? Let's see.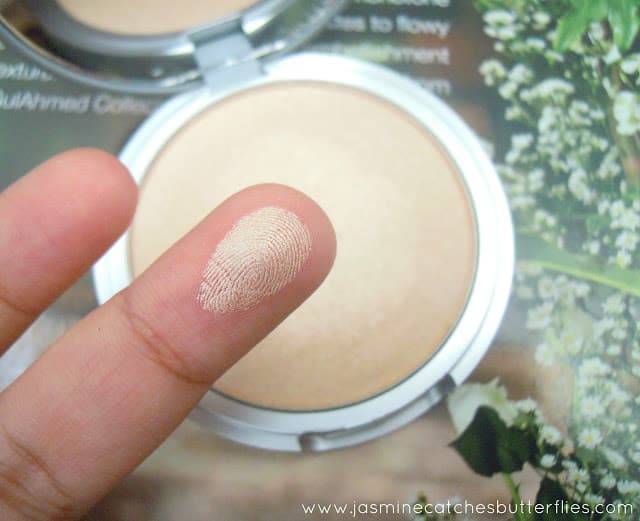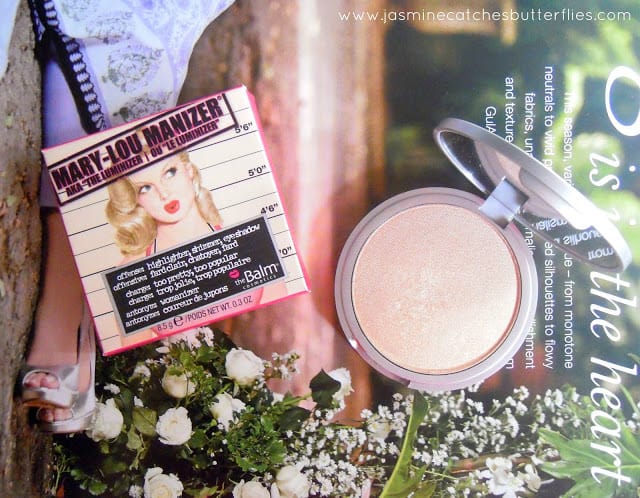 When I first opened the pretty retro box, which was half the culprit that had sold it to me, the size of the pan looked smaller than it had seemed online. I am not complaining, it still is a good size and the amount you get is enough to last you ages, but that is just what the first impression was. Secondly, even though the packaging is quite sturdy and the lid clicks snugly in place, I for some reason also thought this would have been a tad bit better in quality, maybe because it is made out of plastic but deceptively looks metallic. Anyhow, it hasn't caused me any trouble yet and it has been over a year already. On a more positive note about the packaging, I like its good sized mirror and I prefer compacts with a mirror than sans mirror.
Onto the actual product, it is finely milled, feels silky soft and the gorgeous champagne shade can leave you awestruck. I find it to be pretty universal as it would look good on anybody from fair to dark. It is one of the most beautiful highlighters I have ever seen that too with such an excellent pigmentation in a single swipe. I haven't experienced much fallout with this and it blends so readily that on my arm that it looks as if it wasn't even there if I completely blend it out. Surprisingly, that is not the case when it comes to face, which is kind of good as you don't have to build it up and a little goes a long way. However, since I don't find it as easy to blend on tops of my cheeks, I would advise you work it up little by little.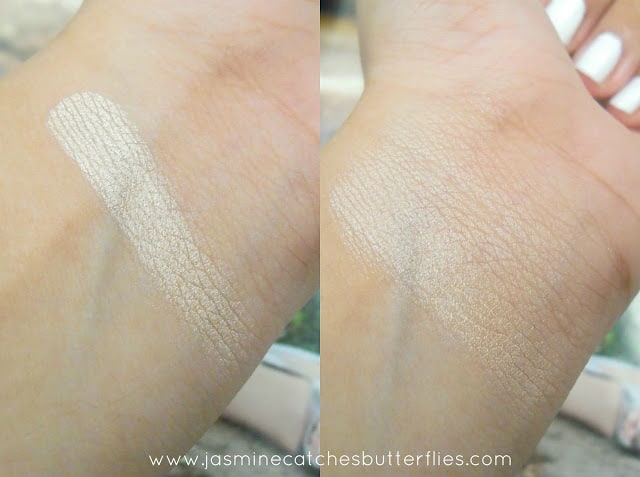 theBalm Mary-Lou Manizer looks beautiful as it catches the light but I must say it does require a perfect base to fully deliver what you expect out of it. As the highlighter is pale, it can easily accentuate pores and imperfections, drawing unwanted attention. This is quite a big deal for me as it makes the product high maintenance and not something that I can grab anytime on the go, unlike the Sweet Touch Glam 'N' Shine Bronzing Natural. The longevity on its own is okay but practically it also depends on what you put underneath so that it holds on, which again means, it's all about the base.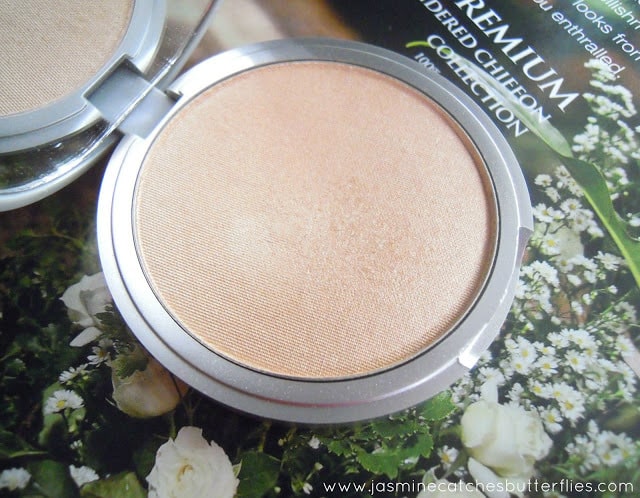 Price: $24
I purchased mine from a Facebook page for 2150 PKR during theBalm's 50% off sale which was still steep and it is otherwise available for anywhere between 2800-3200 locally through pages.
Amount: 8.5 g
Availability: theBalm's website and Facebook pages.
To sum it up, this highlighter didn't turn out to be too promising in action for the price tag. No doubt it looks pretty, both in person and in photos, but only if you can make it work for you.
Your thoughts?