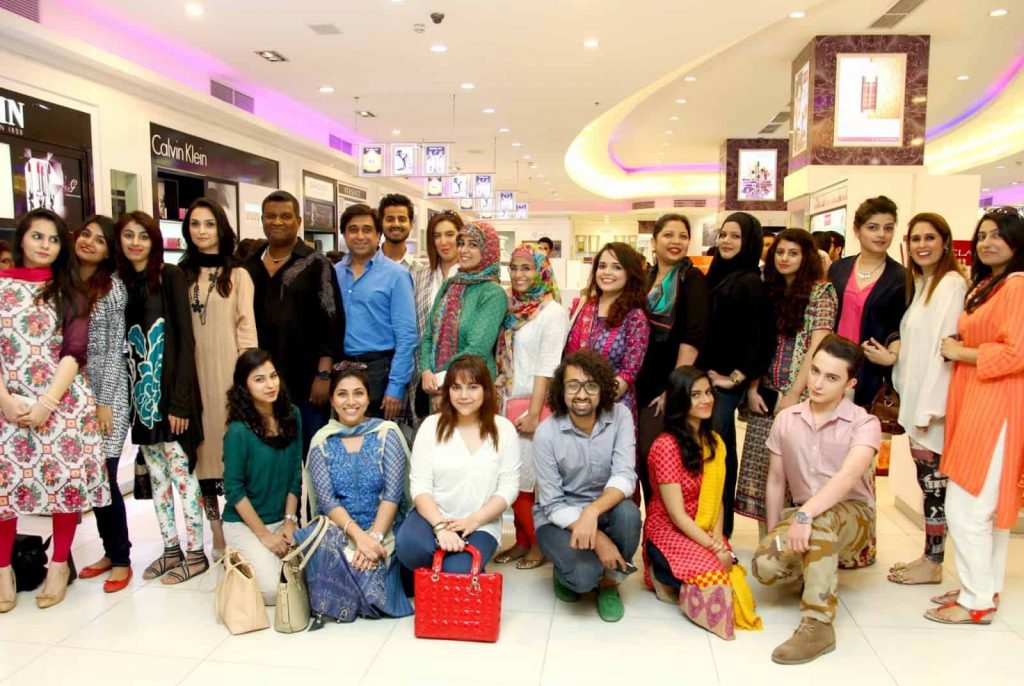 Look who has been a bit out and about lately. On 26th June 2014, there was a Blog Fest held at Scentsation, Dolmen Mall Clifton, in which numerous Karachi Bloggers were invited and it was lovely meeting so many of them for the first time. The PR of the event was managed by Take II and the CEO of Take II, Tehmina Khalid was also present there herself. Initially, we were given the chance to explore the shop, swatch products and talk about our personal taste. Then Zarmina Khilji (Business Development Head) and Mohsin Feroze (Chief Executive Multitech) told us more about Scentsation and their journey in moving it up in the corporate world of Pakistan.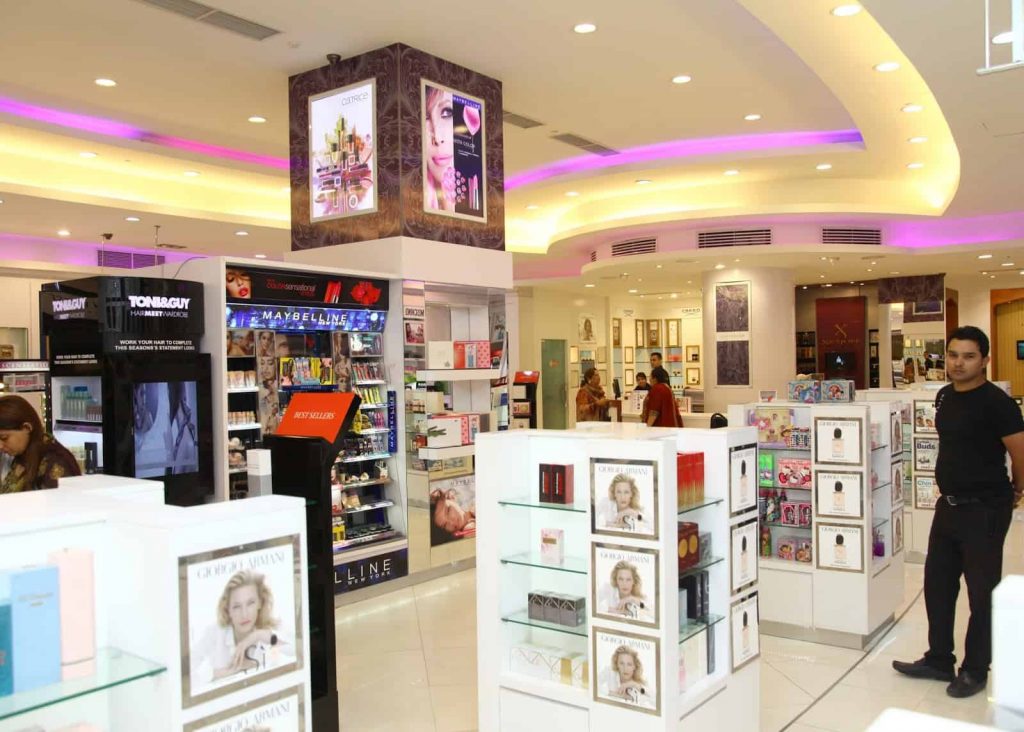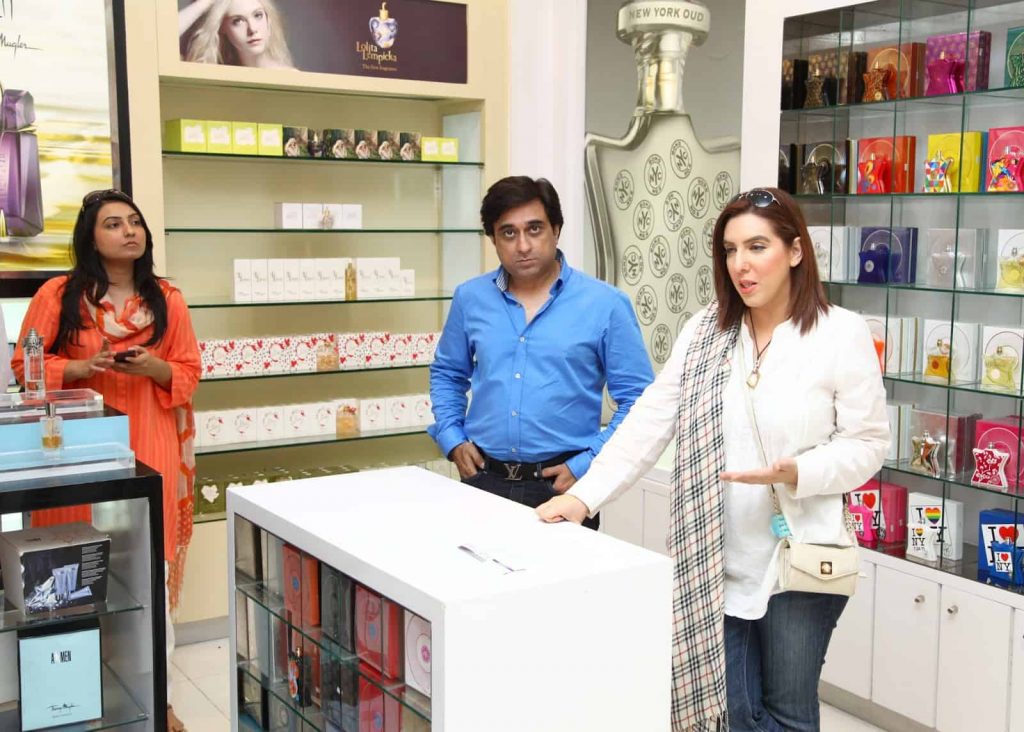 Scentsation is currently the leading luxury retailer of a wide variety of international brands of fragrances, cosmetics and skincare products, with 14 stores all across Pakistan in prime regions like Karachi, Lahore, Islamabad, Faisalabad and Multan. Scentsation stands out for housing brands like Giorgio Armani, Creed, Xeroff, Thierry Mugler and many more along the same line. They also recently launched the popular French brand, Guerlain and YSL & Lancome will be next!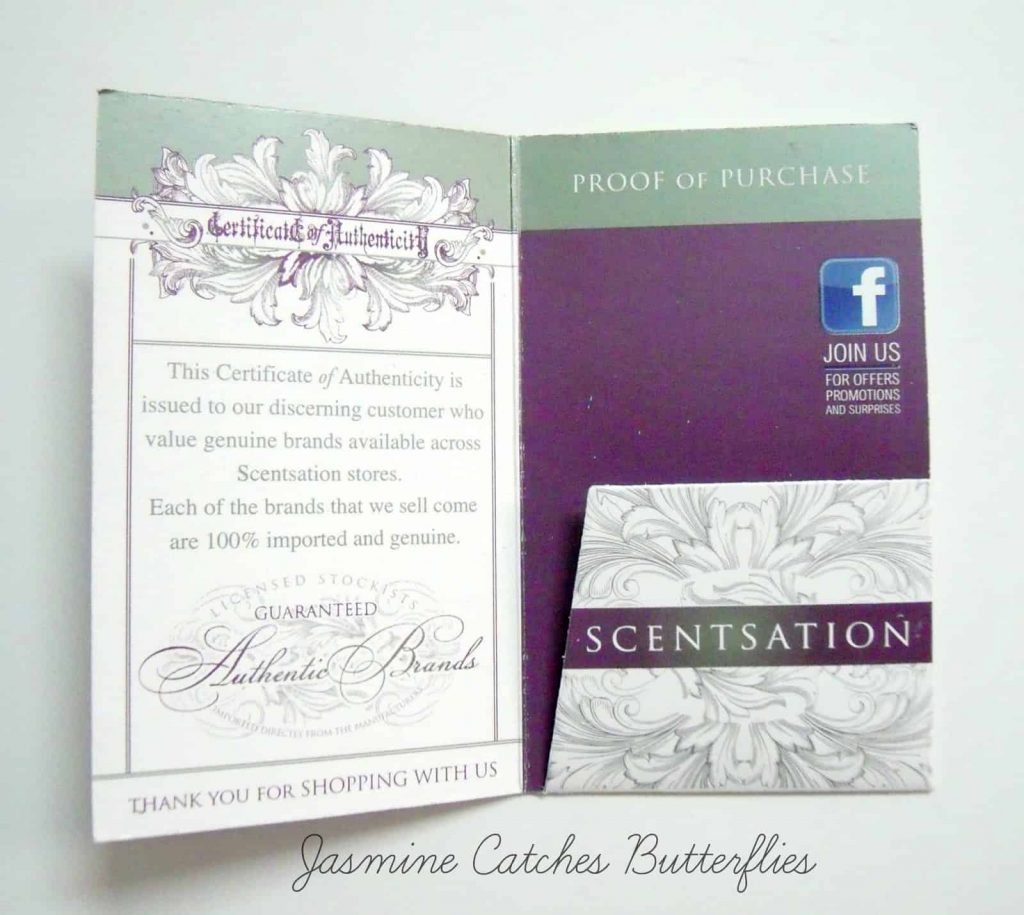 The best thing about shopping at Scentsation is that every purchase comes with a 100% authenticity certificate. Mohsin Feroze himself assured us that 90% of the products that they sell are brought by themselves from abroad. The fragrances are bought straight from their producers and are sold with receipt jackets which carry the seal of originality. They have the expert eyes to discriminate oil from the water. This way you never have to worry about being conned after spending huge sums on high-end products that are now readily available in Pakistan because of Scentsation. Furthermore, Scentsation offers multiple gift certificates and there are loyalty cards and choice of a free-gift wrap with each purchase.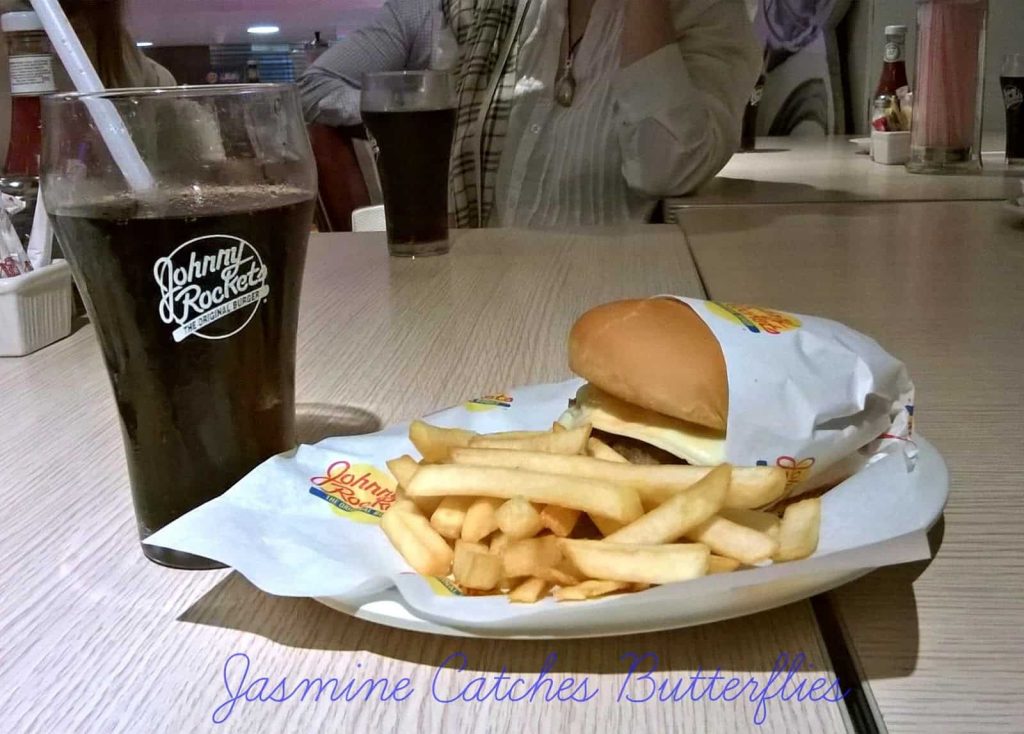 After the session we were taken to Johnny Rockets for refreshments?! It was quite surprising in a very pleasant way as I'd call it a meal. Johnny Rockets is an American casual diner franchise operating on 80's theme pulled into present times. It's an ideal place to hang-out with friends if you're looking for peace of mind. Unlike fast-food outlets, where everything is in a frenzy, Johnny Rockets allows you to sit back at ease and enjoy the friendly ambiance as you are served on your table. We definitely need more places like this in Pakistan and I definitely need their classy Wurlitzer jukebox in my life! Everybody at the event was served their ongoing USA Medium Size Meal (Oh, they do call it a meal too!), which was extremely taste bud tantalizing and I must say it was one of the best beef burgers I've ever had. To wrap it up we were entertained by two rocking dance performances by the waiters.
Scentsation also generously gave out goodie bags filled with gift sets and samples from of course luxury brands. Though, I accidentally came back home with a male blogger's goodie bag, it contained a Vanitas Versace gift set which made me ecstatic! 😀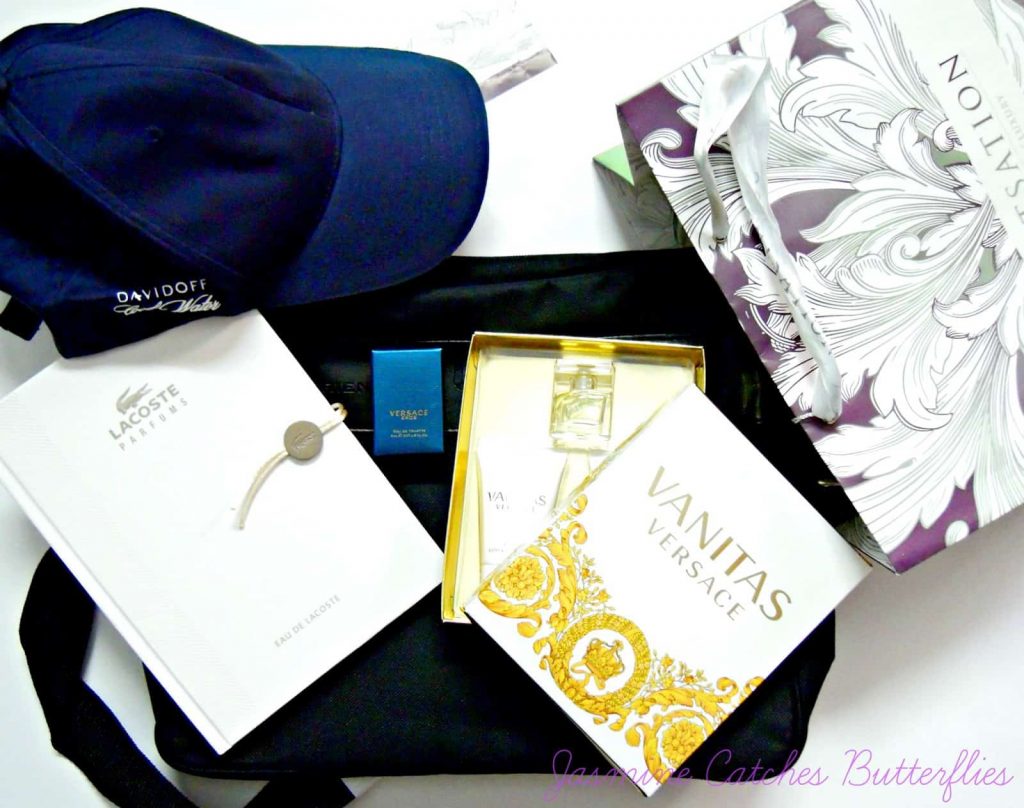 Photo Courtesy: Scentsation (unless stated otherwise).
Have you ever shopped at Scentsation? x