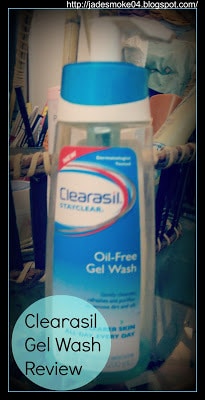 I bought this product a long while ago and it has lasted me for much longer more than a year. Clearasil Stay Clear Oil-Free Gel Wash is basically for oily skin unlike mine but still people with dry skin do too get breakouts. I bought this on a friend's recommendation and later checked it with my dermatologist as well. The best thing about this product is that you need just a pea size amount and it lathers up really well. I'm not really a fan of gel washes as they are difficult to wash off but the only reason I use this product is that it clears zits in just two to three washes and it is also a good exfoliator.
However, it is written on its bottle that it is not to be used with other acne medication as you may face over-drying. If you already have dry skin, then do not use this as your daily face wash because you know that acne clearing products have drying agents like salicyclic acid which are needed to dry out pimples. Also, moisturizer well after using this and you'll be good to go.
Disclaimer:
All opinions are my own. Do check with your dermatologist if you have sensitive skin or severe acne.
_________________________________________________________________________________
This is not relevant to this post but I really want to give a massive shout-out to Bhavi from My Lush Box Beauty Blog. She recently had her second ovarian cyst removed and this girl has really got the nerve! If I would've been in her place, I would have probably turned to jelly! Visit her blog, drop a hello and tell her how brave she is. 🙂
Also do take very good care of yourselves and do go for regular check-ups ladies.
xoxo,
Jadirah Sarmad