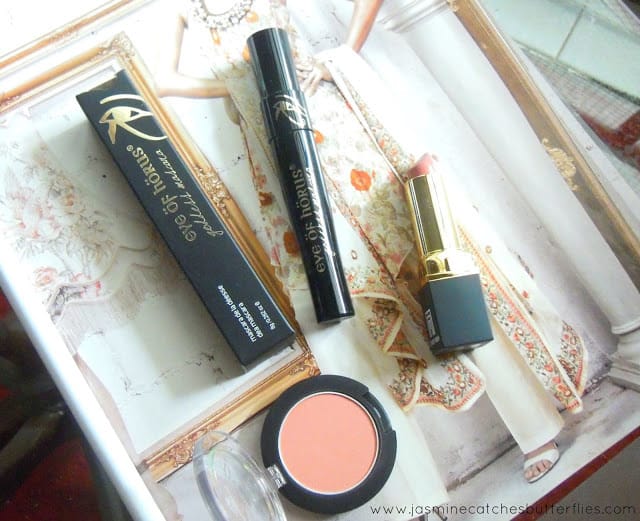 Eye of Horus Goddess Black Mascara
PR Sample*
Eye of Horus Goddess Mascara looks as divine in its chunky black and gold tube as it sounds. For the record I love all of Eye of Horus packaging as it is sleek and high quality. The Goddess Mascara comes in two shades; black and brown. I currently have the black one and boy it is dark as night. If you have been hanging around lately, you would have noticed this has been a month of positive reviews, and let me inform you this will be no different.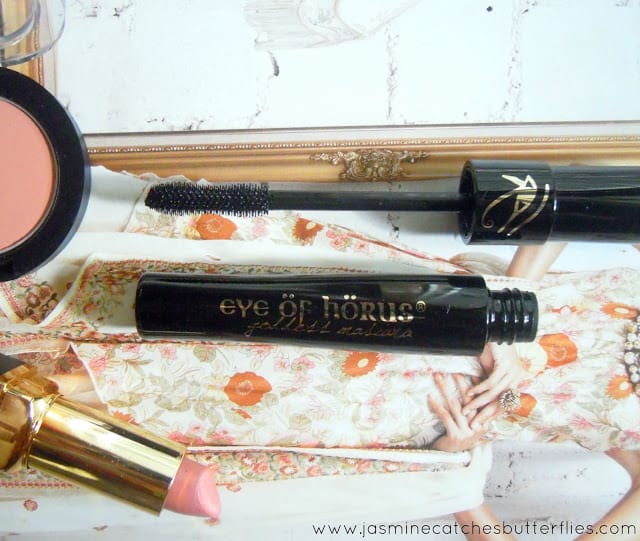 Formulation wise, this mascara is not too dry or wet, but just right. It is light weight and made out of natural waxes and contains Moringa oil for nourishing and strengthening lashes. Though I haven't noticed any difference so far in the condition of my lashes, do note that I do not wear it every single day. The paraben-free, natural ingredients also make this ideal for sensitive eyes. Other than that, it is supposed to be a volumising and lengthening mascara but I would say it is more of the latter in a single coat and I don't mind because that matters more to me. If you are looking for more volume and thickness, it is suggested to apply multiple coats while the mascara is still wet. What I love the most about this mascara is that I do not have to fiddle around with this as it is easy to apply and does not clump my lashes together. This makes it probably the best mascara I have used so far in terms of application and the final look. It beautifully opens up my eyes without drawing too much attention and looks natural if I go with just one coat.
Both, the tube and the wand make a great combination as together they ensure to wipe excess product along the neck of the tube rather than the rim. The hourglass silicon wand with multiple tiny bristles is flexible and bends only slightly with gentle pressure to deposit the right amount of product through the lashes, while giving them a lift. The hold it provides lasts for hours and the mascara does not smudge through out the day. It is also easy to remove with makeup remover or just warm water and a piece of cloth to melt the waxes.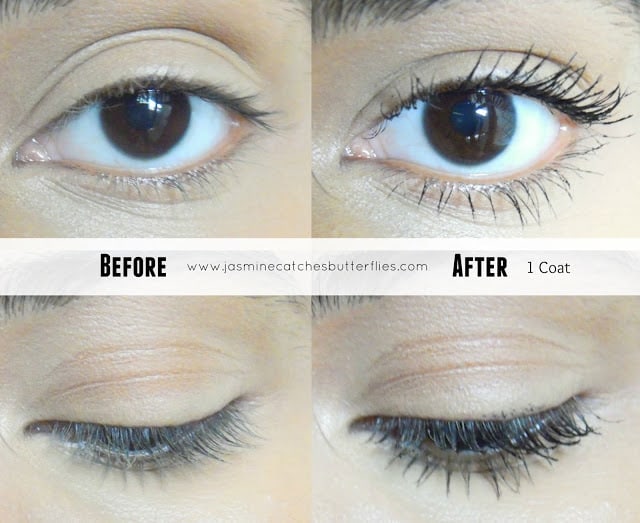 Eye of Horus Goddess Black Mascara is on the pricier end of the scale and that is my only gripe, but it is a good value for money and if I get a chance I would like to repurchase it in future for it is the most high quality mascara I have come across so far.
Price: $34.95
Amount: 8g
Availability: Eye of Horus website
My Rating:

Which is the best mascara you have found?