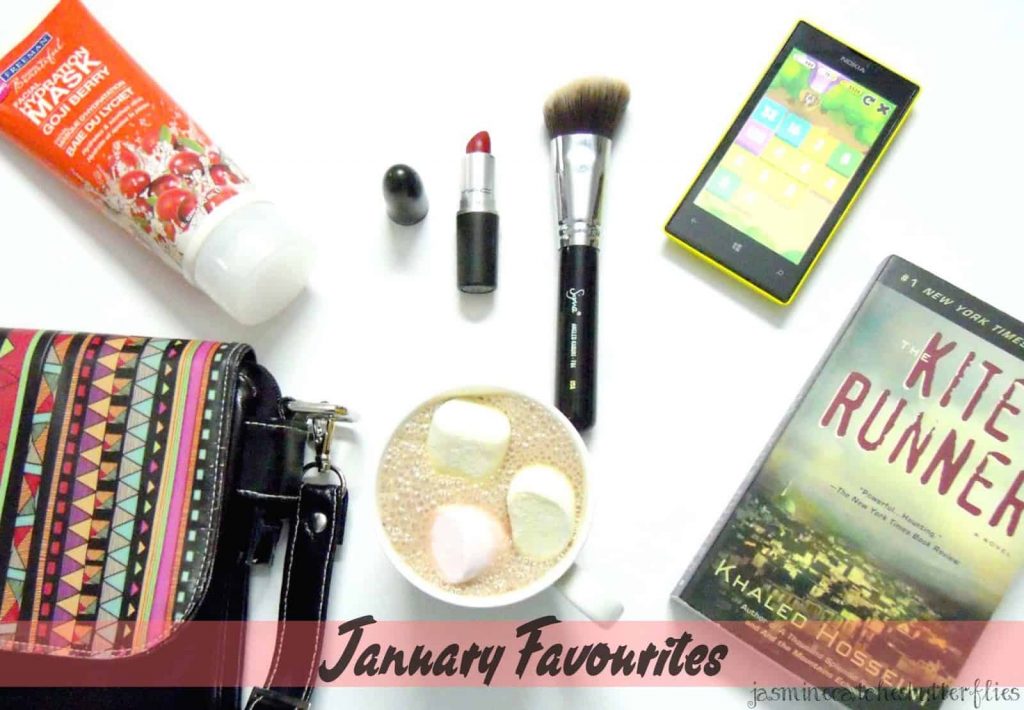 Time and again I have tried being consistent with favourites and empties post but I always lose track. This year, posting monthly favourites has become one of my goals. These posts won't be long, repetitive and at least feature 3 items that I have been particularly loving that month. So, here are my favourites for January.

1) Ruby Woo
Need I even say this lipstick drives me crazy? Read full review here.
2) Sigma Beauty F84 – Angled Kabuki
F84 Brush has just made it's way back into my life after past few months of 3DHD obsession! Read full review here.
3) Freeman Goji Berry Mask
I bought this mask a long time ago but never really got my head around how it actually worked! Thanks to Jaybee from JayBee's Journal for restoring my belief in it. I plan to review it in the near future.
4) RTW Creation Summer Bag
Okay, this is called a Summer Bag but I live in Karachi!! This is the perfect size to lug in everything necessary around. Read full review here. I do want to update you guys that the print has begin to slightly crack on edges though! 🙁
5) Kite Runner
I already tweeted I wish I had read it much earlier. This is such a gripping novel, a must-read.
6) Marshmallow Latte
Call me weird, I just got back to consuming coffee after a year of quitting and I am not a hot chocolate person so I have been popping marshmallows in my latte! 😛
7) 2048
Have you ever played this game? I found it on my Talking Tom and have been addicted ever since!
What have you been loving this month? 🙂 x