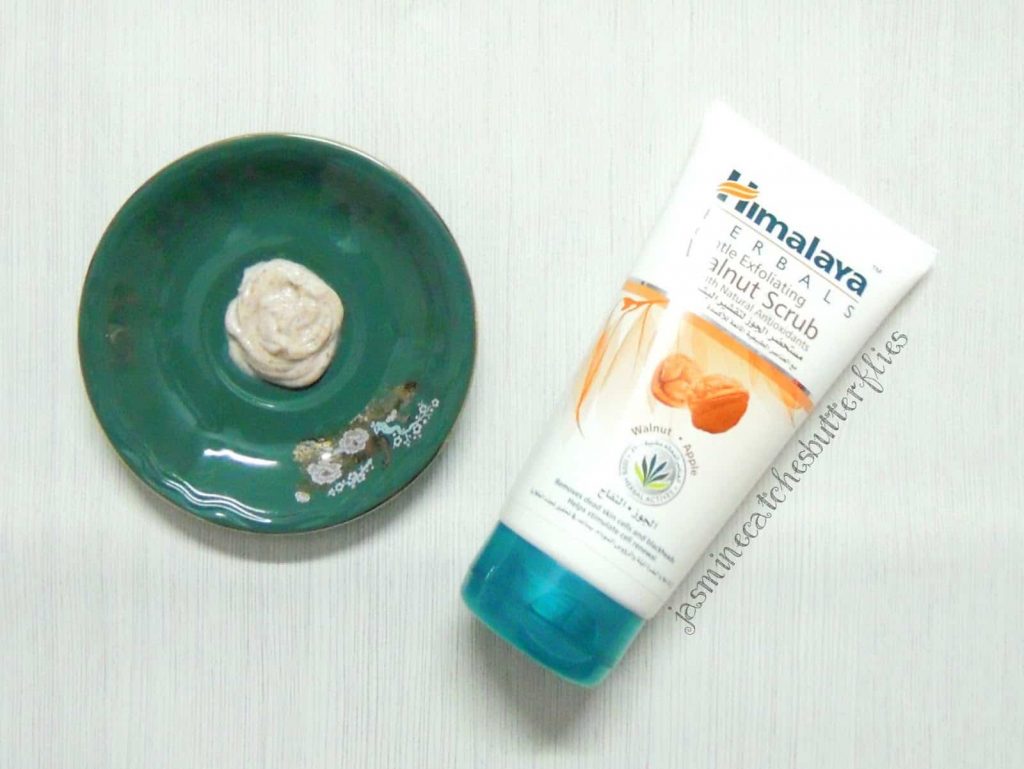 I bought Himalaya Herbals Gentle Exfoliating Walnut Scrub only because my local supermarket did not have either Freeman or St.Ives in stock at that time. Even though, I have always heard positive things about this brand, I don't seem to recall trying anything from their range before. So this was probably my first time and more of a temporary replacement as I needed to get a scrub urgently. The tube itself seemed good quality and easy to dispense product out of.

If you know me, you are aware that I often refer to my skin as that of a reptile and that is one reason why I always tend to be happier with harsh, abrasive scrubs. As bad as it may sound, that has always worked for me. This, Himalaya scrub, on the other hand, is very creamy and has walnut shell granules dispersed through out it. Hence, it really is gentle as the name suggests, but surprisingly with age and more sense, I don't really mind gentle scrubs for my face at least anymore. However, this scrub is still a wee bit too gentle for me, but I soon learned that if I take more of it, I can make it work for me as that somewhat increases particle density.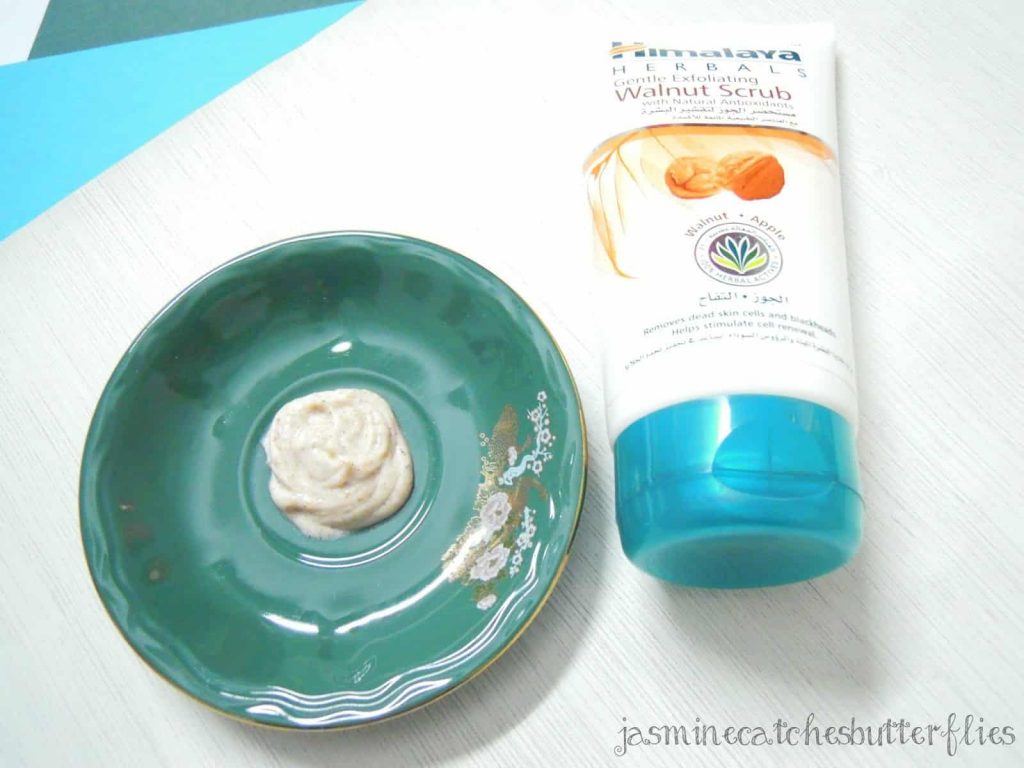 After the first use, Himalaya Herbals Walnut Scrub left my skin feeling baby bum soft quite literally. This contains apple and wheatgerm oil in addition to walnut as key ingredients, and both of them sound good to me. It claims to work against blackheads, I don't have any so I can not comment on that, and helps in stimulating skin renewal, which I can say I do notice. I believe this does pull out the dirt and grime from my skin and right after the pilot episode of scrubbing away, I could see the glow it gave me as well as my dark circles stood out in their shameless glory, nothing to be really proud of though. Plus, it did not leave my skin feeling dry after use.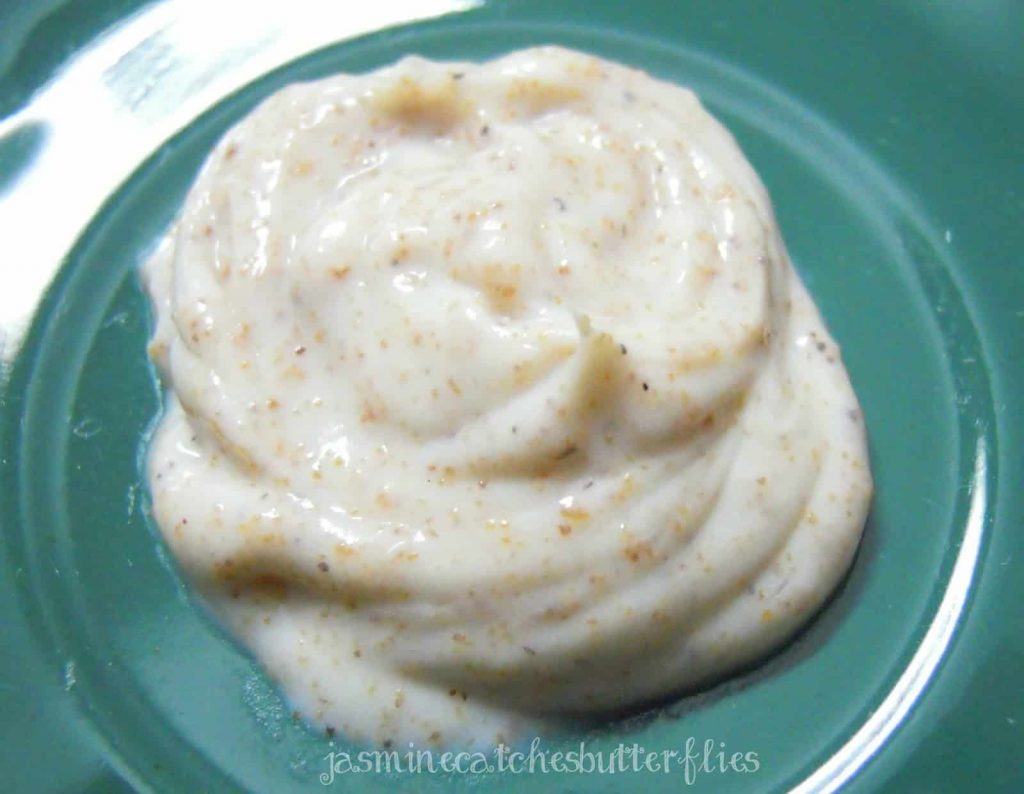 Honestly, I did not expect much from this scrub for some reason but it changed my mind. My only gripe is the scent, which is sickly sweet for my taste and I would say actually medicinal, reminds me of Calpol to be exact. Nonetheless, I will look out for the other three flavours. Also, I am happy to report that Himalaya clearly states on the back of the tube that it does not test on animals and the tube is recyclable.

Price: I don't remember how much I got it for, so sorry, but I can assure you it was inexpensive and probably under 500 PKR.
Amount: 150 ml
Availability: I picked mine at Imtiaz Supermarket.
Want to read my thoughts on Freeman and St.Ives scrub? I did a showdown between them ages ago, but my thoughts haven't altered much,
here
you go!
Do you like your scrub to be abrasive or gentle? 🙂