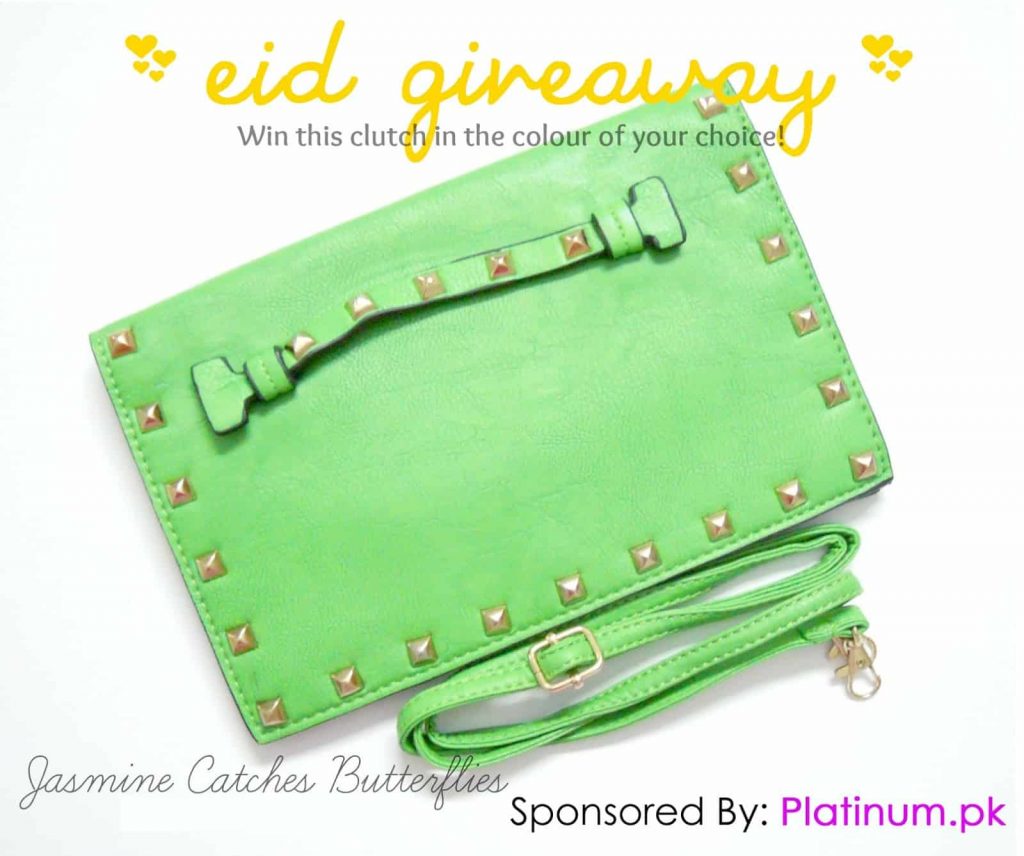 Hi Butterflies! I hope you are all having a blessed month of Ramadan! 🙂 I have been questioned so much about this Green Studded Envelope Clutch I got from Platinum.pk earlier this year that I decided to give one of you lucky girls a chance to win it in the colour of your choice! 🙂
To enter, all you have to do is follow some mandatory steps listed in the Rafflecopter widget below. For bonus entries follow as many as possible extra steps listed! Kindly go through the Terms & Conditions at the bottom of the Rafflecopter widget! This giveaway will run from 14/07/2014 to 03/08/2014 and is open to Pakistani residents only.

To pick the colour of your choice please check here for available options. Please note that the clutch is available in 5 colours which are: Green, Blue, Orange, Yellow and Black, clearly excluding Red unlike shown on the website.
Good luck lovelies! :*