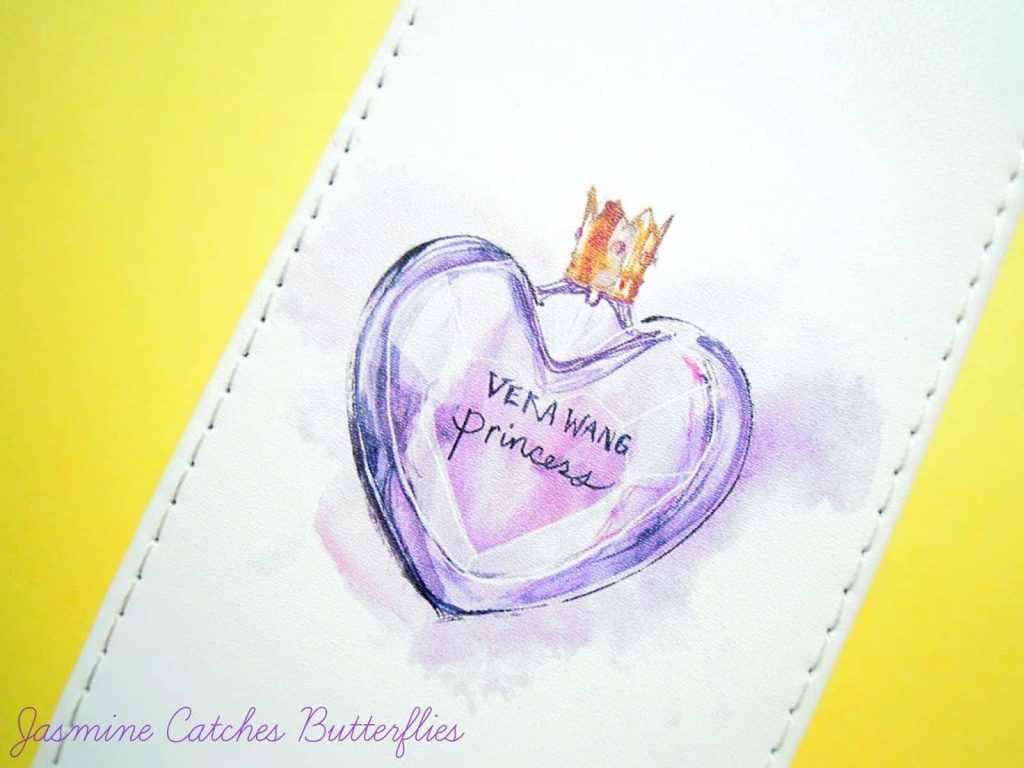 I recently had the opportunity of getting a custom designed phone case from Mr. Nutcase which I was very happy about as I love my gadgets and had been looking for a stylish cover for my Lumia. Mr. Nutcase is a UK based website which offers a variety of phone cases to choose from or you can always design one yourself on their website by uploading your own photos, which can also be directly uploaded from Facebook and Instagram.
Since I had the option of customising my own cover, being a beauty blogger I was looking for something along the line that would match my interest. When it comes to getting all dolled up, my favourite part is to spritz on perfume. Therefore, I started looking for a perfume illustration and that is when I came across Melissa Bailey's 'Vera Wang: Princess' illustration! It's just so pretty that I instantly knew this is exactly what I needed on my phone cover. Melissa Bailey is a very talented freelance illustrator from UK who has numerous big names as part of her clientele. I had her permission to use this image which was very kind of her. Check out her Blog and Facebook for more amazing work and be sure to show some love! 🙂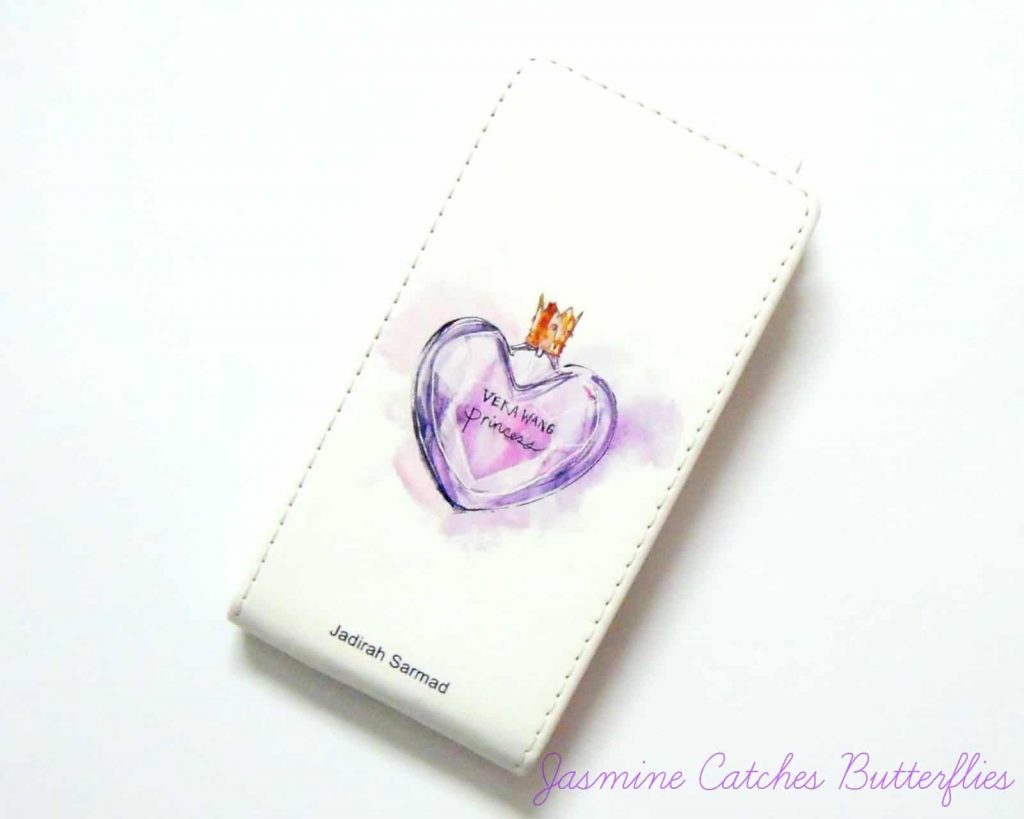 Mr. Nutcase Customized Phone Cover – £19.95*
On Mr. Nutcase's website, when you opt for creating your own phone cover, there are a couple of details required regarding your phone's manufacturer and model which makes the process whole lot easier. They make covers for almost every type of smart-phone brand and model and some tablets too, but in case you can't find yours, you can always contact them to ask about it. Furthermore, you have the option of choosing the type of case you want. It can be either 'Ultra Light Weight Slimline', 'Executive Flip Leather Style' or 'Full Wrap Around Premium Edition'. I had no option other than the 'Executive Flip Leather Style' cover because at the time of my order this was the only case type they offered for Nokia Lumia 520. Though now they also offer 'Ultra Light Weight Slimline' cover for it. Once you choose your case type, all its details are listed on the left hand side on the website.
Currently, Mr. Nutcase only prints on the flip side of the 'Executive Flip Leather Style' cover and the other side is plain white. I personally love everything against a white background so all I did with Melissa's illustration was to resize and align it in the centre of my case while designing, leaving the background white to match the other side of my phone case. To make it more personalised, I just added my name at the bottom of the cover. About 5 days later I was notified via email that my order had been dispatched, though on the website it says 'Dispatched Next Day', but I guess that's for local orders or un-customized ones or maybe they needed extra time to get my case since it's not so common. Mr. Nutcase offers free world-wide shipping and I was super impressed that my parcel was safely delivered just 4 days after that email, considering the fact that it came all the way from UK.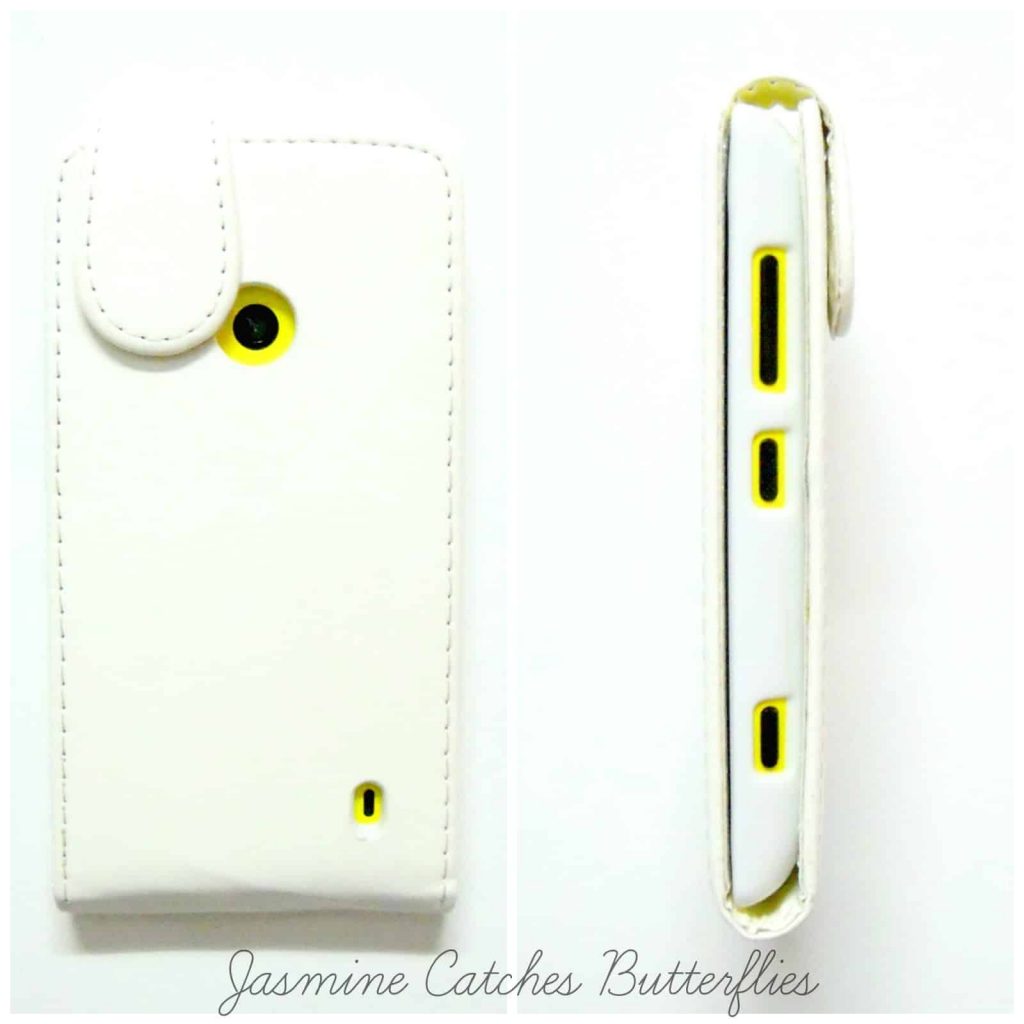 I find the look of my case quite chic, the print quality is excellent, my phone fits in it snuggly and the magnetic clasp on the flip along with the material itself are pretty good quality too. However, the flip itself tends to slip and slide slightly horizontally so I wish that were sturdier and there is a dent in the leather where the flip folds at the bottom. Also, I don't know why but there is no hole for my Lumia's charging port in the flip of the case so I have to open it for charging, though it should have been there according to the case details mentioned on the website. Mr. Nutcase also sends a free screen protector if you like their facebook page, I did but still didn't get one. Not sure why but again guessing, the rarity of Lumia as compared to other phones could be the reason.
Price: £19.95
My Rating:

Mr. Nutcase very kindly offered a 10% Discount Code for my butterflies! If you want to redeem this offer, simply enter Thanku10 at checkout when you make a purchase.