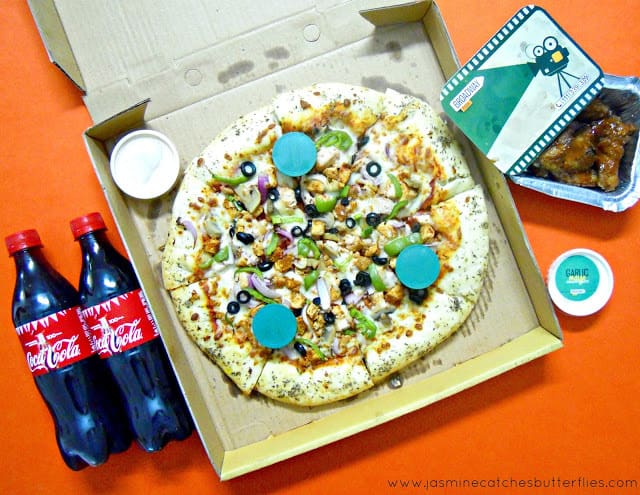 Broadway Holy One Deal*
You already know how much I love pizza and that I am frequently trying out new pizzas. So, this Ramadan, I didn't just want to have more pizza but also share some with you! Keep reading to get lucky like I luckily got the chance of trying out the Ramadan Deal of my current favourite pizza place, Broadway Pizza. They have come out with a new 13 inch, stuffed crust pizza and you can buy it on its own, or in any of the two ongoing 'Holy' deals for Ramadan. The Holy Deal has two 13-inch pizzas, 6 chicken wings, a 1.5-litre drink and 4 sauces for 1499 PKR which is half the price of its actual worth. While, the Holy One Deal has  a 13-inch pizza along with 6 chicken wings, two 0.5-litre drinks and 2 sauces for 999 PKR.
I got the Holy One Deal and it was sufficient for 3 to 4 people. After trying quite a few toppings from Broadway, this time, I went for their most popular one, Wicked Blend, which as the name suggests has a mixture of chicken, capsicum, onions, mushrooms and olives. A pizza buddy had suggested me to try it out too and it was scrumptious and filling, but I would still say the West Side Garlic Chicken is my personal favourite. For me what makes Broadway Pizza different from others is their hand-tossed, stuffed crust. I have to admit crusts have always been my least favourite bit in pizza but it is not true when it comes to Broadway because their crust is cushiony soft and has loads of oozing cheese. The spicy wings were also yummy and the sauces…, THE Garlic Mayo Ranch and Spicy Buffalo sauces can make anything taste surprisingly delish. Both of the deals are great value for money and I would highly recommend that you try them out this Ramadan.
Also, Broadway always makes sure to inquire your feedback the next day about your meal which I think is so considerate of them.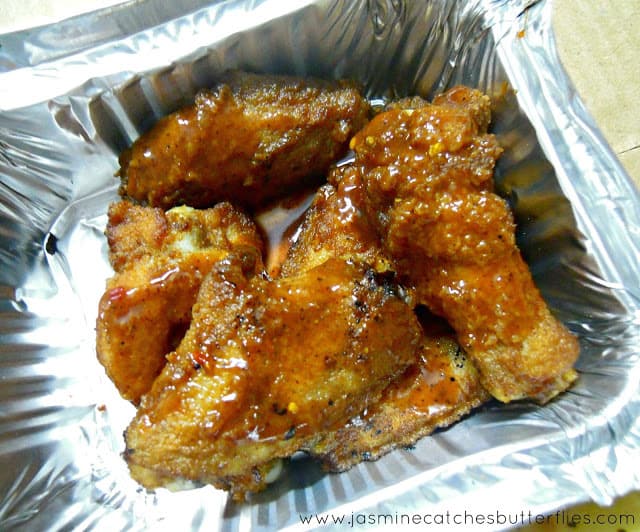 You certainly want to be the lucky one now, don't you? Here is a giveaway for all the Karachiites and Lahoris, thanks to Broadway Pizza for sponsoring it! One randomly chosen winner will be sent a Holy One Deal by Broadway Pizza this Ramadan as soon as the giveaway ends. Please follow all of the instructions stated below in order to enter this giveaway.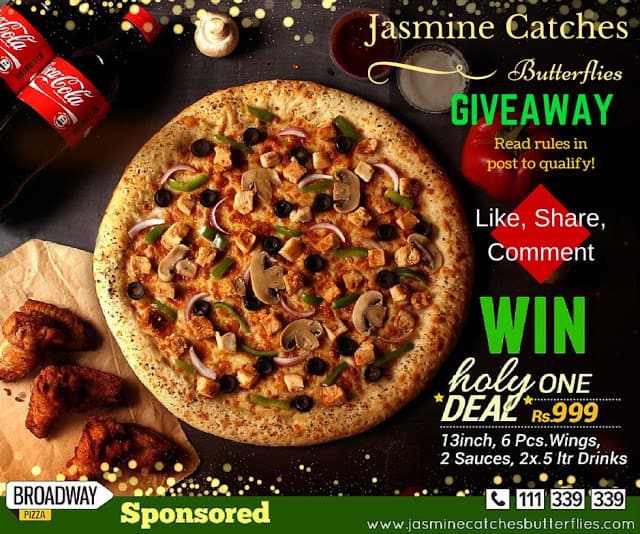 To Enter
You can enter on all three of my major social media platforms; Facebook, Twitter and Instagram separately.
Facebook:
1. Like my blog's Facebook page.
2. Like Broadway Pizza's Facebook page.
3. Share this photo.
4. Comment your location (Karachi or Lahore) on the photo. Do this once only and failing to do so will lead to disqualification.
Twitter:
1. Follow me on Twitter.
2. Follow Broadway Pizza on Twitter.
3. Favourite my tweet.
4. Retweet or tweet the giveaway photo with the hashtag #JCBBroadway.
Instagram:
1. Follow me on Instagram.
2. Like the giveaway photo.
3. Repost the giveaway photo with the hashtag #JCBBroadway.
Rules
You can either enter on any one of the platforms, Facebook, Twitter and Instagram or all three.
Your entries should be public so that they can be verified.
Ghost accounts/followers will not be entered as I want a real person to win.
Follow the steps mentioned carefully as failure to do so will lead to disqualification.
Do not spam on any of the platforms, as it will lead to disqualification.
Bonus Entries 
You can share/repost the giveaway photo once on each platform every day.
Tag your friends in a single comment each day. The more the merrier.
Follow my blog via Google Friend Connect and comment below if you have done so.
Follow my blog via Bloglovin' and mention your profile link in the comment section below.
Please give reference of your Facebook/Twitter/Instagram entries in the comment section here for verification.
Terms and Conditions 
There will be only one randomly chosen winner.
Giveaway ends on 11/07/2015 at 11:59 PM, Pakistan Time.
Open to Karachi and Lahore, Pakistan only.
If you are under 18 please take your parents permission to enter.
The winner will have to contact me within 48 hours or another winner will be picked.
I am not to be held responsible if any damage occurs during shipping.
Disclaimer
The JCB Broadway Pizza Giveaway is not sponsored, endorsed, administered by, or associated with Facebook, Twitter, Instagram, Google or Bloglovin'. You are providing your information to the Jasmine Catches Butterflies blog and Broadway Pizza only. 


GIVEAWAY CLOSED! WINNER ANNOUNCED! 
May the craziest pizzaholic (after me) wins!