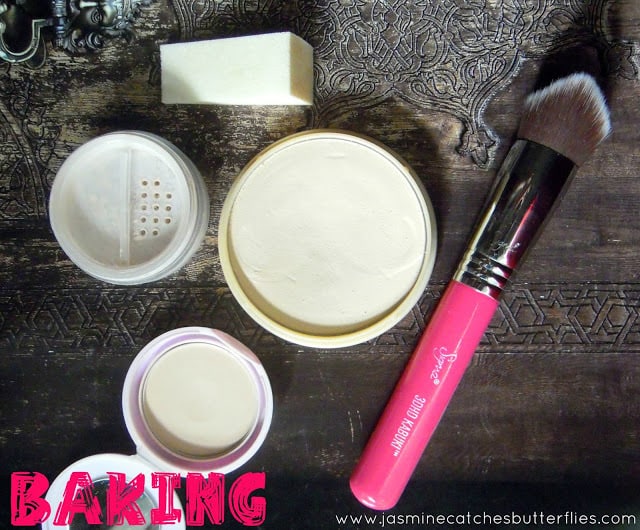 Have you tried baking with your makeup? Sounds crazy, I know! Hold on, don't pop your blushes in the oven yet!
Baking, also called cooking, is a makeup technique, that I first found out watching Nicole Guerriero on Youtube a few months back. Apparently, this is a trick that was initiated by drag makeup gurus. If you are wondering what "drag" is, think about well-defined brows, full blown eyelashes, dark contour and everything along the lines. In short, dramatic makeup, evil queen style! Over the past year, baking has become popular amongst other makeup artists and beauty gurus too and I see why.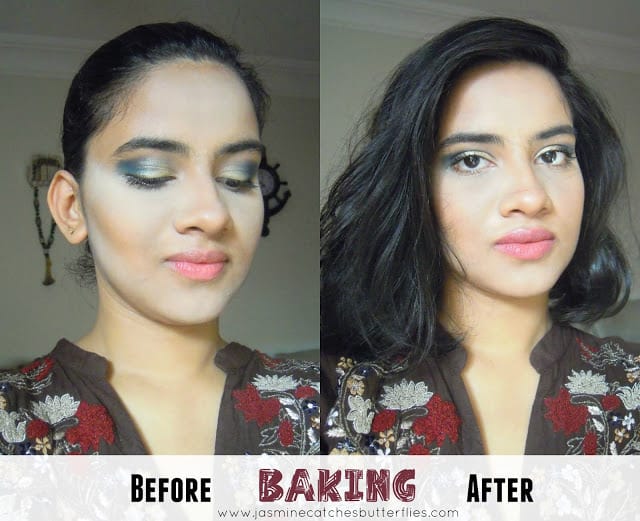 In this technique, you basically go overboard with your powder, concentrating it in a certain area that you want to either highlight, set or even just clean up. While the powder is on, you want to continue doing the rest of your makeup and then later on, say, after 5 minutes, dust off the excess. If you are an absolute newbie, keep in mind that you only do this step once you have your foundation, concealer, and contour/bronzer on. What happens during baking is that the powder gets time to stick onto your base, amplifying the highlight and coverage. I have tried this technique for cleaning up along my jawline after contouring and further setting my undereye concealer to prevent it from creasing. Note, I used the word 'further' as this is a secondary step of setting the concealer while the primary is how you would usually set your concealer with a light dusting. Just in the first attempt I was amazed how polished it made my makeup look. It is great for defining your features by going over with extra powder on the areas that you want to highlight, ensuring everything is nice and in place. You can use any powder that is in your stash and works for your skin tone as a beginner. However, it is best to bake with loose powder which is either translucent or yellow like banana powder if that goes with your complexion. It is also very important what makeup tools you use for baking to get the most out of it. If you want to be more drag, use a dry sponge or a puff to press on powder. Though, I would advise you to concentrate the powder using a slightly damp sponge or a dense brush like Sigma 3DHD Kabuki* and then for dusting off the excess use a fluffy brush. This way, you go on with a good amount of product and finish off with a structured yet beautiful highlight rather than a cake face.
Baking is surely not for the weak hearted, a.k.a the people who are not as used to of wearing a full face of makeup, but I know people like me who are comfortable with using products from every single makeup category, would enjoy doing it, once they see what it does. I wouldn't bake every day myself because it is not required, but this is ideal for special events and taking photographs. If you are just starting out, feel free to keep a lighter hand and you can still pull it off. I really hope you find this post helpful, I want to share more such tips and tricks with you guys that I come across and I know some of you have been requesting makeup tutorials, so I am trying my best to put them together for you. Please, stay tuned!
Now, tell me would you bake your face?