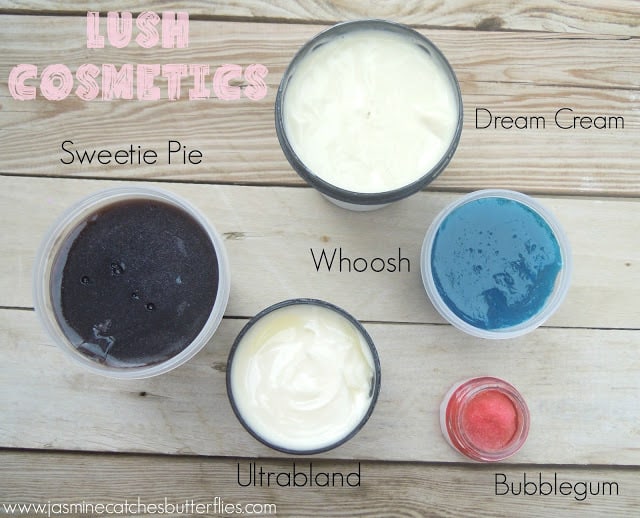 LUSH Cosmetics – Goodies I tried
I got lucky and won a massive LUSH Giveaway on Original Minds, which is a blog run by two lovely girls, Isobel and Marian, who are based in London. It was there very first giveaway on hitting a milestone and they decided to totally spoil the winner. The products I won included Flying Fox and The Olive Branch shower gels, Sweetie Pie and Whoosh shower jellies, Ultrabland facial cleanser, Dream Cream hand and body lotion, Bubblegum lip scrub, Rose Queen bath bomb, two May Day bath bombs, Creamy Candy bath bubble bar slice, Blue Skies and Fluffy White Clouds bubble bar slice and Eau Roma Water toner water. That makes a total of 13 products and a good variety of LUSH goodies for me to try out.

Two culprits and a victim!
Since, my prize included so many products, they were divided into two parcels. You would have noticed that the photographed tubs and bottles do not have labels and that's because they all got washed out as both my parcels suffered some leakage tragedy during the shipment. There was a shower gel in each parcel and both of those bad boys had poured empty in the packages when I received them with broken lids, ruining all of the bath bombs, bubble bars, and the mixture even contaminated the Eau Roma Water. Anyhow, things like these do occur during shipping so I understand and I am still grateful for the products that I can still use. LUSH is not available in Pakistan and I have longed for it ever since I discovered the brand so you can guess how excited I was on winning this wonderful giveaway! Therefore, here is a first impressions post on what I think of some of the LUSH products as this was my first time trying them.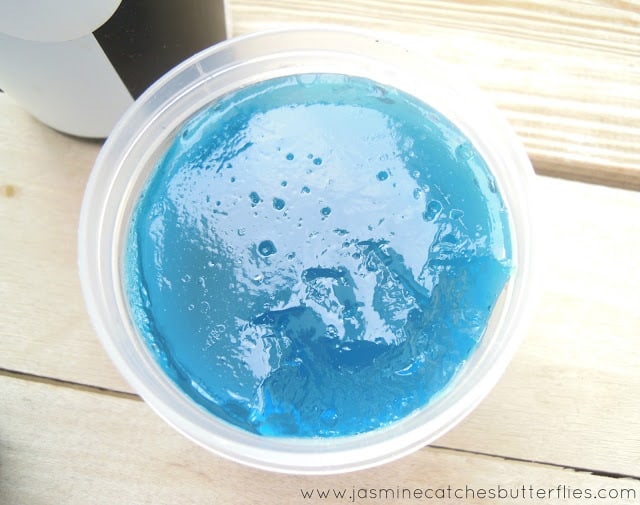 Whoosh Shower Jelly
Whoosh Shower Jelly
Shower jelly is one of the most interesting bath products that I have ever come across. LUSH shower jellies are squishy and jiggly, but they aren't that easy to break in. It took me some effort to scoop a chunk of the jelly and even then I was skeptical about how to use it. Whoosh came in a small, 100 grams, tub so I think you can use the whole like a soap or use piece by piece anyway. It smells like Strepsils actually, quite citrusy with a hint of sweetness. The shower jelly does lather up nicely and makes my skin soft and supple.
Psst, I decided I would look up all of these products on LUSH's website to get a better idea of everything as I don't even have labels to read and LUSH suggests you can use it either way that I mentioned and also refrigerate or freeze it for a cooling effect.
Sweetie Pie Shower Jelly
Sweetie Pie Shower Jelly
I haven't used this one yet, but it came in a 240 grams tub so either slicing it in half or even smaller pieces would work. Sweetie pie smells sweet as the name suggests and I can see tiny glitter particles in it. This is a popular jelly so I want to see how it works for me.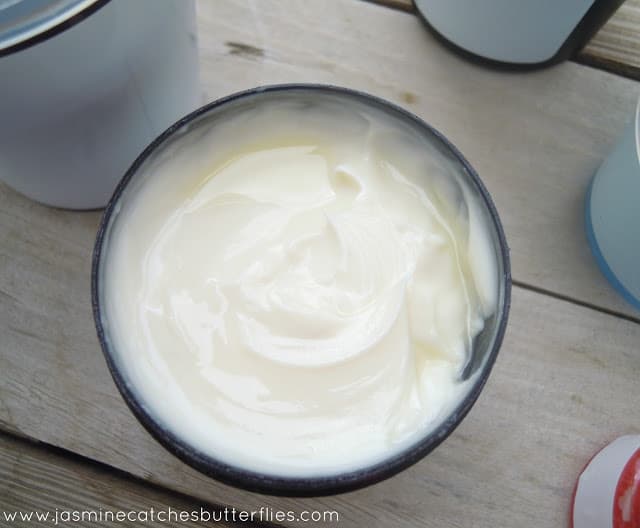 Ultrabland Facial Cleanser
Ultrabland Facial Cleanser
The cleanser can be used for taking off makeup or on its own to remove daily dirt, but it is SO thick. I am not sure if you can see a layer of oil that has separated on the top because of the hot weather. I thought this is definitely something for reptiles like me, but LUSH says it would suit all skin types and it has amazing reviews! My skin is not dry or flaky at the moment so I believe I will have to wait until winters to get the most out of it because right now I don't feel like putting on something this dense on my skin. Even when I wipe and wash it off, I can still feel the vaseline like trace it leaves, so perhaps it will take some getting used to too. Ultrabland is full of moisturizing and soothing ingredients like almond oil, rosewater, honey etc. It doesn't have a strong scent but on taking a whiff, all I could detect was something organic and slightly warm.
Dream Cream Hand and Body Lotion
Again, this is a rich lotion and certainly not suited for the summer in Karachi at the moment. However, it is aimed towards allergic skin and I know I can put it to good use when my skin goes gaga again. This isn't heavily scented either like Ultrabland and I can't really tell what it smells like. It is organic and not particularly pleasant but not bad either.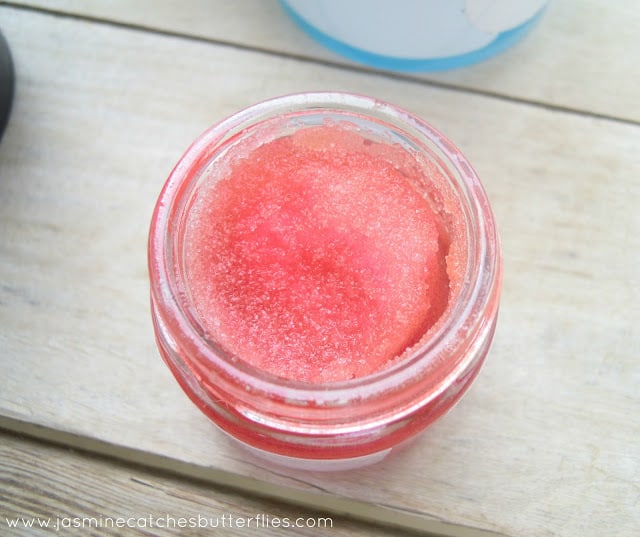 Bubblegum Lip Scrub
Bubblegum Lip Scrub
I fell in love with this straight away. Bubblegum lip scrub is one of the most popular lip products by LUSH but since I am not too keen about bubblegum scent I wasn't sure if I would ever like it when I saw other people talking about it. This product deserves all the hype it has attracted. It looks so cute, the scent isn't overpowering and its fine particles exfoliate lips nicely, leaving them hydrated.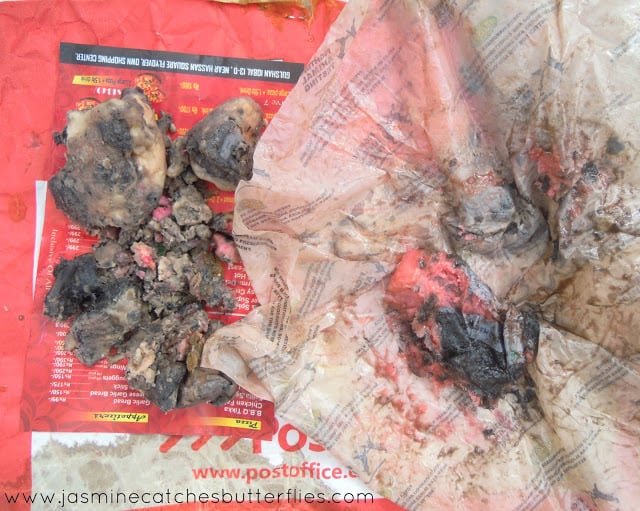 Remains of some of the bath bombs and a bubble bar soaked in shower gel.
The bath bombs and the bubble bar I got in the second package are still quite useable if not in the best shape. I tested a chunk of bath bomb and of course it did not fizz, but it did make bubbles. All of them smell lovely too! My only concern with the other products is that I am not sure about their expiry. I know LUSH labels each of their products as some of them are only good for a week or so. However, I suppose face masks. in particular, are perishable in a short period of time as opposed to the goodies I got.
Once again, many thanks to Isobel and Marian for this fantastic giveaway! LUSH is everything I expected from them, and I even enjoyed reading their descriptions on the website. The fact that all their products are handmade, organic and cruelty-free makes them all the more special and reliable.
What is favourite LUSH product?