I know not too long ago I said I would not be shopping at sales because it makes me anxious and can be a waste of time when the queues are long but today I do have a good reason. The Body Shop sale has commenced all across Pakistan today and would last until Monday! Now even though I was at the mall to pick a birthday gift for one of my friends, today being a weekday was not so busy so I got the chance to pick some essentials from The Body Shop while I was at the Lucky One Mall.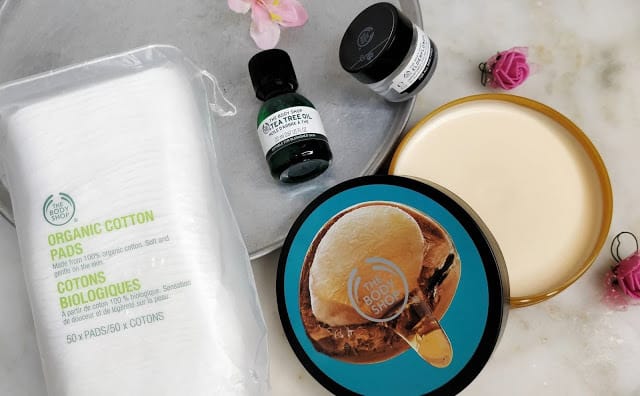 The Body Shop Pakistan Sale Haul
My haul is super duper mini but like I said I got what I needed. The Body Shop sales always have 25% to 70% discounts and they do offer some really good deals. A little heads up for everybody who is planning to shop, go ASAP because the outlet I visited was already out of the 70% off products. Though do note that most of the 50% to 70% off products include gift sets. I just got my hands on products which fall in 25% to 35% off range. I got an assorted variety but let's see what I bought.

1. The Body Shop Wild Argan Oil Body Butter
You just cannot leave TBS without buying a body butter! I mean that is what it is most popular for after all. I always need to stock up on moisturizers around this time of the year. I have been looking for something that would keep my-reptile-self hydrated all day long so this Wild Argan Oil Sublime Nourishing Body Butter sounds perfect. It is supposed to be ultra rich and it certainly feels so. It claims to provide 48 hours of moisture for very dry skin so I hope my limbs would not get dry within a couple hours of slathering it on like they usually do with body lotions. The scent of it is nutty and sweet and I am liking it so far.
I got this for 1943 PKR on 25% discount while it originally costs a little over 2500 PKR.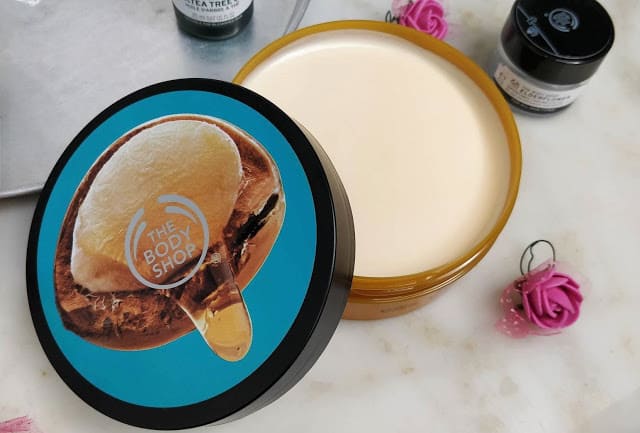 The Body Shop Wild Argan Oil Body Butter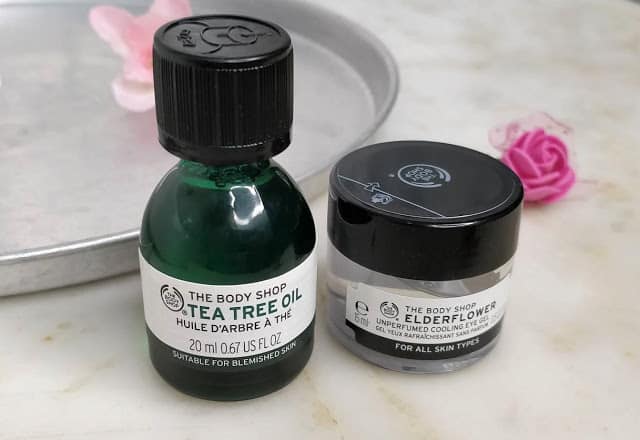 The Body Shop Tea Tree Oil and Elderflower Unperfumed Cooling Eye Gel
2. The Body Shop Elderflower Unperfumed Cooling Eye Gel
I have the worst dark circles and under eye bags in the history, so I can use all the help possible. While I have tried Garnier's eye roller in the past, I had never tried an under eye gel of the sort before so this Elderflower Unperfumed Cooling Eye Gel seemed quite intriguing and it was only priced at 644 PKR so I picked it without giving it much thought. I do not expect it to do anything for my dark circles but I believe it would still be good for soothing my tired eyes.
3. The Body Shop Tea Tree Oil
Tea Tree Oil is quite potent and effective against active acne and warts because of its antibacterial properties so I wanted to get myself a bottle for emergency situations like surfacing of a pimple right before an important event. A lot of people I know swear by The Body Shop Tea Tree Oil so I hope it works for me as well. This was on sale for 1538 PKR.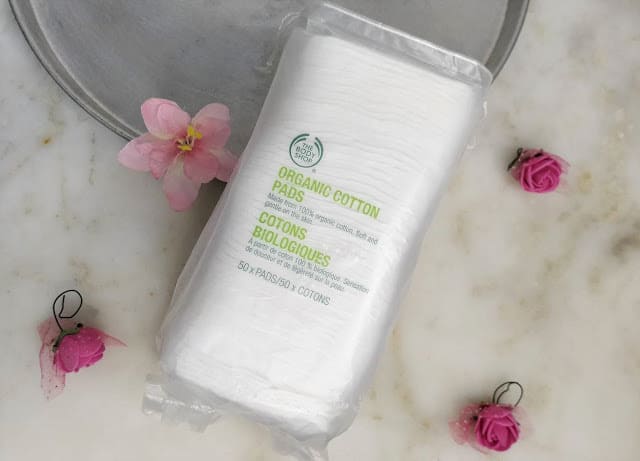 The Body Shop Organic Cotton Pads
4. The Body Shop Organic Cotton Pads
These are just cotton pads that my mum picked but they seem to be really soft and I like the fact that they are actually huge and square-shaped so one pad would be pretty good to remove a bulk of gunk and makeup. These were on sale for 468 PKR which is pretty pricey if you compare it to what ordinary cotton pads cost but this was also probably a better deal than buying these full-priced.
So that's it for my haul, let me know if you will be shopping at The Body Shop sale and what would you like to pick!