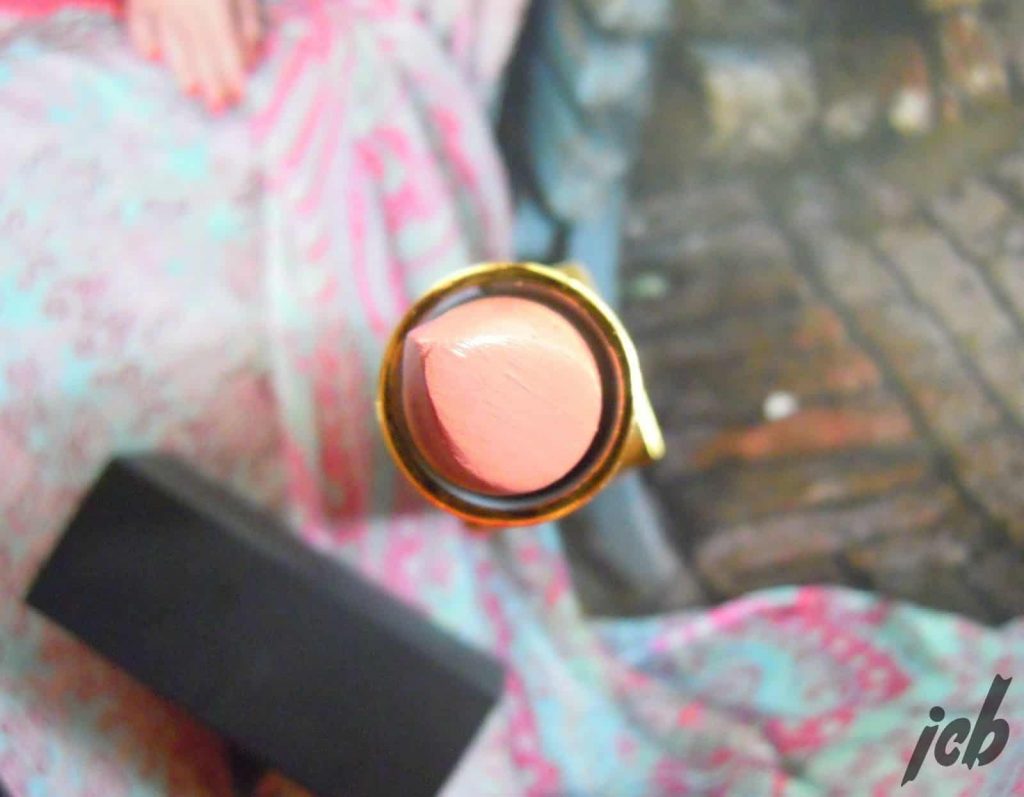 Masarrat Misbah Afghan Rose Lip Varnish
PR Sample*
By this time, the Pakistani beauty scene is all about Masarrat Misbah's recently launched makeup line and I am sure you are here today because you could not resist missing a post about her makeup. At the launch event, that took place in Karachi on Saturday, 18th April 2015, Masarrat Misbah and her family were present to not only welcome the bloggers but also treat us like family. Everything was handled very well, thanks to Samra Muslim, Sumaiya Shafi and their team at Walnut Communications. Masarrat Misbah herself seemed extremely happy but at the same time humbled. She said she waited years for the halal certification but is now proud to announce that the cruelty-free Masarrat Misbah Makeup is the first certified halal makeup range of Pakistan. Also, she clarified that this halal status is not just based on no use of animal derivatives but also the income of the people who have been working on it is halal to earn the certificate. We were given the golden opportunity to get skin consultations from none other than Nighat Misbah, who everyone knows is Masarrat Misbah's sister. The fun part was when we were told to freely try out every product from the newly launched range. In the end, we were sent home with a loaded goodie bag and Afghan Rose, the lip varnish I am reviewing today was one of the lip products I found in mine.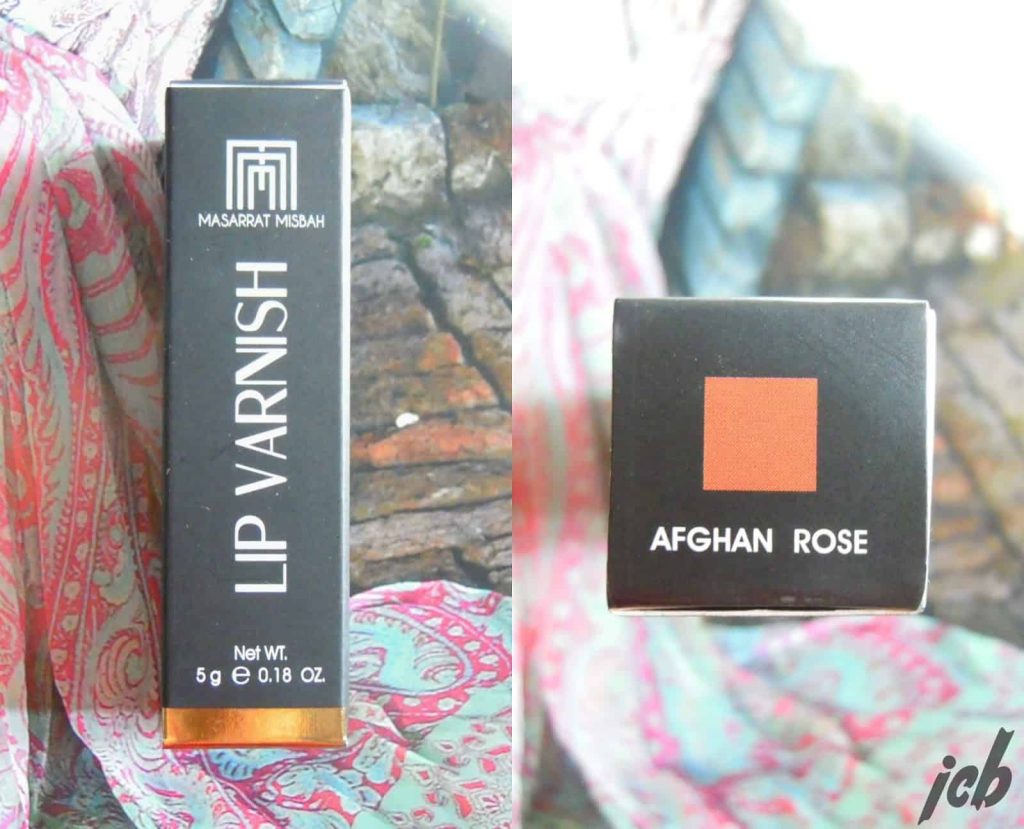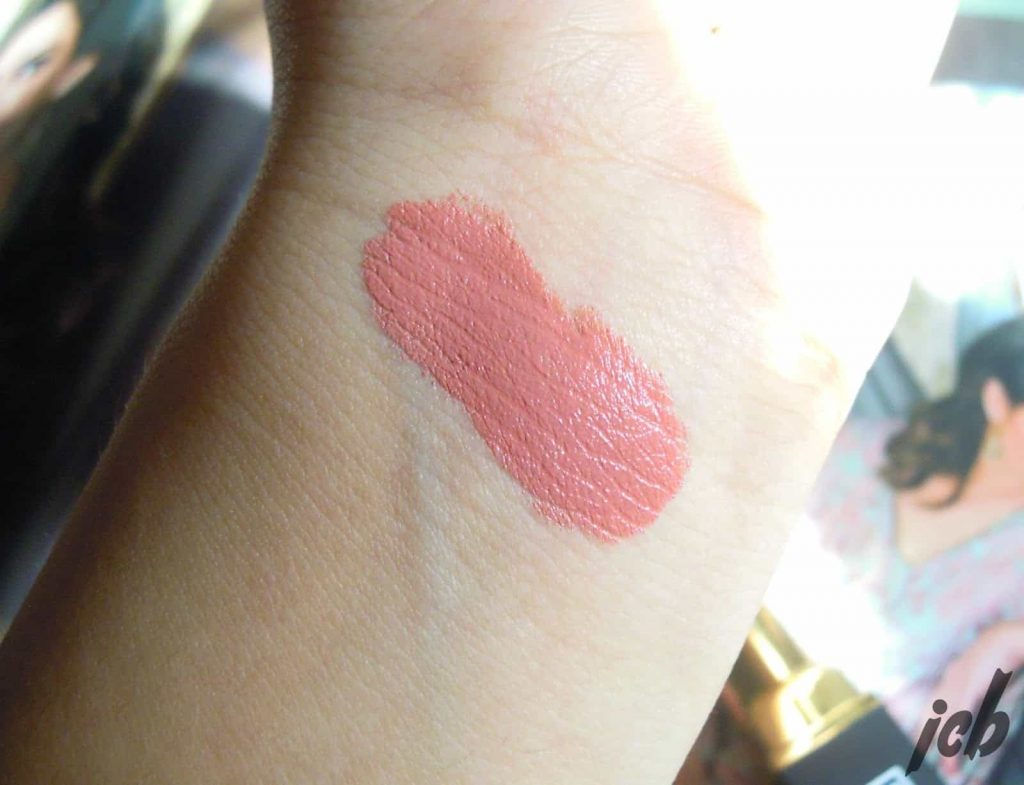 Beginning with the packaging, the matte black tube is made up of light weight plastic and while none of the Masarrat Misbah packaging looks overly luxurious, bearing the pricing in mind, they have still managed to make it look professional with the strip of gold. The logo comprises of the three Ms of Masarrat Misbah Makeup and I have come to like it more with time. There is a total of ten lip varnishes in the range and I was actually happy to get Afghan Rose. Ever since I had heard the name, I was in love and the soft pink shade could not have been described any better. Plus it smells aptly floral too! In case you are not a fan of scented products, there is nothing to worry about as it is not at all overpowering once applied.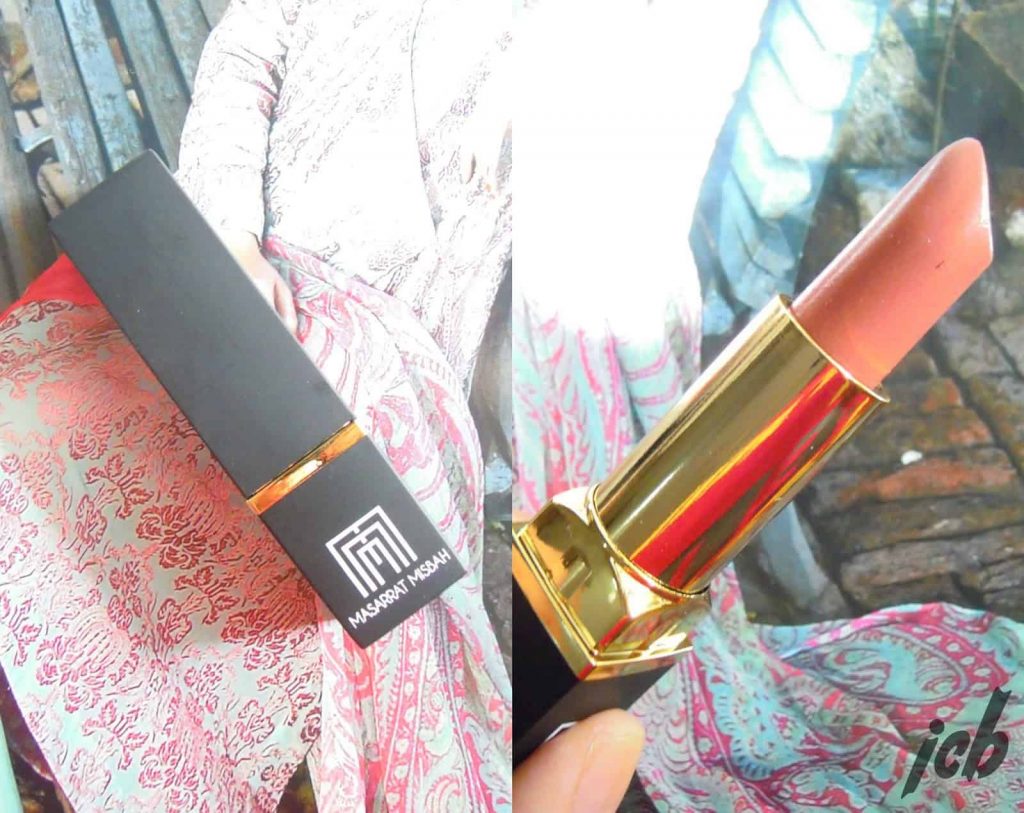 Now, if you have been around for long enough, you are aware that I love my bright, in the face shades but for everyday wear, pinky nudes are my favourite. Afghan Rose on its own can be a bit light for me if I am undergoing a tan so like I mentioned in my
April Favourites
, I like to warm it up with
Sigma Beauty Indulgent Lip Base
. Though, in the photo I am wearing it without Indulgent and I like how it looks at the moment. The lip varnish is infused with shea butter and vitamin E which not only keep the lips moisturised but also result in a creme finish. The lipstick glides on like butter and it is one of the gentlest formulas that I have ever tried. However, since this is so creamy, it does not last too long on lips and holds up only for a couple of hours without eating and drinking. Nonetheless, Afghan Rose is such an easy to work with shade that you can easily touch up anywhere.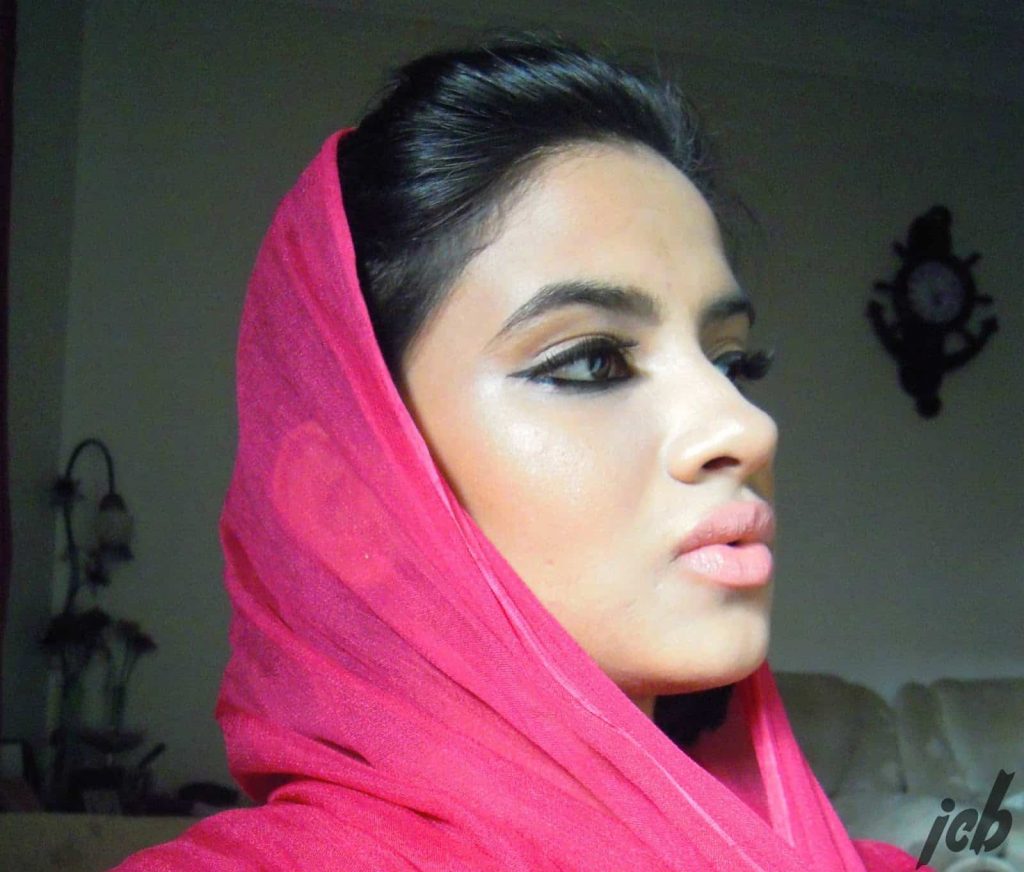 To wrap it up, I would happily recommend Masarrat Misbah Makeup to everybody and it is good to have a shade like Afghan Rose in your stash at all times!
Price: 650 PKR
Amount: 5g
Availability: Currently available on masarratmakeup.com but will soon be in stores nationwide.
My Rating:

Do you like such everyday nude shades? 🙂 x