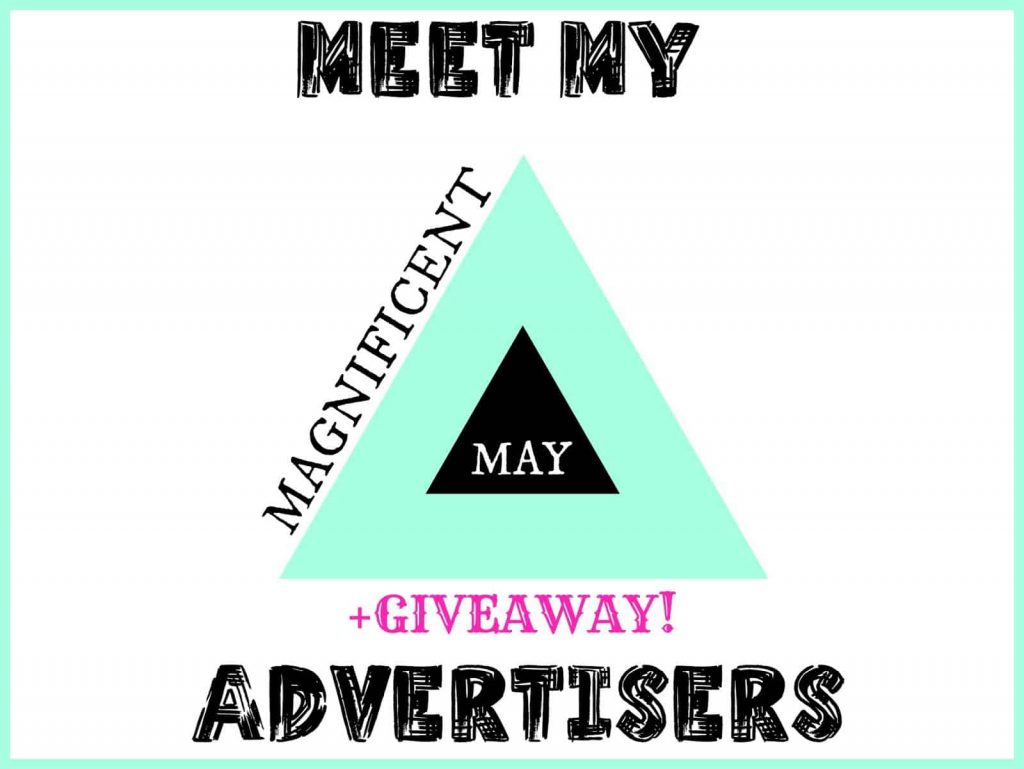 We have 6 advertisers this month! Isn't that a great news?! Welcoming all of these amazing people on my blog, hoping they will have an experience worth their time and efforts. Please visit all of them and I am sure you will find something you enjoy reading.

Here's what they have to say to you.

Tycoon Advertiser:
"Youth Tribune, the internet's premier youth news portal bringing you the latest, most up-to-date news, events and happenings from around the world. We are your trusted, reliable source of news and we bring you the most comprehensive collection of news and information from every corner of the world, designed to inform, enlighten and maybe even entertain you along the way."
– Youth Tribune
A-List Advertiser:



"Natasha Kundi's Blog is a London based Lifestyle Blog focusing mainly on fashion and beauty products and events. Natasha loves to meet and interview local British celebrities. From time to time recipes and home ideas are also updated. As Natasha loves traveling she also writes about her endeavours and the fashion that revolves around it. Recently Natasha had turned to YouTube to share tips and tricks."
– Natasha Kundi
Potpourri Advertisers:
"Hira and Maria take you on a fun-filled ride of beauty and fashion where they review the most coveted beauty products to the more mysterious ones and unveil helpful tips on makeup and beauty. Cover latest happenings in town and provide guidance about the latest fashion trends."
– The Sisters Go Shopping
"The Makeup Pouch is the result of my love for makeup and my desire to help the average Pakistani girl choose the right makeup for her. The blog has a lot of reviews to help people make decisions. It a blog dedicated to my passion!"
– Saman Shafiq
Love Spread Advertisers:



"A Beauty, Fashion & Lifestyle blog, where I bring to you reviews based on personal experiences. It's a one-stop blog where you can read all about New Brands, amazing products that are all within our reach, Updates about the fashion world and yes PROMOTIONS & SALES!"
– Sherry K
"Travel, lifestyle, beauty and fashion blog by a Pakistani Twenty-something year old."
– Natasah Carim
Just like the last month, I am again giving away 2 of my Potpourri Slots, which are the medium ad. spaces for bloggers worth $5 here on JCB. Enter through the Rafflecopter Widget below, it is pretty simple.
Terms and Conditions: The first three entries are mandatory, this giveaway is open internationally and will end on 15th May 2015 at 11:59 PM Pakistan Time.
Bookings for June are now open! Find out all the details on my advertising page. Also, I have upsized the Love Spread ad. slot to 180×180, and a blog button tutorial will be up soon! 😉
Do show our guests some love! ^_^