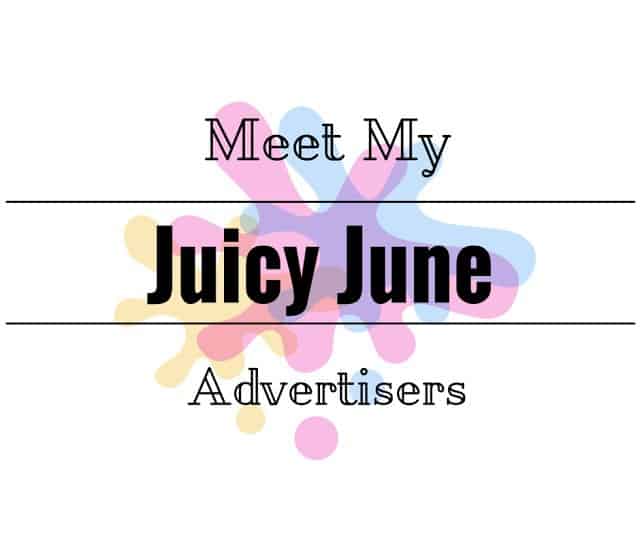 In the middle of my finals, I present you my Juicy June Advertisers! It's great that we keep growing and have so many lovely advertisers each month. Thank you and welcome aboard guys. I am glad you chose Jasmine Catches Butterflies to advertise your blog this month.
Here's what they have to say to you! 🙂

A-List Advertiser:
"Anamimah beauty and food blog is a blog dedicated to beauty products review and swatches, health and beauty posts, around the world recipes, guest blog posts and general topic blogging."
– Syeda Anum Fatimah

Potpourri Advertisers:



"The Color Palette is a bilingual blog for anyone who loves fashion, beauty and living a healthy lifestyle, here you can find the latest trends, beauty tips, exercise routines, and more!"

– Abril



"Fashion Blitz is not only a beauty blog. Its owner Minsa Hassan loves to write about numerous things. You can read about Fashion, beauty, accessories, events and various experiences of her life. Fashion Blitz is a place which is dedicated to girls as "YAROO KA ADDA" a place where every single participant is considered as a friend. The intention behind evolve of Fashion Blitz is to keep every person engaged & happy. So, girls bless this blog with your love."

– Minsa Hassan
Love Spread Advertisers:
"Glamorous without the Guilt is a blog where you can find Review's, Swatches, Tutorial's, DIY, Latest Fashion updates and much more… Stay connected to my Blog so you can be Glamorous without any Guilt."
– Kinz
"People mostly think that girls are chocoholics, but I don't agree. Almost every girl is a makeupoholic. And sharing my experiences about something I love, is truly a great pleasure.
I am here to share my fashion and beauty experiences. My main goal is to bring the fashion and makeup industry's latest news and trends on one page, so to keep makeupoholics updated always. I started blogging to help my readers to get the latest knowledge about anything related to beauty and fashion. To share my honest reviews and opinions about products, so that their precious money and time can be saved. I am an ordinary girl having extraordinary dreams …

Live happy and healthy!"
– Sana Malik
Bookings for July are now open, check here. This is the last month I am offering introductory prices so be sure to grab a slot soon.
Share some love and wish me luck for my exams! 😛