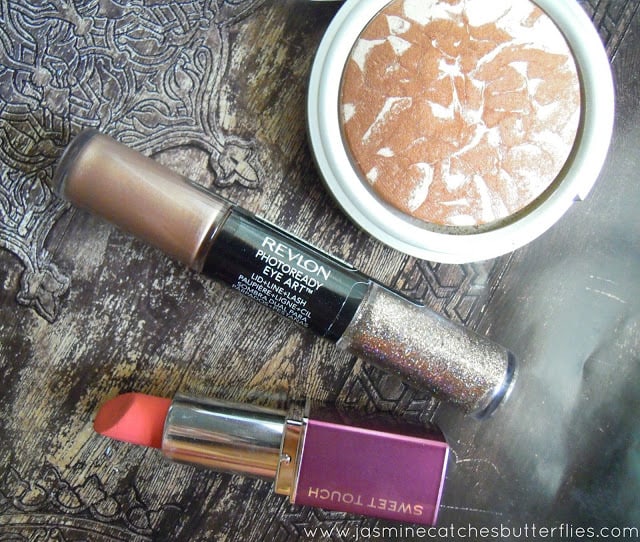 Revlon Photoready Eye Art Topaz Twinkle
PR Sample*
The star of the show for this look is the
Revlon Photoready Eye Art in Topaz Twinkle
. As some of you guys know, it was my birthday on 4th June, and even though I couldn't really celebrate on the day due to my ongoing finals, sticking to the yearly ritual, I chose to wear this glittery glamorous eye look for the family dinner. Revlon has a total of 10 Photoready Eye Art sticks and when I saw this for the first time, it instantly reminded me of their similar looking dual ended nail art polishes. I got the shade Topaz Twinkle which is a beautiful bronze cream eyeshadow with fine bronze glitter, that looks light gold on lids, to go over the top. The shade itself is pretty "safe" and would go with a lot of outfits. You can totally wear the cream eyeshadow on its own or glam the look like I did with the glitter that comes with it.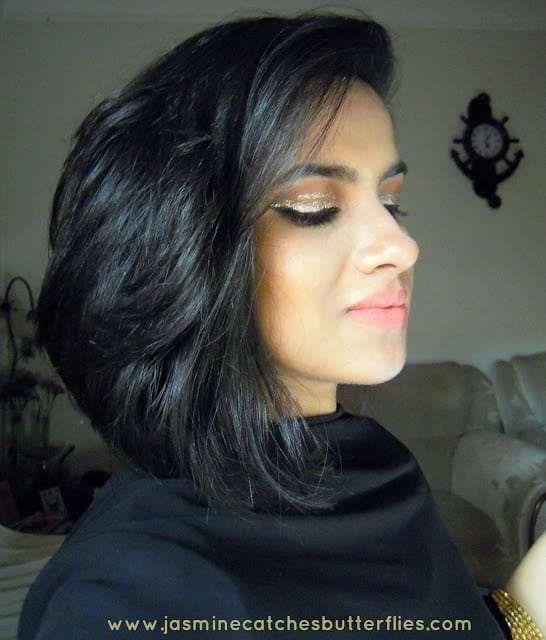 The metallic finish of this eye art stick looks quite similar to Maybelline's color tattoos but when you first apply it, this is a bit wet. I dot on the product on my lid and then gently dab it around to cover my eyes evenly. Be careful with your shadow covered finger though, as while still wet, it can easily transfer. The shadow takes about a minute or less to fully set and dry and this is enough playtime in case you mess up or want to move the product around. The glitter, of course, is more liquidy because of the glue and takes a bit longer to set, but it is not troublesome and does not disturb the cream that we first apply. Just keep yours eyes shut or look down while the glitter dries so that it does not transfer to the upper portion of the lid. I initially thought due to the cream/liquid nature of the duo, I might feel uncomfortable throughout the day as I hate that sticker-stuck-on-the-eye feeling but thank goodness once these dry you don't feel a thing.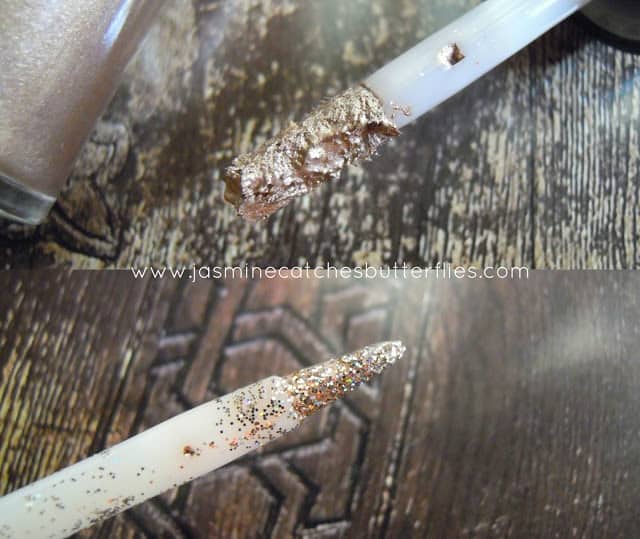 Revlon says that the product is three in one as it works for the lid, line, and even the lash. I have used it for the first two and I am not sure how this would work for lashes other than if you want to top your mascara with some glitter. On its own the cream shadow does not last for more than a few hours, especially if you use only a small amount of the product, but once you work it up, it stays put. Anyhow, I like the whole idea of this eye art product as it is multipurpose and is also easy to carry. The cream end has a doe-foot applicator while the glittery end has a pointy, but very soft synthetic brush. I like how both the applicators function as they actually make the job pretty easy. The best part though is that you do not have to worry about fallouts!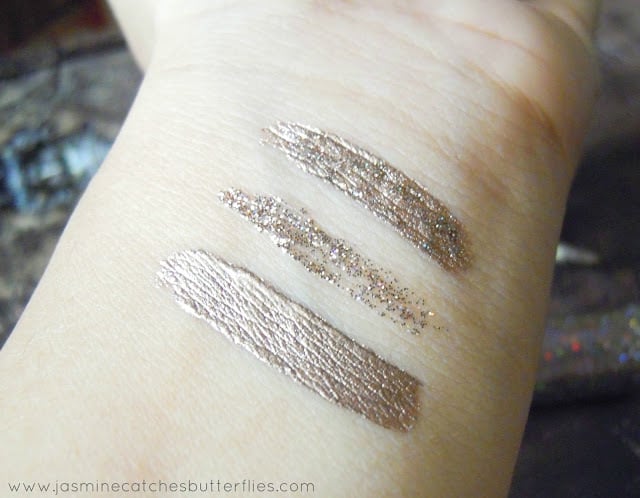 Now, onto the look I created, it was pretty simple and I was so in love with the end result that I did not even want to remove my eye makeup when I practised it for the first time. Here's the product breakdown.
Base:
Maybelline Fit Me Concealer
Eyes:
Revlon Topaz Twinkle Photoready Eye Art
(Cream as base all over the lids and sparkle on top of that, but kept it low and winged it slightly on the corners.)
Color Studio Hyonotic Mascara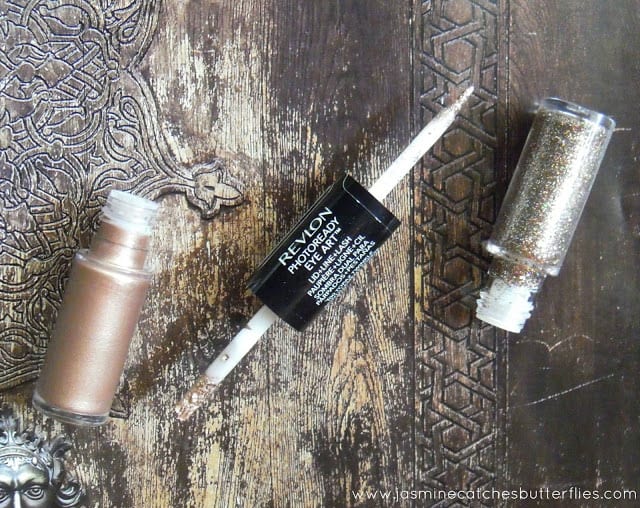 Cheeks:
Lips: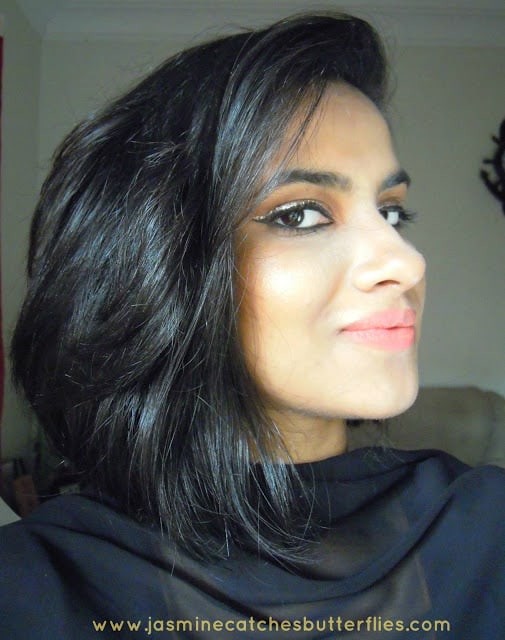 Price: 1479 PKR
Amount: 3 ml cream eye shadow, 3 ml sparkle
Availability: I haven't spotted many Revlon counters locally, you can buy this at just4girls.pk.
Please let me know if you liked this look! 🙂









A-List Advertiser:
Anaminah Beauty and Food Blog