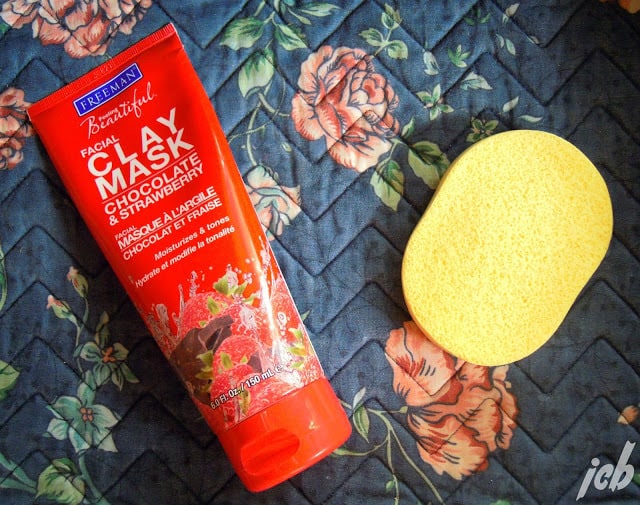 Given the fact that I have used quite a number of Freeman products, I can totally trust the brand to not disappoint me, yet bearing in mind my easily dried out skin type, clay masks are the last thing anybody would expect to work well for my skin. I was recommended the Freeman Chocolate and Strawberry Clay Mask by a dear friend of mine and even though I was not really expecting much, I thought the scent would be worth it as everybody raves.
In the past, I have used only one other clay mask from Freeman which was the 
Dead Sea Minerals
 one. While I love it for sucking out the dirt from my face during the hot, humid weather, I do not risk using it in winters or when my skin is on the verge of flaking because it does aggravate it. The Chocolate and Strawberry mask on the other hand surprisingly turned out be different as it contains cocoa butter and shea butter. With skin care products it is often hard to tell the difference immediately, but I have used this mask on times when my skin was at its worst, out of control, dry and peeling, yet it helped in calming it down effectively. I could instantly feel the difference and the next day even my skin questioned me 'What dry patches?'. Rather than drying my skin out, it actually left it moisturized and tamed those dry patches. It also claims to tone and while, the mask has not been able to clear the stubborn discoloration due to my dry patches completely, it has evened out my two-toned complexion which was because of daily sun exposure. What else I like about this mask is that it also absorbs the excess oil and minimizes the appearance of the pores. However, do note that it has been designed for normal to combination skin, therefore, it might not be as effective if you have oily skin.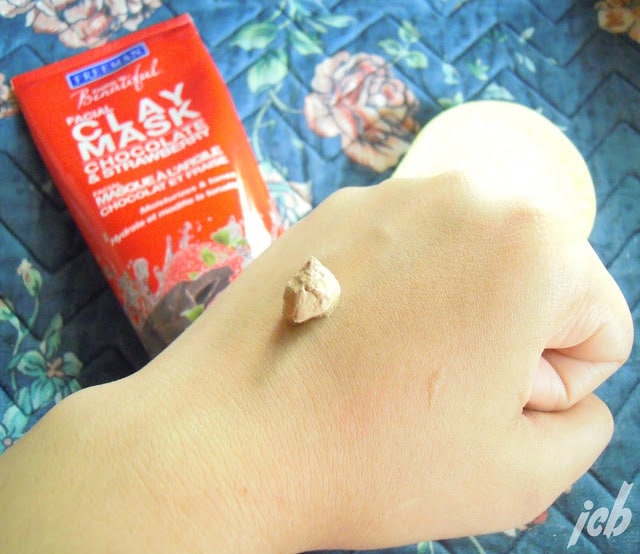 The texture of the Freeman Chocolate and Strawberry mask is somewhat mousse-like/aerated. It certainly is light and not as thick as the Dead Sea Minerals mask. I love this formulation as it feels nice and dries pretty fast. Now coming to the scent, this smells just like a chocolate milkshake. You can't really get any hint of the strawberries though. I like it nonetheless and it is not bothersome.
Irrespective of my earlier reservations, this mask has worked amazingly for my dry/combo skin and I would go as far as saying that this is the best mask I have found for my skin. It is recommended to use twice a week, but I see the difference right after a single facial regime. Though. I wouldn't mind using it every day either.
Price: 290 PKR
Amount: 150ml, 6 fl. oz
Availability: I have spotted Freeman ranges at supermarkets and bought mine at Imtiaz store.
Have you tried any Freeman masks? 🙂 x