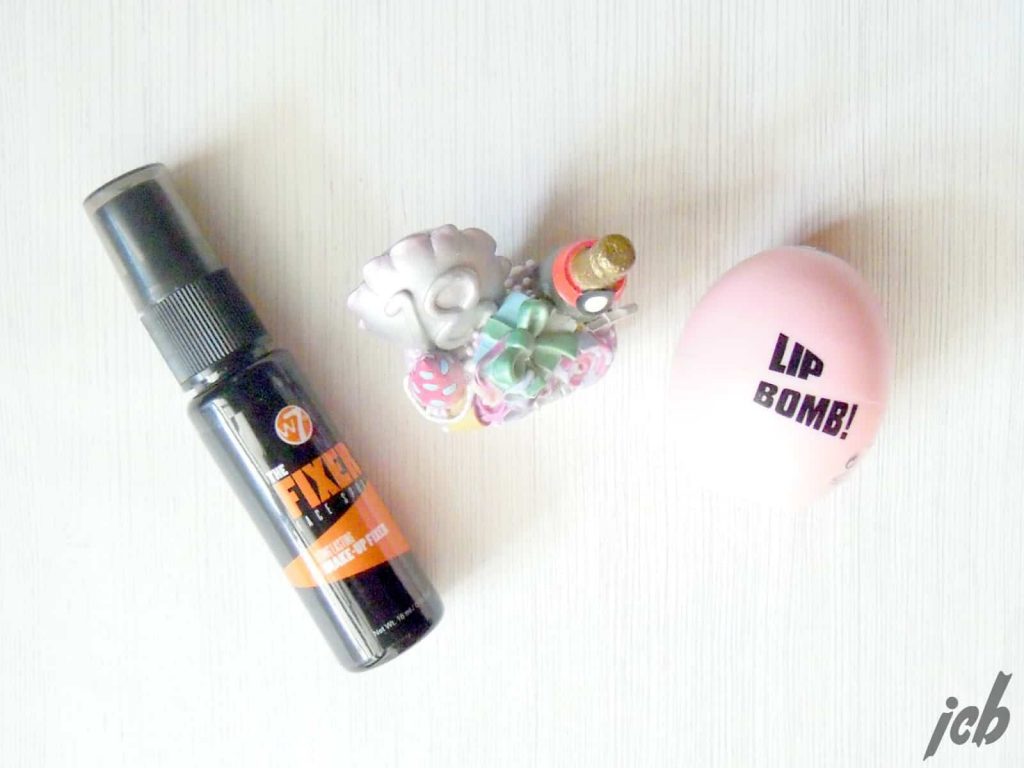 W7 The Fixer Face Spray and Fruity Flavoured Lip Bomb
(PR Sample)*
I keep on finding ways of bringing something innovative to my blog and today's post is a result of that. Now, many a times I get to try out new brands, but if I haven't tried enough products from their range, especially some key ones, I feel doing an impressions post would give you a gist of what I experienced and what to expect. So, I was recently sent these W7 goodies by BeautifiedPk, which is a newly launched online store for makeup. What I really like about it is that you can get hold of UK brands like Sleek, W7, Barry M, Real Techniques etc, which are more difficult to get as compared to American brands. Talking about my PR package, I got W7 Lip Bomb and W7 The Fixer Face Spray, but as you can tell, neither of them belong to the main makeup range of W7, so I can only give you an opinion about what impression the brand has made on me so far. Find that towards the end but first, I will review each for you.

W7 Fruity Flavoured Lip Bomb in Pink Cherry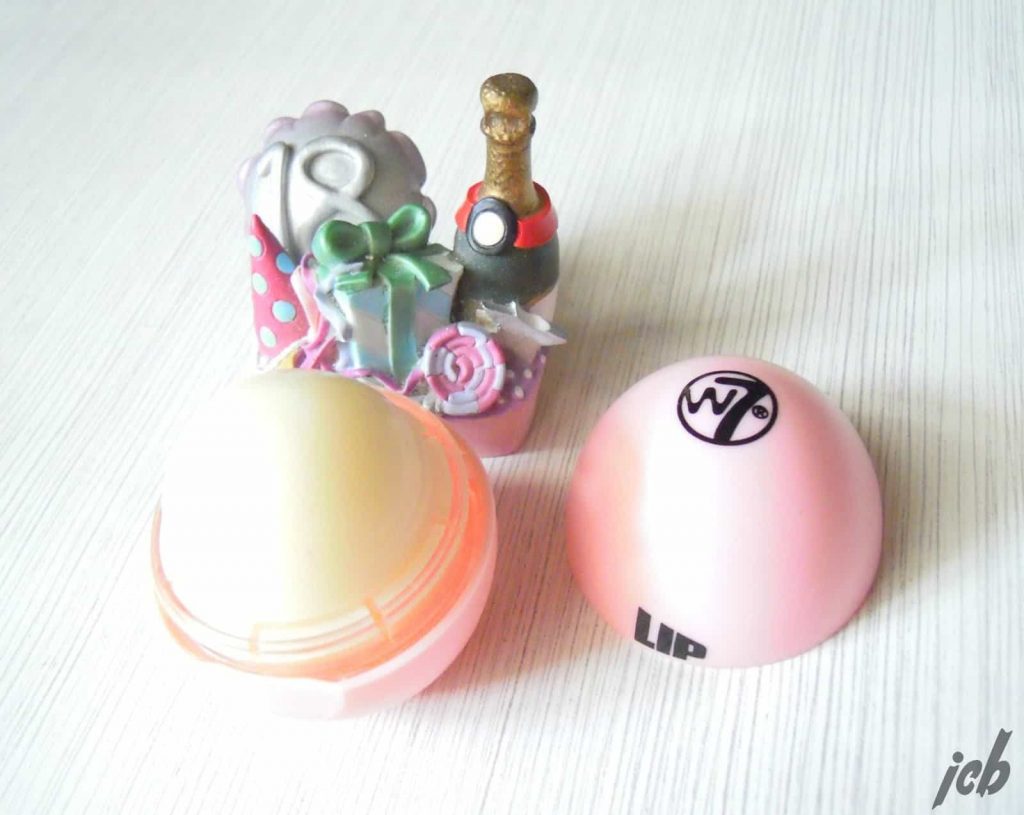 Looking at the egg-shaped packaging, undoubtedly, this reminds us all of the infamous EOS Lip Balms, and therefore I was really intrigued to know how this product will turn out to be as I am not usually keen about knock-offs, but I haven't tried EOS either. Nonetheless, the bomb looks cute and the packaging is quite sturdy with the twist around lid that clicks securely.This balm is available in three flavours which are Pink Cherry, Strawberry and Raspberry though you can't really taste anything once it is on. I am not a fan of cherries and initially the syrupy scent of this lip balm made me sick. Luckily, it is not overpowering and detectable after application so I went ahead incorporating it in my daily routine. I was amazed how lightweight it is and therefore it even replaced my favourite Maybelline Lip Balm which feels slightly heavy for summers. The Lip Bomb, however, is clear, but this also makes it ideal to be worn under lipsticks for moisturization. It keeps my lips hydrated for a good few hours and actually stays rather than disappearing, making my lips soft and supple. Just like the Maybelline one, it also does not make me "crave" for more lip balm and re-application. Now the price might seem hefty to some of you guys but if you look at the amount of product you get, it is totally justified. While the Maybelline Lip Balm costs 350 PKR, you only get 4.4g of the product. Whereas, W7 gives you 12g of product for 650 PK, which is much more than Maybelline. The W7 Lip Bomb was also a part of my Spring Makeup Wardrobe and I really love its non-sticky formula.
W7 The Fixer Face Spray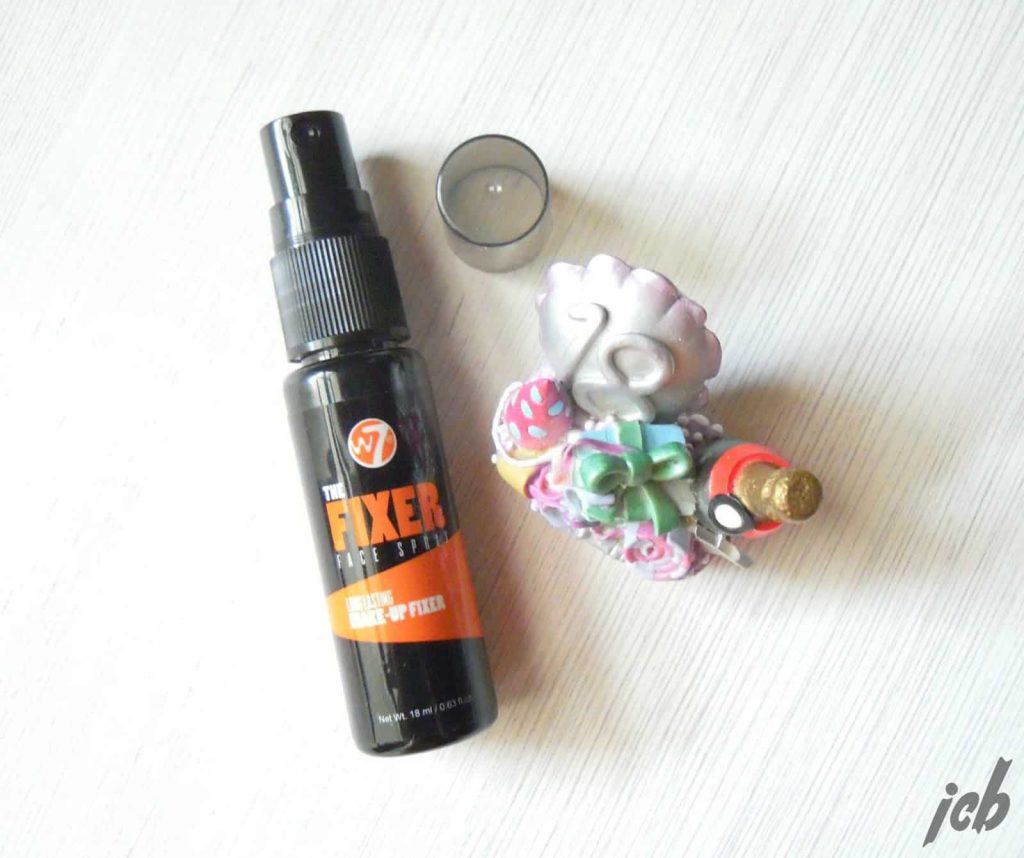 This was the product I was more excited about out of the two as I haven't tried a proper setting spray before and thought it might be really handy for the sweltering summers of Karachi to keep my face feeling fresh and hold my makeup together. The sleek and slim plastic tube of the spray makes it easy to carry on the go without worrying about spillage and the cap also fits snugly. Funnily, I did not like the artificial scent of this product either but I still kept my hopes high. Let's not linger any longer, I felt greatly disappointed from the very first use. It reads on the back, "The Fixer Face Spray sets make-up in place for long lasting wear. It also freshens and hydrates your skin with and invisible film that makes your skin feel comfortable.", and my own experience was completely opposite. Not only it failed to keep my makeup in place but also that film which was supposed to be invisible is quite visible. I have naturally dry combinational skin, but using this spray makes me look greasy and oily rather than dewy if that is what hydration was supposed to mean. If I use this spray without makeup, it is invisible on the skin, but on top of my makeup, it makes it look cakey and smudged. I just can not bring myself to use it any longer over my makeup so I have decided I will keep this refrigerated and carry it with me when I am not wearing makeup to give some hydration to my dry skin in the summers. The Fixer Face Spray costs 675 PKR and you get 18 ml of the product.
From what I have gathered, W7 is a high-street (drugstore) brand that like many such brands takes pride in making dupes. While one product turned out to be a favourite, the other one did not live up to its claims and, therefore, I have mixed feelings about the brand. The range seems like a hit or miss rather than leaning more towards either of the ends.
What do you think about W7?