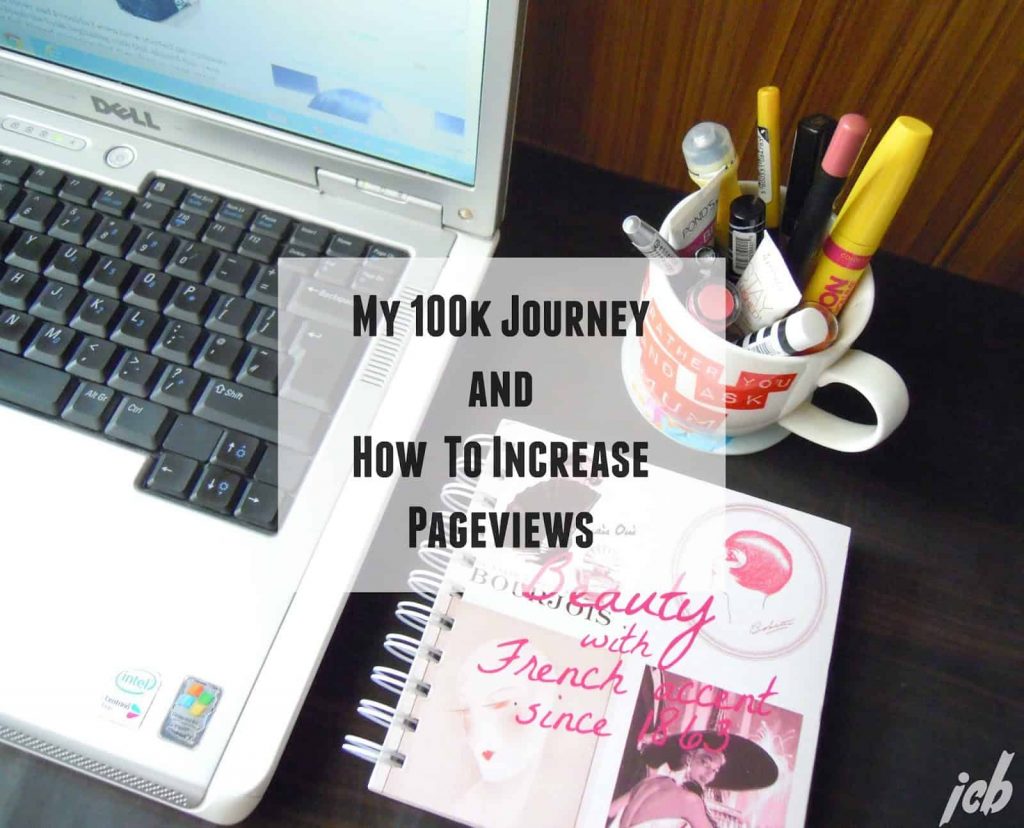 I have mentioned this time and again that I did not start blogging after seeing other people blog. In fact, I had never even consciously read a blog before. I was not prepared since I had no idea what the online world was made of. I blogged because I wanted to write and be maybe even read. Being somebody, who just has one sibling, that too miles apart, and only a handful of people to truly fit in with, I have always found it incredibly difficult to share all of my rants and raves with either of my friends. I am the kind of person who loves a little bit of everything and an online presence before a sea of people, was the only delta to my river of thoughts. The journey for me has been more unforgiving than your average blogger because I had nobody to guide me. It took a lot of trial and error but at the same time I do take pride in learning everything on my own all along the way. My style is not inspired, it is true to who I am. (So modest! -rolls eyes-)

Your turtle of the race, finally reached a 100,000 pageviews after a good two years of blogging, on 28th of March, but not only that, I have also learned how to keep it up and going. Now, if you are somebody, who has struggled as much as I have with numbers, tell you what, get it out of your head! Focus more on how you can make your blog and content look better, add weight to that, build your own personality, and I promise, you will be granted enough opportunities solely based on your talent. I know patience is not everybody's second nature, but this is the first thing you need to learn about blogging. There will be days when you might feel wilted, as many a times even the most experienced ones fail to distinguish the cream from the curd, but you are in this for yourself and you will always be appreciated based on originality even if you are not given everything. In the long run, after a string of dropouts who were just here to pluck the daisies, if you are still in the game, you still have a chance.
I do not want anybody to be as lost as I was, who did not even know for months that a local blogging community even existed. Therefore, I never turn anyone away who asks me for guidance through their own journey. So, in this special post, where you can tell I am opening up far more than usual, here are some tips on how to increase your pageviews as these were the things I had initially missed.
1. Make Friends (tons of them!)
Like I just said I had no idea about Pakistan's blogging communities, but once I discovered them, everything got a lot easier. Of course, when you have people who can relate more to your climatic conditions and things like where you shop, you automatically develop a better audience. At the same time, I have never ignored any of my international friends either and I do get a major chunk of my views from abroad too. I believe in befriending everybody and visiting their blogs, leaving genuine comments, inviting guests over or guest posting oneself is also helpful as you get to exchange audiences.
2. Blog More Often
Blogging only once or twice a week and then waiting for enough views and comments on each post was the biggest mistake I ever made. I even feel embarrassed about it as I type. The increase in my blog traffic was always evident when I could put up more posts and as of late, I mostly hit publish right after I am done with a post, rather than holding it when I know I can churn out more. I would not say that blogging less often was always on purpose, in fact usually I am so occupied with other work that I could only write two to three posts together and then schedule them for weeks to come. Even with my current schedule, it is not unchallenging, but I have just learned to cope up. I still remember, when university started, I took a break from blogging months before my finals and gradually learned how to manage and juggle with both more effectively.
You might laugh at me, but I am so low on sleep, and here I am with a throbbing head, typing this post because that is how committed I feel. Obviously, I would not advise any of you to let anything affect your health.
3. Set Up Your Social Media
Social media is the actual driver. Rid your mind of thoughts like 'it is unnecessary at this stage'. That is the most negative way to go about it. You need to be on each and every platform from the day you begin. Social media is important because it is quicker in every way. For a long time, I kept putting the idea of making my blog's Facebook page on the back burner and trust me, I regret a wee bit now. Not only does it bring me heaps of new viewers but also a lot of my non-blogger readers do not have a Gmail or a Bloglovin' account to follow my blog and Facebook, being the most popular social medium locally, keeps them updated on what has been going on here lately. In addition to Facebook, I find Twitter to be my second popular social medium in terms of traffic. Now this is one mistake that not I, but local bloggers make. If you want to connect with an international audience, you must own a Twitter account, the sooner the better. It is a great way to even chat with everybody else on a more personal level as opposed to a Facebook page. Other key social media platforms include Instagram and Pinterest. In short, get out there!
Hoping you had a good read today. I have been pushing myself a lot lately, I'm happy to see the results, but it still is nothing compared to what the world has already achieved. With such a fast pacing life, everything turns to sand as soon as it is built. The world is constantly moving and I need to too. I'm not too happy with my photographs either and I am well aware of my flaws. It is hard to catch the sun and work with indoor lighting. That is no excuse though. Posting often should not cut down my quality and I need to be more thoughtful but only 24 hours a day are insufficient to make it all work the way I want, bearing in mind I'm not a full-time blogger, rather a student blogger with a tough major that already requires me to focus on both medical and engineering and it is not even remotely related to the genres of my blog. I know this post is not the most modest sounding one, but if I do not tell myself to slow down and accept my work, I would soon turn into a maniac running down the street, pulling my hair in frustration.
Thank you, everybody, who gives my blog their precious time, reads or just scrolls through the photos and yet appreciate, even when I am not at my best. You mean a lot to me and if you need me, I am right here.
p.s: It is the last day to enter my Medium Ad. Space Giveaway!
Share with me why you return to my blog! 🙂