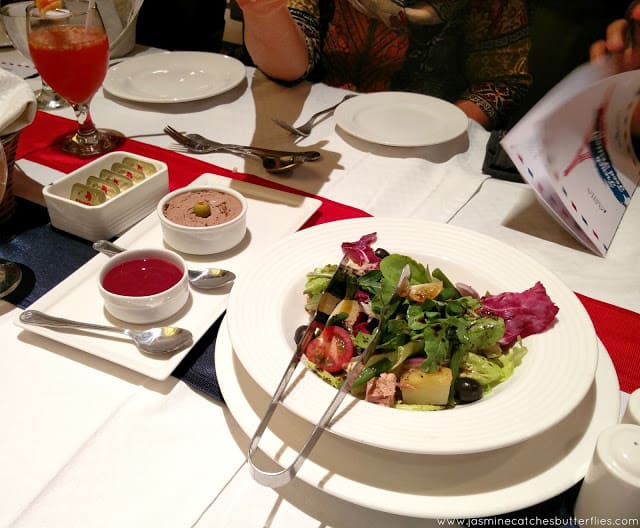 Liver Pate with Raspberry Coulis // Nicoise Salad
Bastille Day or the French National day is celebrated on 14th of July and in its honour this time around Asia Live Restaurant at Avari Towers has dedicated two whole weeks of serving authentic French food. Apart from seeing glimpses of French cuisine in Masterchef Austrailia over the years, this was my first time ever to actually experience it in reality along with the Karachi bloggers bunch on 19th of July. So, we had an adventerous evening in terms of food, as we chatted with our hosts which included the French Manager at the restaurant who has enthusiastically brought South French flavours to Karachi.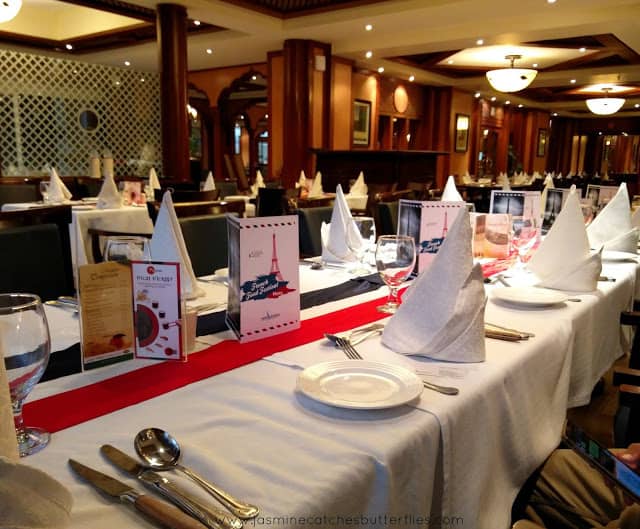 French Food Festival at Asia Live, Avari Towers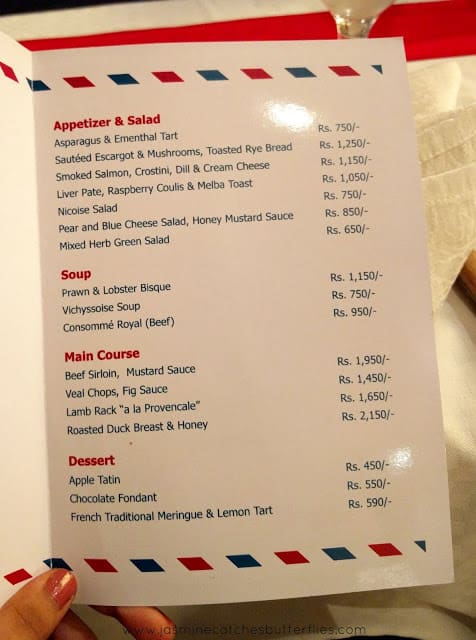 Menu of French Food Festival at Asia Live, Avari Towers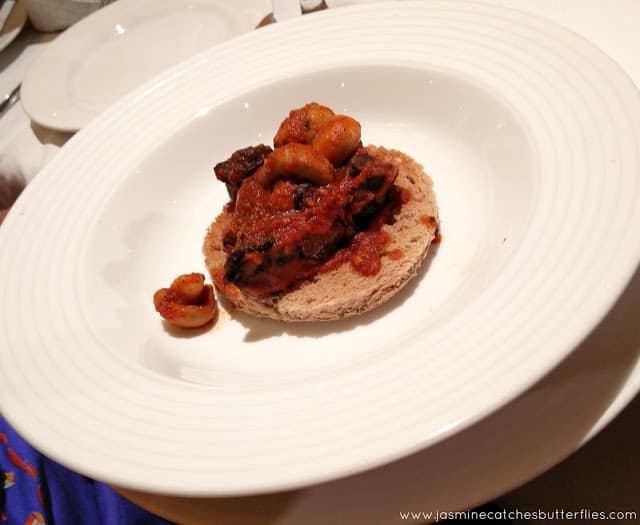 Sauteed Escargot & Mushrooms with Toasted Rye Bread
First up we were served a summery fruit punch, followed by appetisers where a light hearted dare game began. I am not comfortable with eating a new variety of meat if I have not had it as a child. However, I am always up for foodventures, so as we were served Sauteed Escargot & Mushrooms with Toasted Rye Bread, how could I have let the opportunity of trying snails for meal pass? I was pleasantly surprised by the flavours as the sauce covering this dish was delicious and if I hadn't been told that I was eating snails, I wouldn't have been able to guess. You definitely need to give this a go before the French Food Festival ends. The manager did tell us that we just have to get past the image of an actual snail to actually appreciate the dish and I second him on that.
Apart from this, we had Nicoise Salad, as an appetiser, which was very light and fresh and Liver Pate with Raspberry Coulis and Melba Toast. Again, I am not a fan of liver but the fruity twist of the kind is a combination that is not seen in Pakistani cuisine so this was one of my favourites for the night.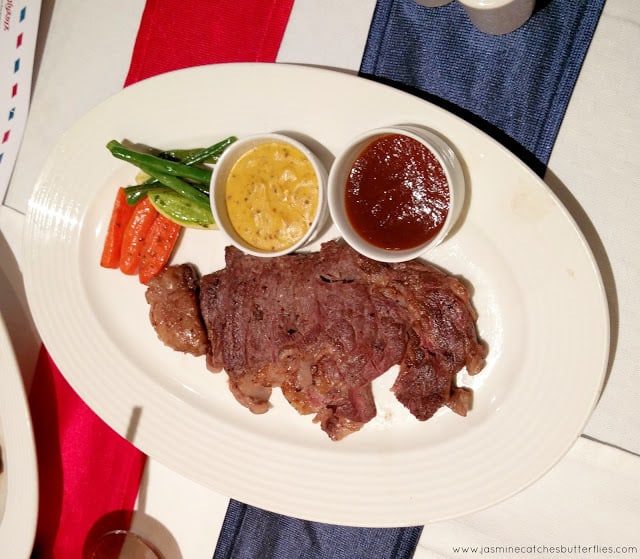 Beef Sirloin with Mustard Sauce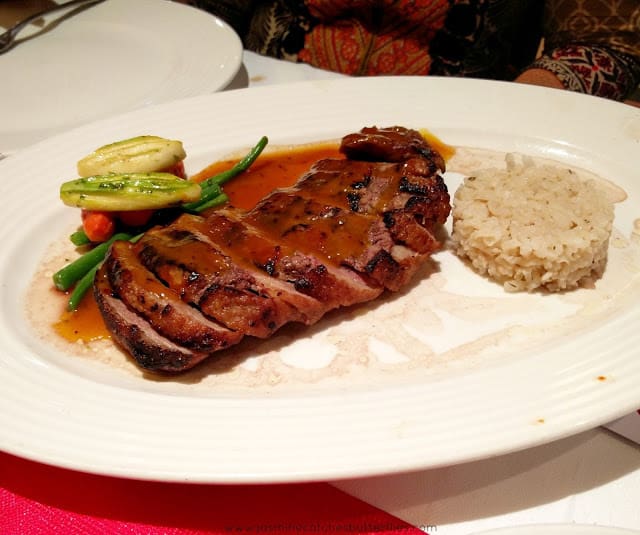 Roasted Duck Breast and Honey
Following the appetisers, we had the chance of trying Vichyssoise Soup, which is a potato and leek soup served cold. It is quite creamy and yummy and I never expected a soup to be served cold, but it would have been so much heavier if it were served hot. Also, we got to try the Prawn and Lobster Bisque which I can vouch would be a seafood lover's heaven. The flavour was well balanced and I enjoyed the small chunks of prawn and lobster in it.
For the main course, we were served Beef Sirloin with Mustard Sauce, Roasted Duck Breast and Honey, and Lamb Rack 'a la Provencale'. The beef and lamb were two safe options and both of them tasted really nice, drenched in French flavours. However, duck for me was a first too and I wouldn't say I am a fan but everybody else liked it the best out of everything we had that night.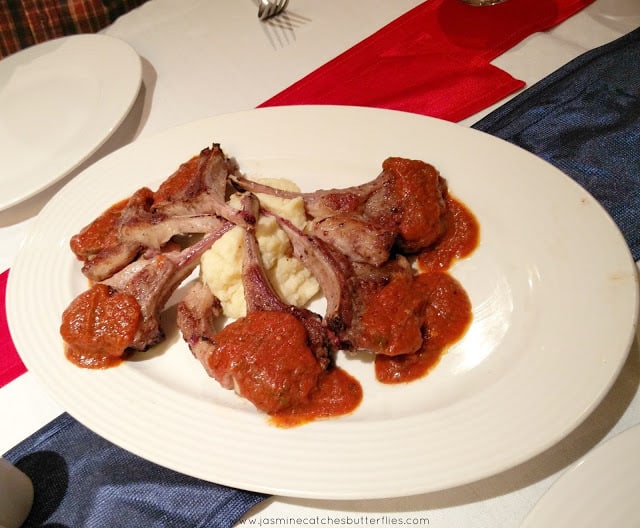 Lamb Rack 'a la Provencale'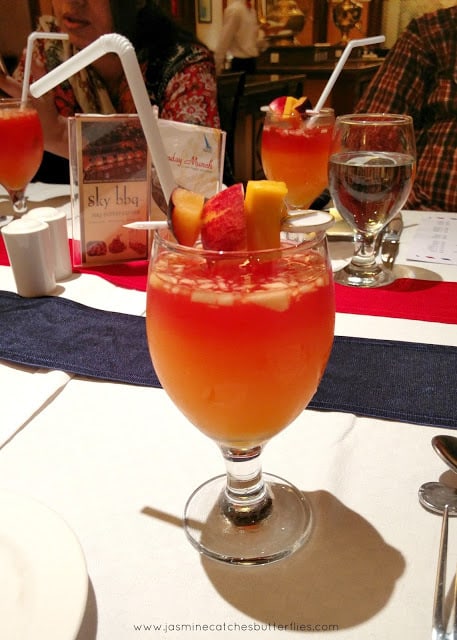 Fruit Punch (Plum, Apple and Mango)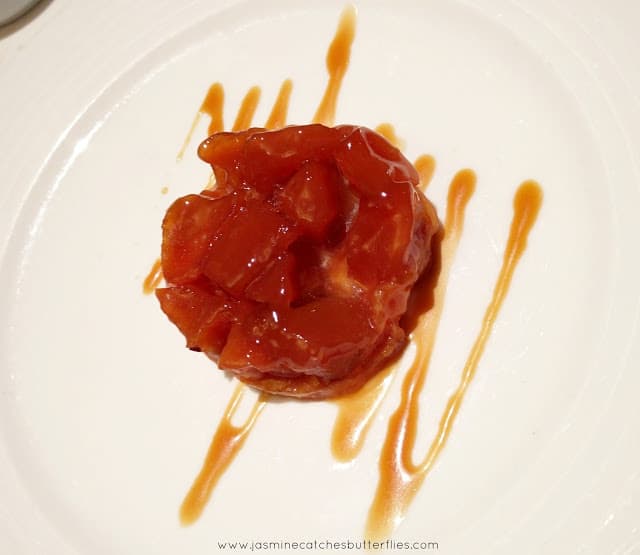 Apple Tatin
Onto my favourite bit, we finally had a round of desserts. The first plate that I tried was of Apple Tatin which is an upside down pastry and if you like bitterness in your dessert, this is for you as the caramelised apples and orange zest strongly strike the palate.
Last but certainly not the least, the Chocolate Fondant, which was a molten lava cake served with vanilla ice cream, was the trophy winner for me. This is the finest lava cake that I have ever tried and I have thought about it every single day since then.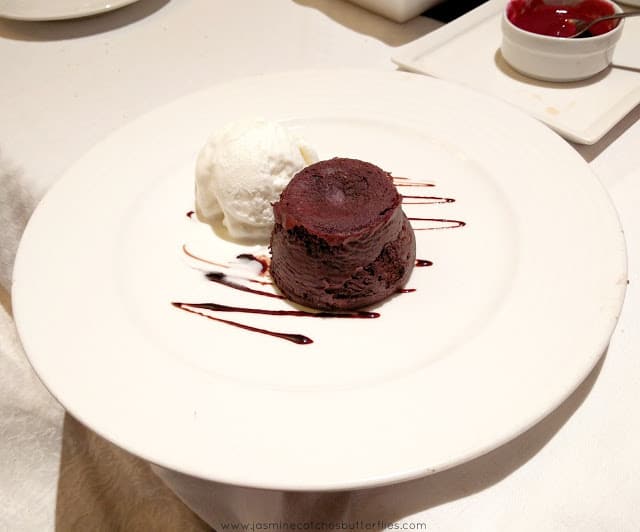 I personally found the experience worthwhile and if you are looking forward to trying something French then this festival is a great opportunity to avail. It ends on 30th July and you should not miss out. The menu is a la carte so you can order whatever you fancy and you get a good sized portion for the pricing so it definitely is a good value for money.

Follow
(function(d, s, id) {var js, fjs = d.getElementsByTagName(s)[0];if (d.getElementById(id)) return;js = d.createElement(s);js.id = id;js.src = "https://widget.bloglovin.com/assets/widget/loader.js";fjs.parentNode.insertBefore(js, fjs);}(document, "script", "bloglovin-sdk"))