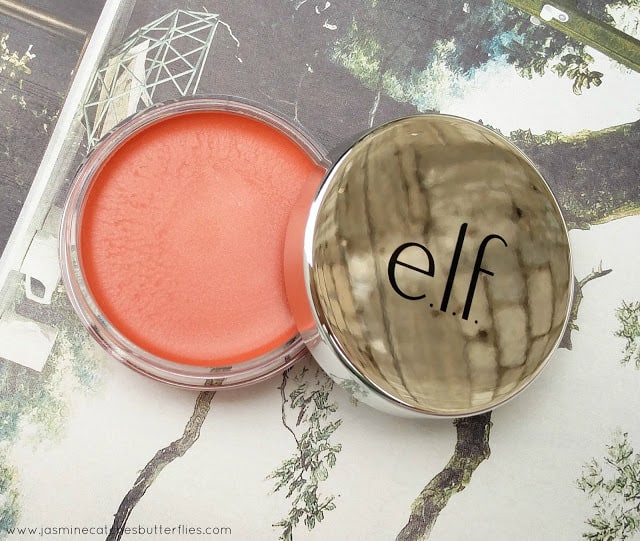 ELF  Peach Perfection Beautifully Bare Blush
PR Samples*
As a starter, ELF was one of those super affordable yet popular brands that made my eyes glisten. However, I never really got around getting anything from the brand all this while and that was mainly due to lack of availability. Now, ELF has finally made its way to Pakistan and you can now treat yourself at www.elfcosmetics.pk. Luckily I was sent a care package containing some of their adorable goodies. So naturally, I was quite excited and even though I haven't been able to use all the things properly as they have just launched, I still want to share my first impressions with you guys.
In my package, I got four makeup products and their shades are pretty basic on the whole, at least for warmer skin tones, which means they can be easily incorporated in my everyday makeup routine.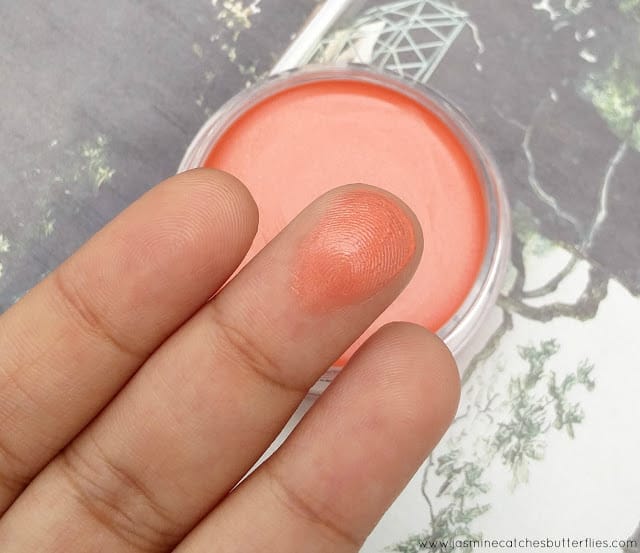 ELF  Peach Perfection Beautifully Bare Blush
1. ELF Beautifully Bare Blush – Peach Perfection
Let's begin with the best, Peach Perfection is a gorgeous orange cream blush and it stole my heart because not only it is summery but also it blends so effortlessly. The pigmentation is on point, it gives such a pretty summer glow and the product itself is lightweight. Furthermore, the blush is infused with Vitamin E and Argan Oil so it will keep your skin nourished.
One thing that I love about such cream blushes is that they can be switched up as lip shades too. This particular shade appears nude on my lips but I do have a look in mind to make it work so watch out for that. ELF Beautifully Bare Blush also comes in another shade called Rose Royalty.
Quantity: 10 g
Price: 850 PKR / $4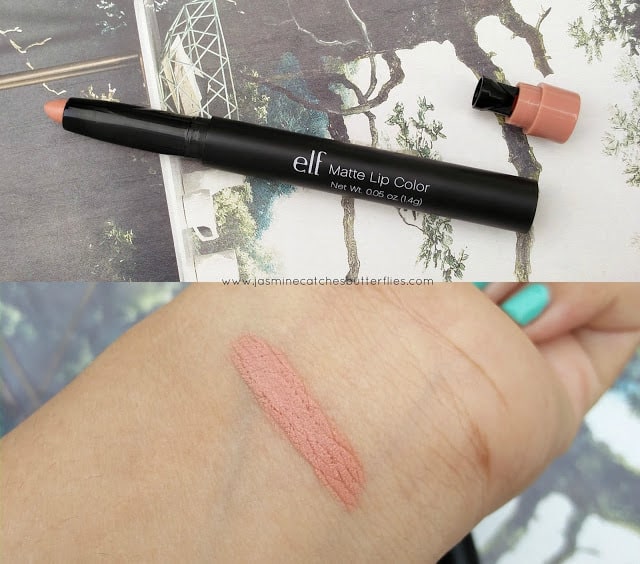 ELF Nearly Nude Matte Lip Color
2. ELF Matte Lip Color – Nearly Nude
It is no secret that I have been obsessed with lipsticks lately and if it reads 'matte' then there is nothing more I ask for. I am pleased with the convenient packaging of ELF Matte Lip Color as it is a twist-up jumbo pencil. The formula feels nice and aptly creamy for a matte lipstick so it would not dry your lips out and this too is infused with vitamins.
The brand says that this product does not require sharpening but they still have included a cute little sharpener at the bottom for just in case. The Matte Lip Color comes in 17 shades but only a few are available in Pakistan right now. Nearly Nude is a bit too light for me but I am thinking of getting other ones as I really like the formula.
Now, I am not sure why Nearly Nude is priced slightly higher than Rich Red on ELF Pakistan website because I don't see any such difference on their international website. Anyways, you can get a bundle of four shades in the Mad For Matte Set for just 1990 PKR which I think is a sweet deal.
Quantity: 1.4 g
Price: 699 PKR / $3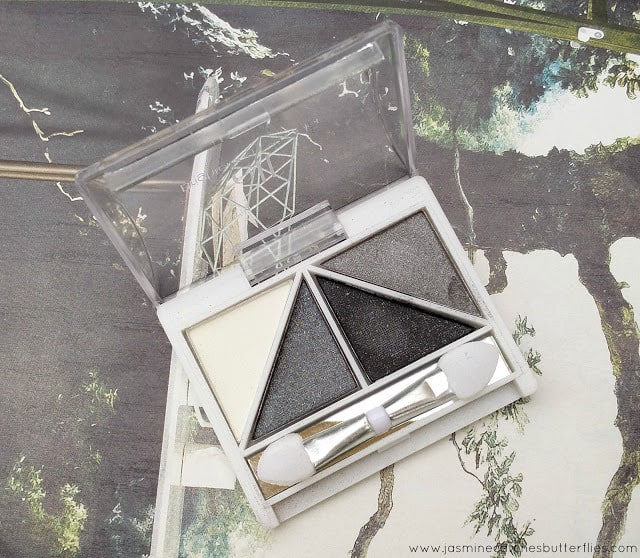 ELF Drama Brightening Eye Color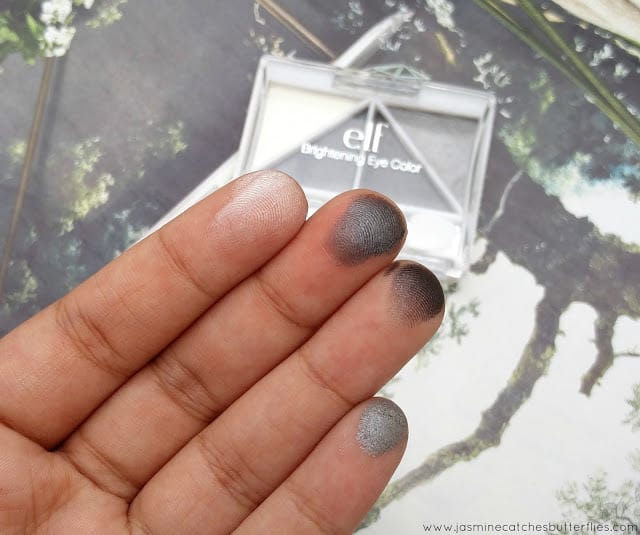 ELF Drama Brightening Eye Color Swatches
3. ELF Brightening Eye Color – Drama 
Eyeshadow quads are so handy, especially for travelling and touch-ups. ELF Brightening Eye Color comes in 3 shades and Drama has a mix of white, grey and black for achieving a cool-toned smokey eye look. The white shade seems matte while the rest are shimmery. The pigmentation varies a lot in this little palette as I find the greys buttery soft and pigmented while the black and white appear chalky.
The packaging is also not as sturdy as the other products that I was sent and the light grey, which also happens to be the softest shade, had a little nick already. Nonetheless, the actual worth of the quad is only $1 so that is acceptable.
Quantity: 2.5 g
Price: 450 PKR / $1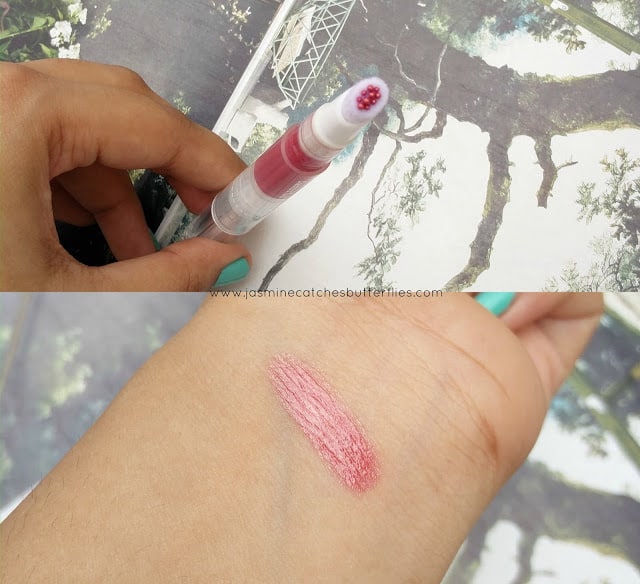 ELF Pink Lemonade Luscious Liquid Lipstick
4. ELF Luscious Liquid Lipstick – Pink Lemonade
Liquid lipsticks are all the rage these days but this particular one is not the usual liquid to matte kind, instead, it is more of a gloss. ELF Luscious Liquid Lipstick is available in 7 shades and Pink Lemonade is a deep pink which just looks like a transparent gloss on my lips. I personally do not wear glosses anymore so this is something that I feel my younger cousins would like.
Quantity: 1.5 g
Price: 325 PKR / $1
It is great to see more and more international brands being officially launched in Pakistan as this gives makeup lovers an easy access and also cuts down the waiting period. Overall, I am impressed with the quality of ELF cosmetics but I just wish the local prices were more comparable to the actual prices. All these products do not have a noticeable scent so if that is one of your concerns while buying makeup, there is nothing to worry about.
Lastly, I would just like to add as constructive feedback that the website needs to be tweaked a little for easier navigation as I had to search for shades through categories and still could not find Drama eyeshadow quad listed.