For most people, hand creams have been nothing more than a stocking filler or one of the frivolous things you find in a random gift set given to you by an acquaintance, maybe even just a dose of luxury that you never really reach for. I mean most people do not even use body lotions regularly so hand creams are definitely not on anyone's priority list when it comes to self-care. However, the damn pandemic that we are going through has forced us to make some big changes so even though this might seem like something trivial, you need to keep your hands moisturized more than ever now, and here's why!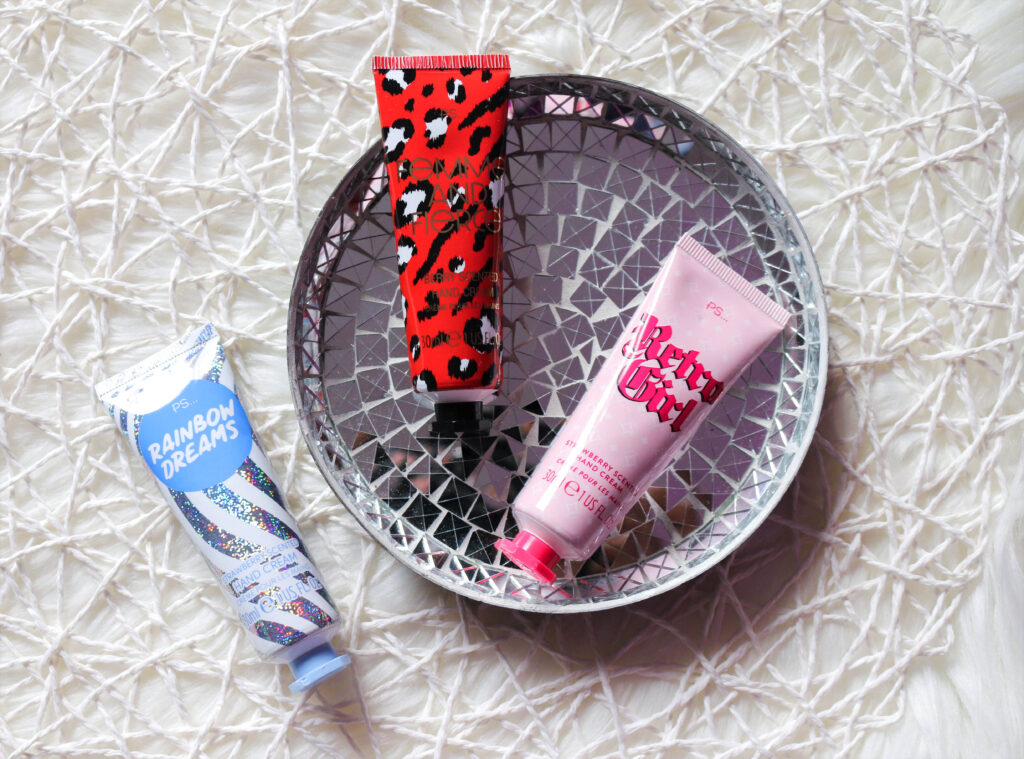 Our hands are constantly exposed to the wear and tear caused by everyday tasks and it is a fact that your hands can give away your age. Not that there's anything wrong with it, but wouldn't it be nice if you can do something to prevent premature aging and preserve their youthful look by only doing the bare minimum?
Like I said since most people are not used to keeping their hands moisturized anyway, all that ethanol-laden hand sanitizer that we have been using for nearly a year now is just accelerating skin damage. Even though it is effective against germs when you are out and about, in no time, your skin would start looking like a shriveled raisin. So you need to start taking better care and for that, all you have to do is to use a hand cream right after you clean your hands with a hand sanitizer.
Alcohol is volatile and is therefore known for drying skin out. As somebody who has dry/combination skin, I learned my lesson the hard way. I now avoid skincare products containing alcohol like a plague, but of course, there is no escaping hand sanitizer at this point in time and therefore I always keep a hand cream in my bag. Or else, not only my hands start looking wrinkled and dull, but also eczema rashes rush to haunt me.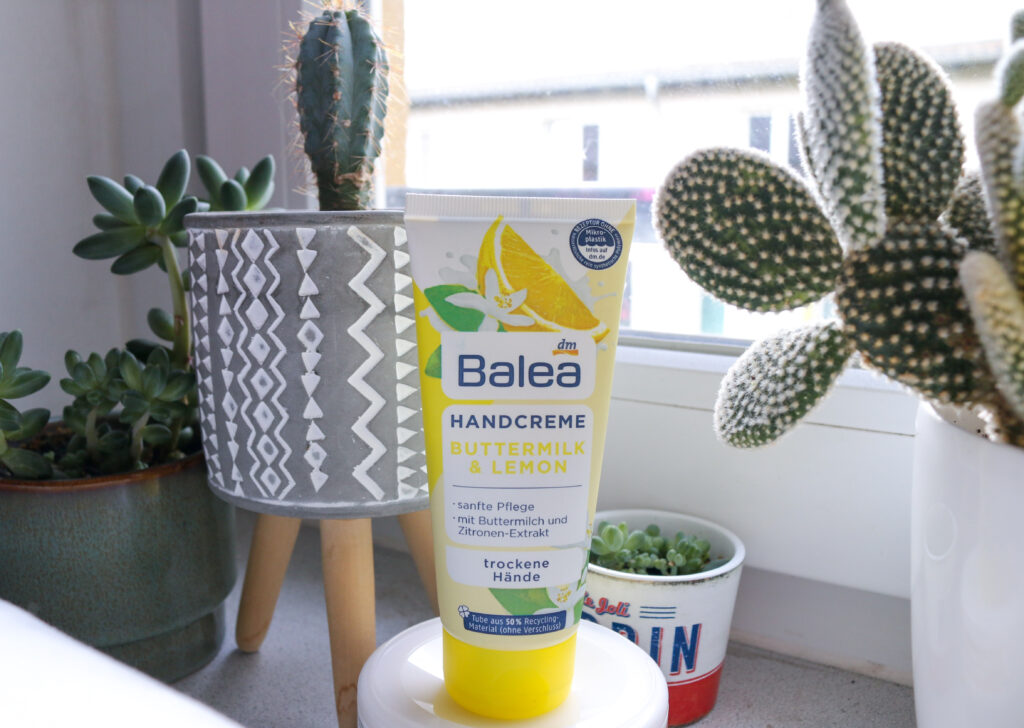 Maybe you are still wondering if hand cream is a must-have or you can get away with just any moisturizing lotion. While I would say, anything helps, hand creams are formulated in a way that they have a slightly richer consistency than ordinary lotions. They do not have to feel greasy and unpleasant but they still need to be thick enough to nourish your skin and work their magic while you continue to engage in mundane tasks.
A lot of fancy brands to luxurious hand creams and there are thousands of options to choose from but my pandemic picks are these €1 Primark PS… Hand Creams. Even though I thought a 30ml tube would finish in just a blink of an eye, I could not have been more wrong since a little goes a long way! I would admit that I am quite picky when it comes to hand creams since I do not like something that has an overpowering scent. In the past, I very enthusiastically got my mitts on the Balea Buttermilk and Lemon Handcreme but only after trying it out at home I realized that the sickly sweet scent was just not right for me.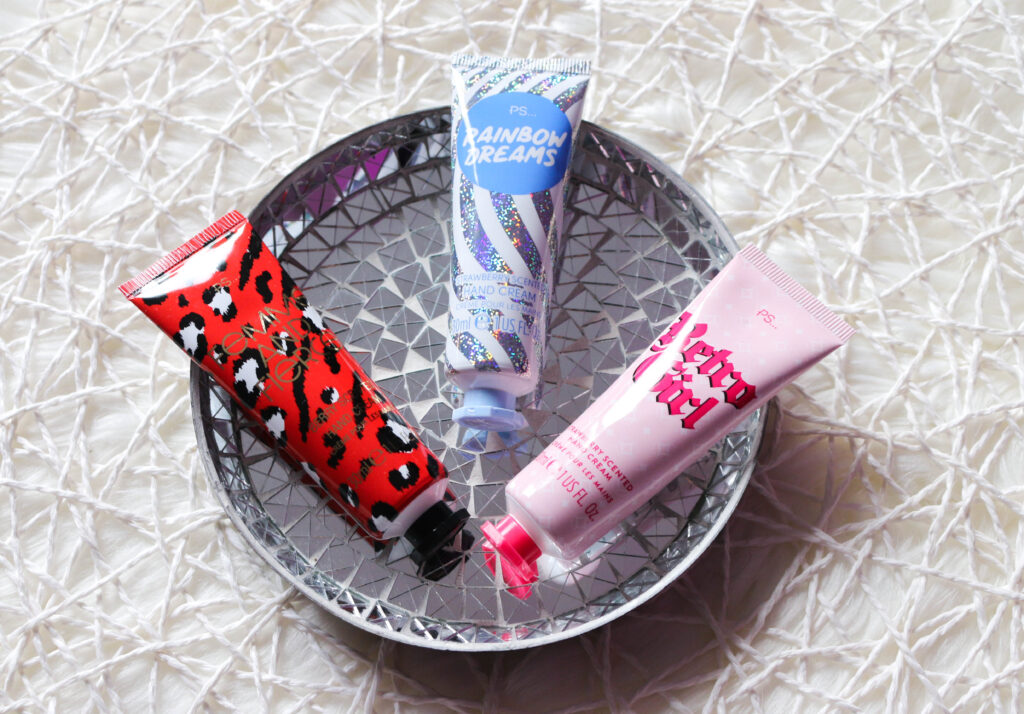 So when I got these Primark Hand Creams, I also did not know what to expect as products that do not have in-store testers are always a gamble but I am happy that these only have a faint strawberry scent that I do not mind. Though I was hoping that all of them would smell different, the Primark PS Femme and Fierce, PS Retro Girl, and PS Rainbow Dreams hand creams share the same strawberry scent.
Anyways, I not only love the girly adorable packaging of these Primark hand creams but also their consistency. These hand creams are rich yet smooth and get absorbed fairly quickly! There is nothing not to love.