Catrice is one of my favourite drugstore brands since it offers good quality at an affordable price. If you have been following my blog for quite some time, you must be aware that I was a huge sucker for Catrice gel eyeliner. I have tried a few different products from the brand since then, however, last year I was on a hunt for the perfect deep purple lipstick for brown skin tone. That is when I stumbled upon this gorgeous deep berry shade called 080 Reckless Love from Catrice.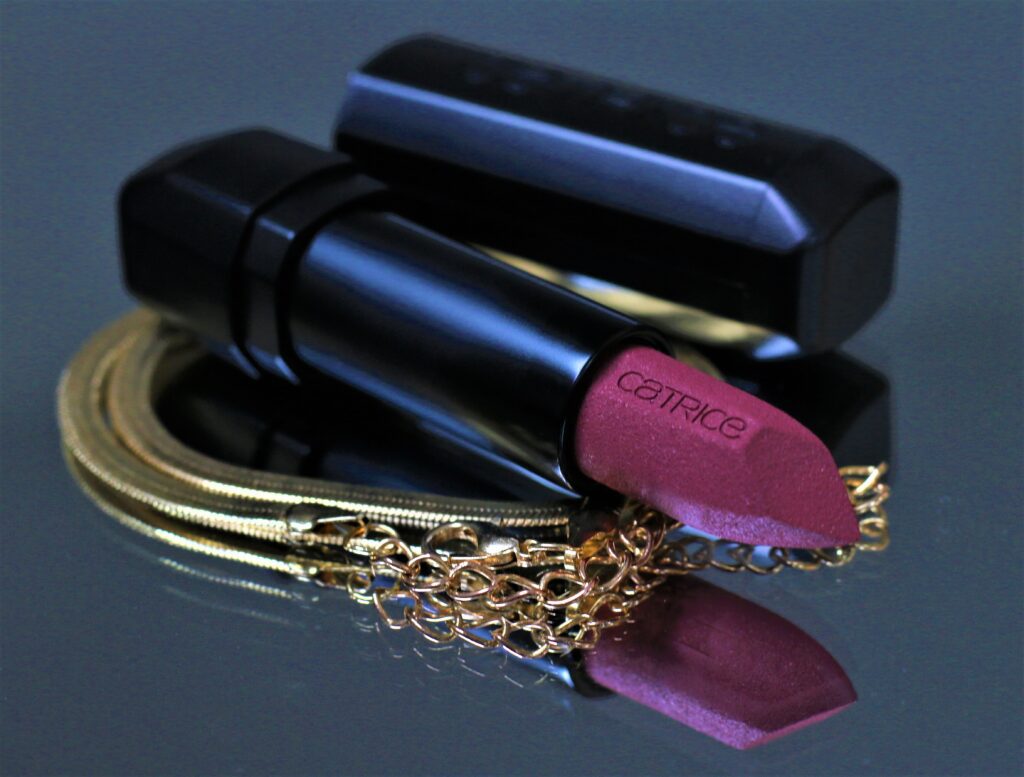 It comes in a sleek black sturdy plastic component with a snug cap. The packaging looks elegant and is travel friendly. You can see the shade of the lipstick mentioned at the bottom of the component. I also like the shape of the lipstick itself and how Catrice is beautifully engraved on the product. This range of Catrice lipsticks contains glycerin, olive oil, avocado oil and coconut oil extracts and therefore it is quite moisturising on the lips. It has a demi-matt formula which makes it ideal for a comfortable wear with minimum transfer. The lipstick glides on the lips easily and gives a soft matte finish. Given the formula, it lasts a decent amount of time. Of course, the product moves and lightens upon eating and drinking but I still like this lipstick for everyday wear. I would not say that this is the most opaque lipstick ever but it is certainly buildable.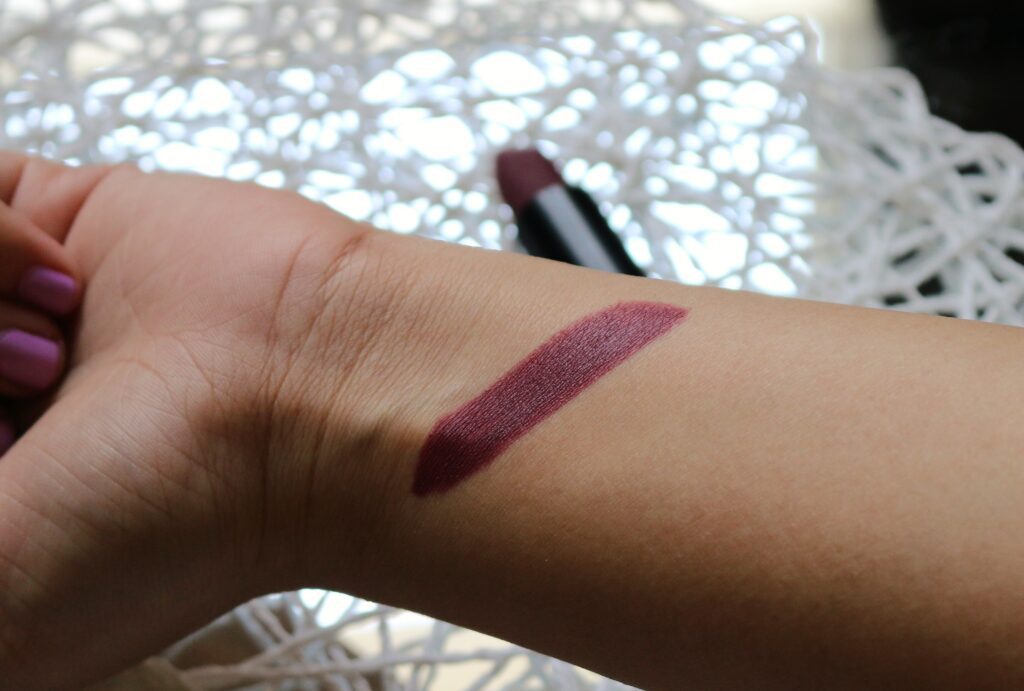 Catrice Demi-Matt lipsticks are also free from added fragrances and are vegan-friendly. I personally did not notice the scent of this lipstick until I took a closer whiff and even then to me it smells just like natural oils, and nothing overpowering or bad. I love this soft and powdery-looking shade of deep purple as it is unique in my collection and complements my tan skin tone quite well.
This Catrice lipstick can cost you anywhere between 3-4€, depending on where you purchase it from. Given the quality and formula, I believe it is a decent price for 4g of product! Now you tell me, what do you think of this shade?