As a fragrance enthusiast, I am always on the lookout for a good scent to keep me and everyone around me in a pleasant mood throughout the day. I have always gravitated towards Axe body sprays since their range is right up my alley. Albeit, I prefer perfumes and roll-on deodorants over body sprays, a light spritz is all one needs to freshen things up in between workout sessions or a long day around town.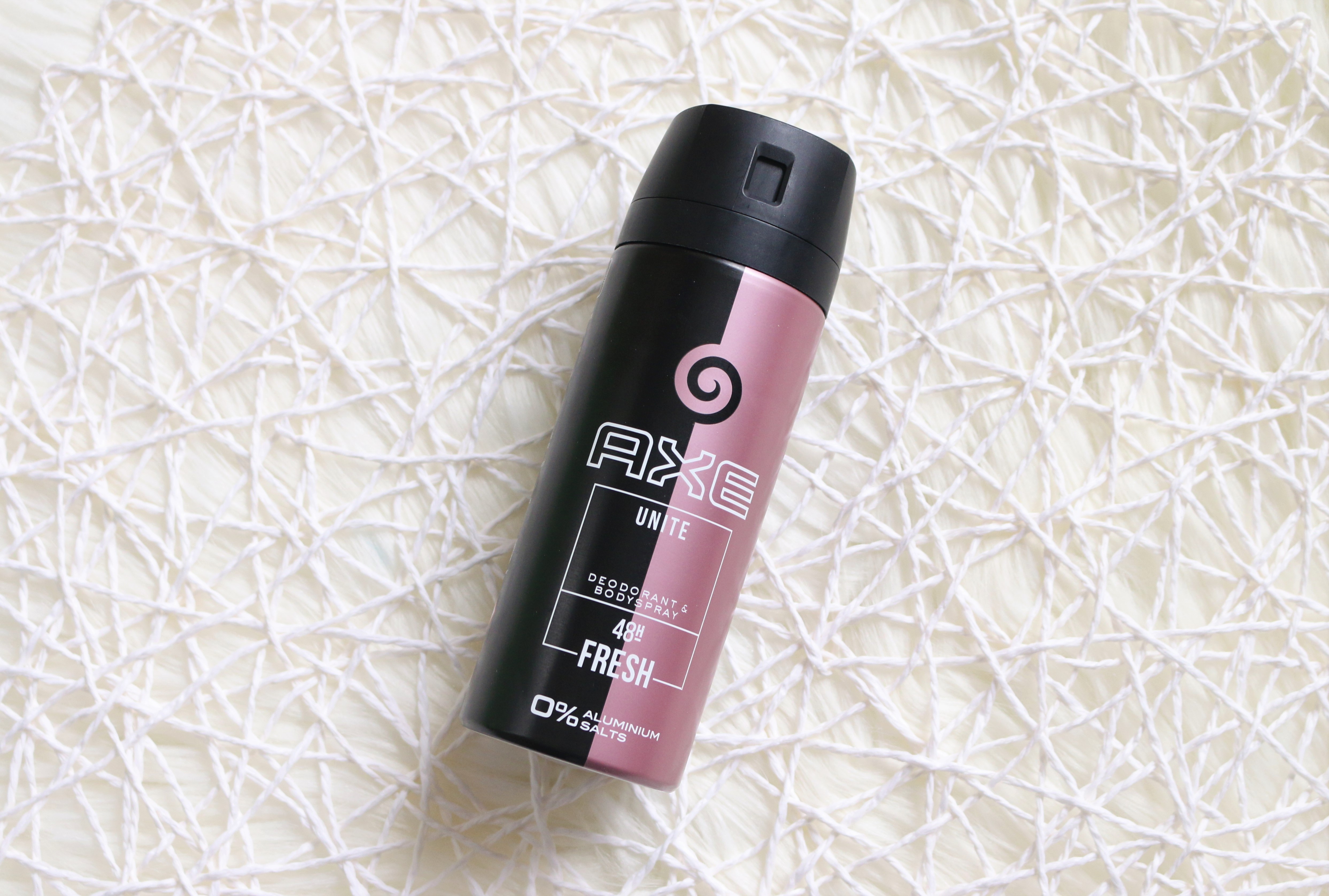 While I love men's perfume, I am not someone who usually likes wearing them myself, so I was intrigued to try the Axe Unite 48h Fresh Deodorant and Body Spray since it is a unisex fragrance. Unfortunately, I am unable to find much info online about the notes of this body spray, I can tell you that I definitely smell hints of a woody scent like sandalwood and perhaps a little bit of citrus. So I believe such notes make up a good well-balanced scent which can be worn by anyone.
Aluminium salts are commonly used in most deodorants as an active ingredient for antiperspirants. However, this Axe Unite body spray is absolutely free of aluminium salts which means it is suitable for people with sensitive skin. I personally do not use such body sprays deodorants directly on my skin as they still contain a high quantity of denatured alcohol, usually listed as alcohol denat. in ingredients since I have eczema-prone skin and it can cause excessive drying. So I cannot really confirm if the freshness of this Axe deo lasts 48 hours as per their claim and as mentioned earlier, I only spray a couple of spritzes every few hours over my clothes to stay fresh on hectic days.
Even though I would say that the Axe Unite fragrance fades away throughout the day, it would still prevent you from stinking and you can safely raise your arms and spread them wide for a hug.
I got my hands on this Axe Unite body spray at dm drogerie markt here in Germany for €2.45.
If you are looking for more deo / body spray suggestions, check out my BEST OF DOVE BODY SPRAYS FOR EVERYDAY WEAR post!