A few weeks back, I posted on my Instagram stories while I was getting the Uberliss Bond Treatment and since then I have had heaps of questions regarding what exactly it is, how has been my own experience and how does my hair feel now. So, let me walk you through all of it.
---
What is Uberliss Bond Treatment?
To put it simply, Uberliss Bond Treatment is just a hair treatment for damaged, dry and dull hair. It basically strengthens your hair, improves overall smoothness by reducing frizz. However, it is not to be mistaken for the likes of Keratin Treatment or Rebonding, which are hair relaxing treatments.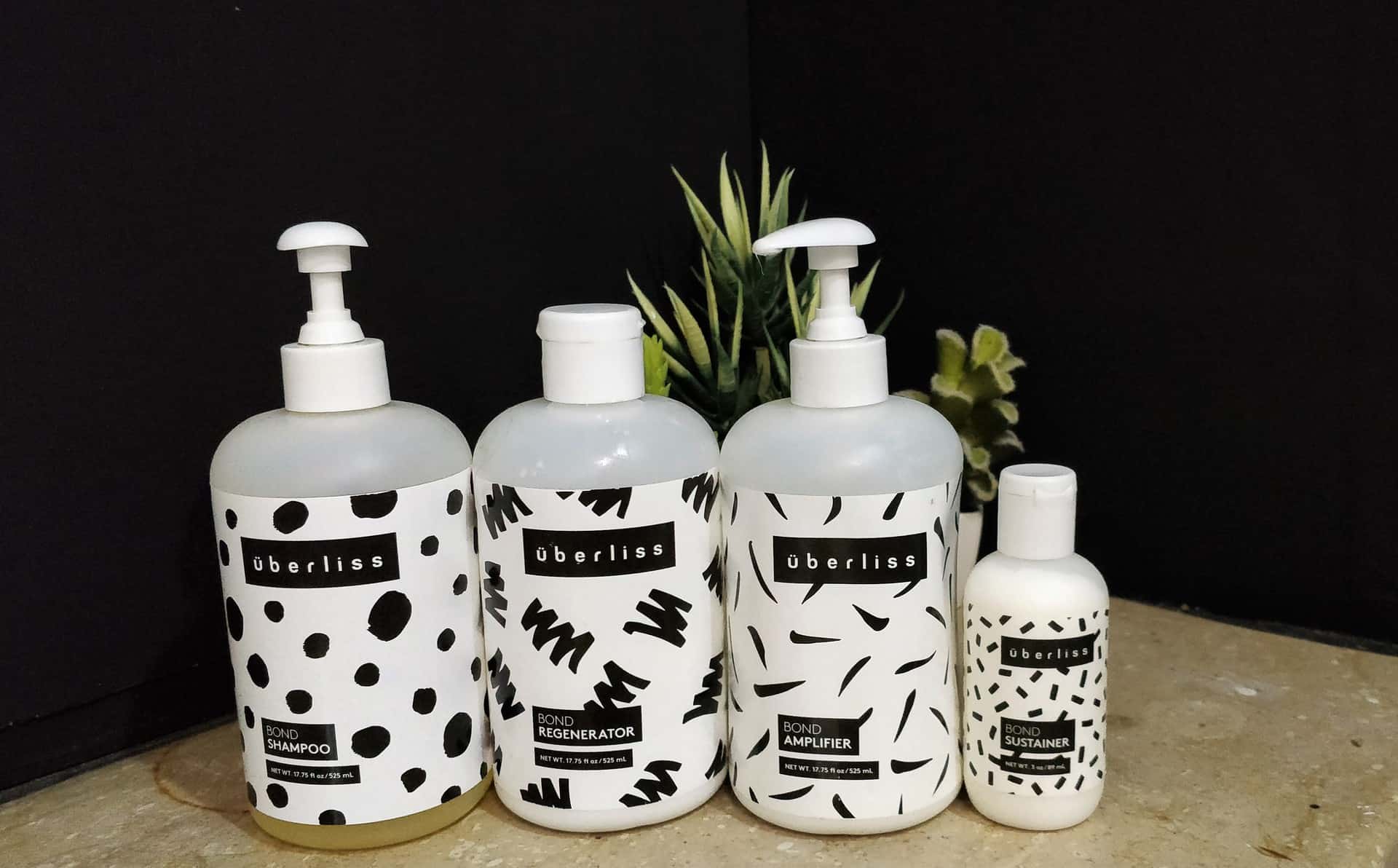 The Uberliss Bond Treatment would not drastically change the texture of your hair, that is, it will not make your hair any straighter. Instead, all it does is to improve hair elasticity, fill in the pores in your hair, which are usually caused by excessive bleaching and hair dyeing, and this treatment also ensures better color retention. The end result is softer, healthier feeling, and more manageable hair.
Who Can Get Uberliss Bond Treatment?
Well, it is usually recommended for people who have color treated hair that has gotten extremely damaged, rough and straw-like over time. However, since it is a gentle treatment, anyone who feels that their hair has become a little rough and frizzy can get it. Do note that multiple sittings might be required depending on how damaged the hair is.
What is My Hair Type?
So, my own hair is not color treated and it is naturally fine and straight. However, it tends to get wavy due to humidity in Karachi and due to all the heat and lack of nutrition, my hair had started feeling a bit dry at the ends. Therefore, I opted to go for this treatment. Nonetheless, I was told that my hair is not really damaged so I did not need too much of the product or another visit.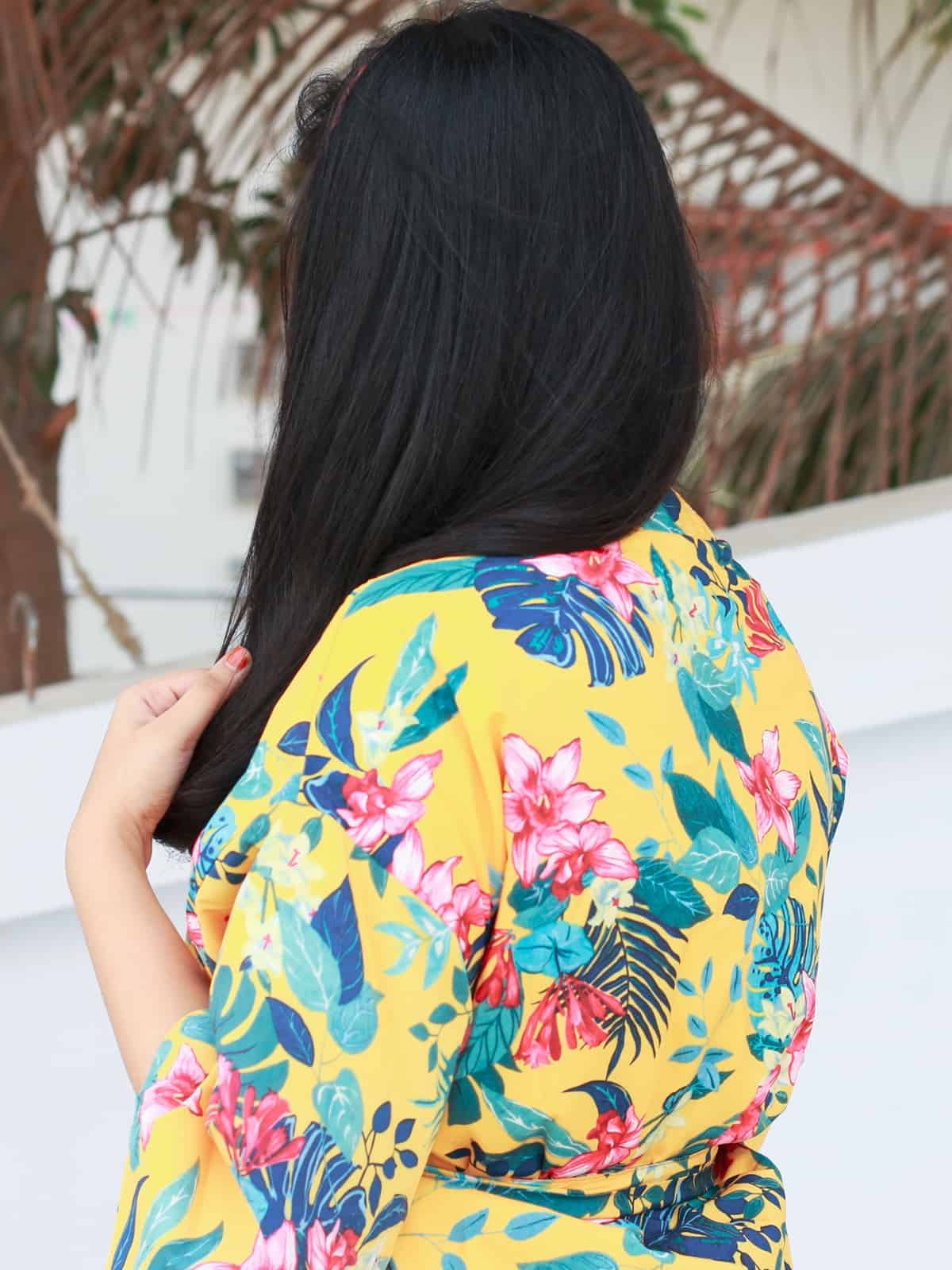 Products and Procedure of Uberliss Bond Treatment
The products used for Uberliss Bond Treatment are:
Uberliss Bond Shampoo
Uberliss Bond Regenerator
Uberliss Bond Amplifier
So first my hair was thoroughly washed using the Uberliss Bond Shampoo, which was then followed by an application of Uberliss Bond Regenerator. The name is pretty self-explanatory but this product just reduces porosity by filling in the gaps within the hair fiber. This product was left on my hair for about 15 minutes, though the duration usually depends on how damaged the hair is. Then my hair was rinsed with just water and finally, Uberliss Bond Amplifier was applied on my hair. This just further strengthens the hair and improves its tensile strength. This was left on my hair for about 20 minutes and some heat was given to my hair in between. Then it was also rinsed off with just water.
So the entire process took about just 45 minutes on my medium-length hair.
How Long Does The Uberliss Bond Treatment Last?
The Uberliss Bond Treatment is supposed to last for about a month's period of time. However, it does depend on your hair type, how damaged it was and also how you take care of it. It is perfectly fine to heat style your hair after the treatment, but obviously, if you overdo it or if your hair is already extremely damaged, then you would not really be doing yourself a favor. 
You can increase the longevity of this treatment by using the Uberliss Bond Sustainer which you can use at home instead of conditioner, every time you wash your hair. 
My Experience with Uberliss Bond Treatment
Right after the treatment, I could definitely feel that the dry ends of my hair had diminished and it just felt very soft, healthy and manageable. I am writing this post after about two weeks since the treatment and during this time I have washed my hair with my normal shampoo and conditioner thrice. I would say that my hair still feels pretty good but I can definitely tell that the treatment has started wearing off as the ends of my hair do not feel as smooth and soft as they did initially.
Just for your information, my hair was blow dried after I got the treatment, but I have not heat styled it since then. Also, I did not get the Uberliss Bond Sustainer for my hair since it was not that damaged, so I cannot personally comment on whether it would have made a difference or not in the lasting power of the Uberliss Bond Treatment.
Is Uberliss Similar To Olapex?
Well, from what I have been told, yes. It is essentially the same thing, just by a different brand.
Where Can You Get Uberliss Bond Treatment in Pakistan?
You can get the Uberliss Bond Treatment at Aesthetic Life which is in Khayaban-e-Bukhari, Bukhari Commercial Lane 5, next to Slamvich, if you are in Karachi, Pakistan.
How Much Does the Uberliss Bond Treatment Cost?
The cost usually depends on the length and again how damaged it is. This treatment can be quite pricey but since Aesthetic Life officially stocks Uberliss products, they charge between 2000 PKR to 4000 PKR.