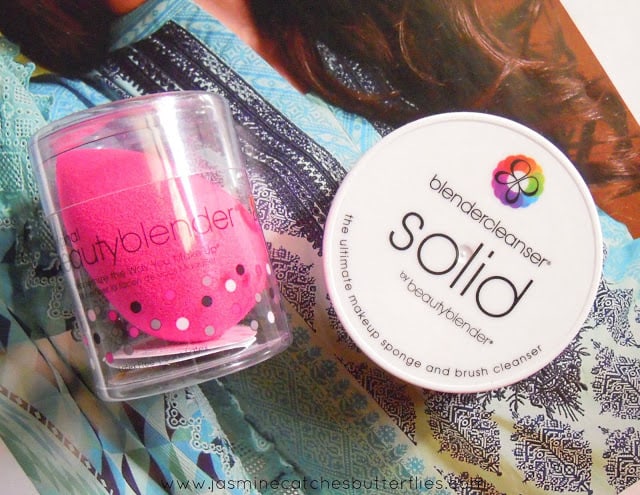 Beauty blender, you are probably not seeing this for the first time, unlike my brother who laughed his head off on finding out that I got a sponge for over 2k ($20). This has been popular for as long as I have been in the blogosphere and even though initially I was on the fence about splurging on it because of all the hype, I finally gave in after watching top gurus still recommending it over the dupes. I also got the Blender Cleanser Solid for cleaning it, but more on that later.
Beauty Blender
From the first dab, my own Beauty Blender experience has been as good as anticipated. I really like how it blends base products evenly to the point where the finish looks natural rather than caked on. Using the sponge wet, seems to be the key as this is how the brand itself recommends to use it. Given its nature, the blender does absorb a lot of product but that is how it sheers it out. Over most of my foundation brushes, I actually prefer Beauty Blender but if I compare it to my beloved Sigma Beauty Angled Kabuki – F84, I would say the finish is quite similar, however, it is just a tad bit more satisfying for me to go in with Beauty Blender lately. Depending on the consistency of your product, this sponge can take longer than a brush but the results are worth it if you are going for a toned down, well-blended look.

Now since we are working with water here, I feel that the beauty blender requires some more effort when using with matte foundations. I particularly experienced this with the Masarrat Misbah Silk Foundation but do note that that foundation is not really even compatible with most foundation brushes and works best with fingers. However, I would love to know your experience with Beauty Blender when it comes to matte foundations.
Just so that you know, when I ran water over my Beauty Blender for the very first time, some of its pink dye came off and that did alarm me but luckily this has never given me any allergies or break outs. Also, the dye never came off again so I would suggest you do wash your sponge thoroughly before first use.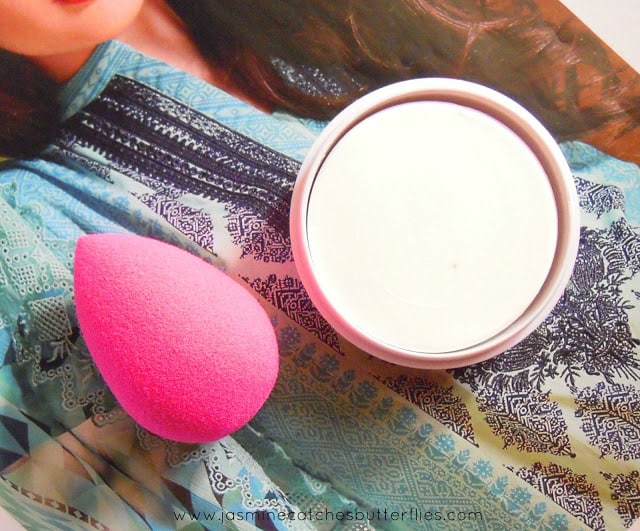 Beauty Blender Cleanser Solid
When it comes to the washing and maintenance of the Beauty Blender, there have been tons of horror stories out there and since it is quite expensive, nobody wants this precious little sponge to get torn or moldy. As a preventive measure, I decided not to risk washing it with a facewash or shampoo and get the Blender Cleanser Solid which has been just as popular. Again, this too is quite expensive at $16 but I only roll my wet Beauty Blender over it a couple of times and voila, that is enough to wash out all the accumulated product. You may require more of this if any of the products you use stain the sponge like the Masarrat Misbah foundation did, but I am glad this took the stain off rather easily and my Beauty Blender looks still as good as new. Just make sure you let it air dry properly before storing so that no molds grow on your Beauty Blender as it will get wasted.
I got to know through one of Kandee Johnson's videos that the sponge is made up of some special material that would degenerate if washed with ordinary detergents so this cleanser solid is a wise choice for increasing the longevity of your Beauty Blender. I don't know if that is a sales gimmick but either way, I do think that you get what you pay for with this solid. It smells amazing and is not at all harsh.
I love both of these and I would definitely repurchase whenever required. Let me know your thoughts on these as well as other similar products out in the market.
(adsbygoogle = window.adsbygoogle || []).push({});


Follow
(function(d, s, id) {var js, fjs = d.getElementsByTagName(s)[0];if (d.getElementById(id)) return;js = d.createElement(s);js.id = id;js.src = "https://widget.bloglovin.com/assets/widget/loader.js";fjs.parentNode.insertBefore(js, fjs);}(document, "script", "bloglovin-sdk"))