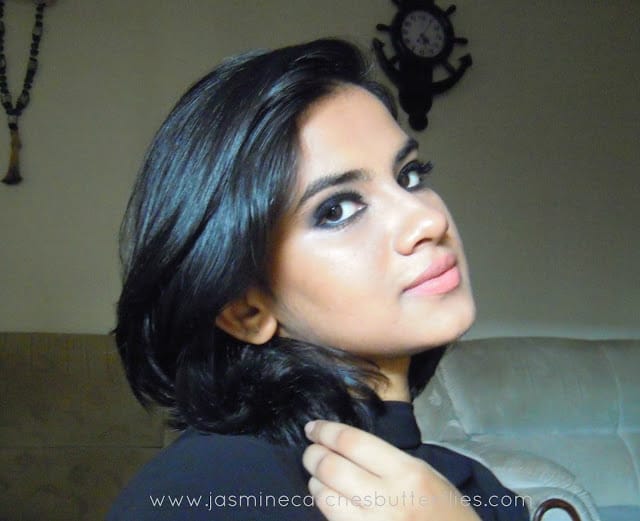 Before we go rash and rabid, I wanted to give you guys something wearable to rock this Halloween. So for a more sophisticated look for formal gatherings while still playing the fall and spooky cards, I decided to do a cult classic black smoky eye look. This is fairly simple and you won't even end up looking like a raccoon. I have already worn it three to four times in the past couple of weeks and I am obsessed. The photographs do no justice to the actual impact of this look and too bad the close-ups didn't turn out very well either, but just follow the instructions closely and you will do great on your own.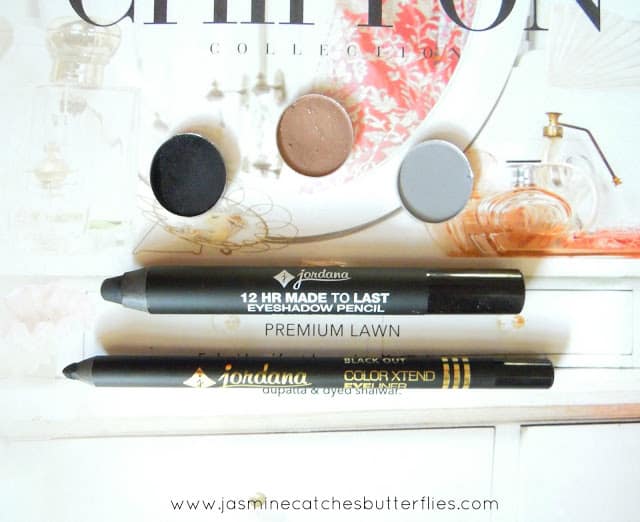 Step 1: I used Luscious Angel Eyes Eyeshadow Base as a primer to get maximum pigmentation and lesser fallouts. It helps the shadows to cling onto the lids.
Step 2: I lightly diffused a matte cool toned brown shadow from Glamorous Face USA palette in just the crease area with the Sigma Beauty E25 Blending Brush* as a transition shade.
Step 3: Making sure that no eyeshadow is present on the actual lid area, I used Jordana 12 HR Made To Last Eyeshadow Base Pencil in 02 Stay-On-Black* as a base for the matte black eyeshadow. I kept it pretty low, just covering the lid and then quickly blended it out with my finger. It sets pretty fast and can get difficult to blend if you take too long, but this intensifies our smoky eyes and holds the black eyeshadow in place.
Step 4: I once again went in with the brown in the crease lightly and packed the black eyeshadow over the shadow pencil on my lids with Sigma Beauty E55 Shading Brush.
Step 5: For tying the eye makeup together, I lastly went in with a cool toned gray eyeshadow in my crease area, while slightly blending the black from the lids upwards. Then just blend, blend and blend and the key to keeping it sane is that you don't take the eyeshadows too high up.
Step 6: I applied Jordana Black Out Color Xtend Eyeliner* on my lower lashline, which is one of my favourite kohls at the moment. It isn't too intense which makes it perfect for complementing the smokiness of this look.
Step 7: For adding more drama to my eyes, I went in with the Eye of Horus Goddess Black Mascara* after curling my lashes and then wore Artmatic USA 518A Black Eyelashes. These lashes really bring power to the whole smoky eye look. Don't forget to cover the band of your falsies with a black eyeliner but I did not do a wing this time.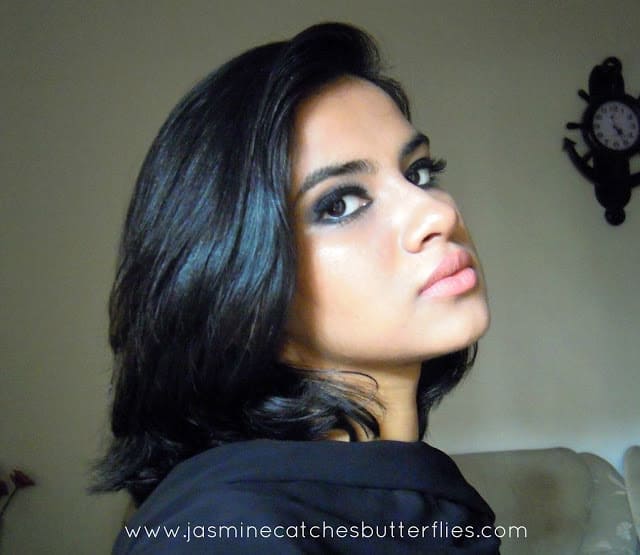 Since, we went heavy on the eyes, I kept the base quite simple with my favourite duo for a natural dewy look, L'Orea Lumi Magique Foundation and Sigma Beauty F84 Angled Kabuki Brush.
NYX Dark Circle Concealer and Maybelline Fit Me Concealer were my saviours for under eye baggage and blemishes.
For contouring, I used Rimmel Blush in Tuscany and skipped blush altogether.
To set my base in place I used Jordana Perfect Pressed Powder* with Sigma Beauty F30 Large Powder Brush.
On my lips, I applied MUA Fawn Fancy Lipstick* which is matte and a beautiful neutral peachy pink.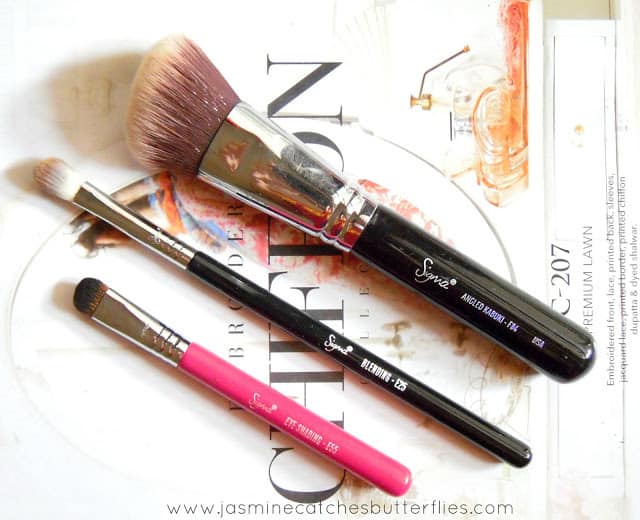 For purchasing the Sigma Beauty brushes click
here
and use code
SIGMAPINK
for 10% off.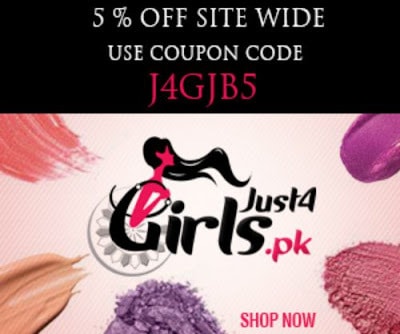 You can shop both of the Jordana USA pencils on just4girls.pk and avail 5% off sitewide by using my code J4GJB5.
Let me know what you think of this look!


(adsbygoogle = window.adsbygoogle || []).push({});