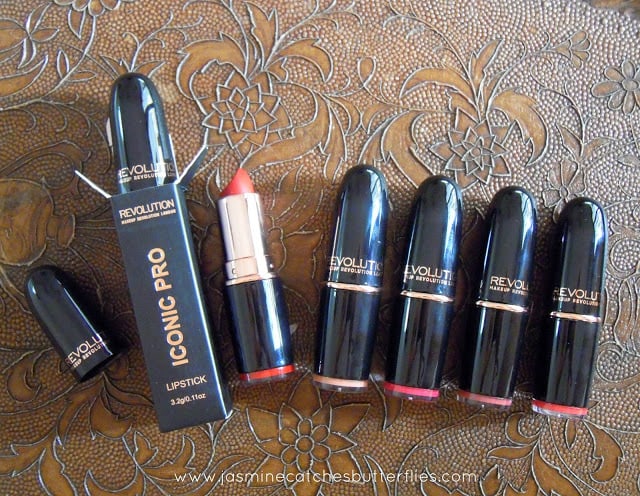 Warning you in advance that this is a photo heavy post, but I hope you would still be delighted by looking at all the swatches of these drool-worthy Makeup Revolution Iconic Pro Lipsticks! The whole range comprises of 20 shades, most of which are wearable and some come in matte and cream versions. On the whole, the collection has a variety of beige/nudes, reds, pinks and purples. I have 6 shades to show you, out of which 3 are matte, but they are available in their normal versions too. In this post you will be seeing; Game of Mystery (Matte), Duel (Matte), Propoganda (Matte), Looking Ahead, We Were Lovers and Not in Love.

When I first saw the bullets in my mail, I was instantly smitten! Identical to MAC, these tubes look much more striking in the shiny black and rose gold packaging. Also, since these are made of plastic, they are much lighter in weight. The best part still is the fact that you can see the shades at the bottom of each bullet. It saves one a lot of hassle when looking for the perfect shade in a massive stash. Now even though, I love the look of these, the packaging does have a slight flaw, that is the internal twisting up tube is not properly attached to the base and tends to slip out with a little tug from almost all of these if not handled with care, but the cap still clicks snugly.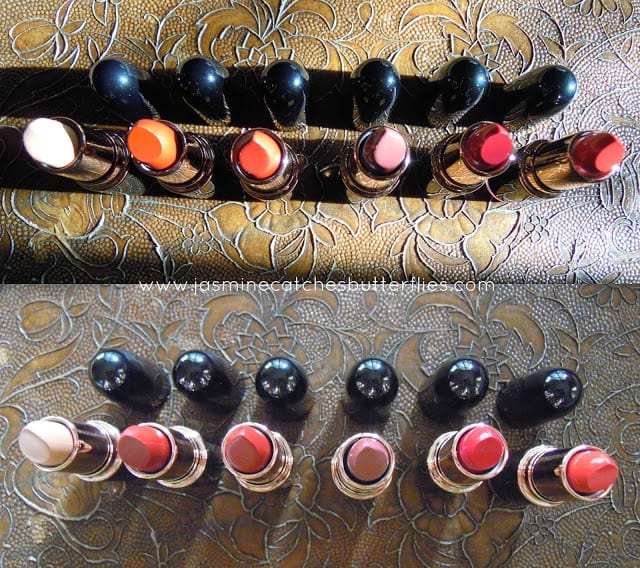 Compared to the Makeup Revolution Amazing Lipsticks the Iconic Pro ones are much better in texture and formulation. Especially the matte versions in the latter are even soft and easy to apply unlike the waxy previous ones. One swipe application provides desired pigmentation and opacity. They all have a vanilla scent which is not bothersome for me once on but the lasting power of each depends on the colour and the creaminess.
Let's have a look at each of the shades individually!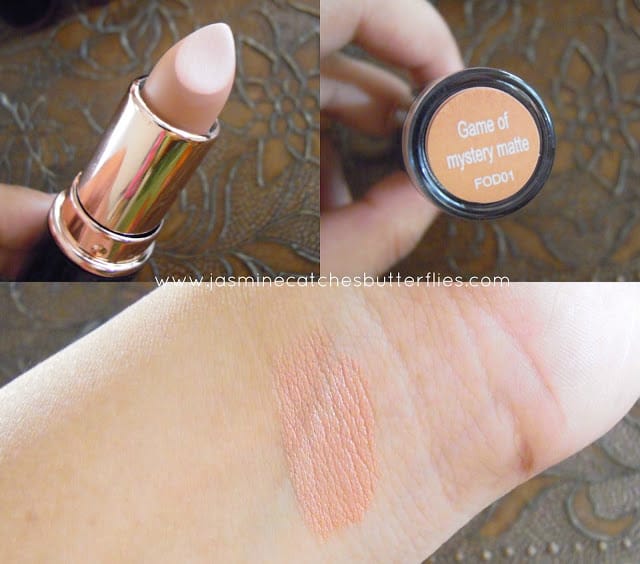 Game of Mystery (Matte): A classic beige nude shade that most people would love but for me it is a bit too light and washes me out, giving me concealery lips. It is matte but it is easy to apply, without any tugging or pulling and it does not even accentuate minor dry patches. As for the lasting power, I was not impressed since this is light and can look even worse when it starts to fade.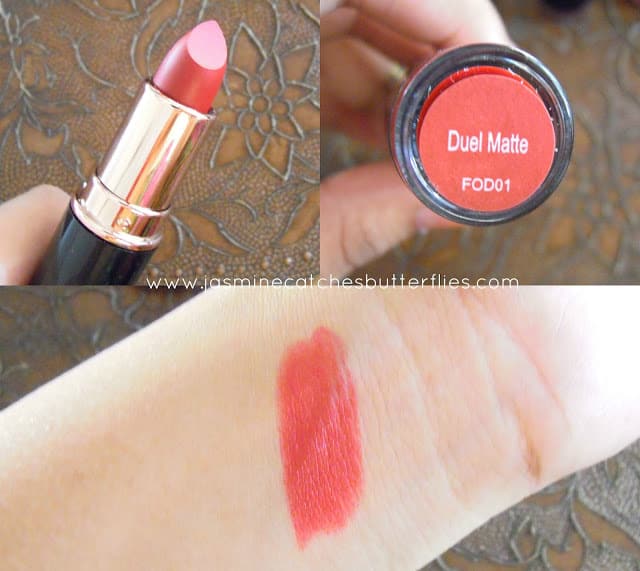 Duel (Matte): It looks quite dark in the tube, but on swatching it is a deep red. However, in the photos taken in natural lighting it looks a bit orange toned, while in real it looks more pink toned. It can be compared to MAC Ruby Woo but of course that is retro matte so much drier unlike this one and a wee bit darker while Duel is still brighter. Being a matte red, you don't have to worry much about its lasting power as it does quite well.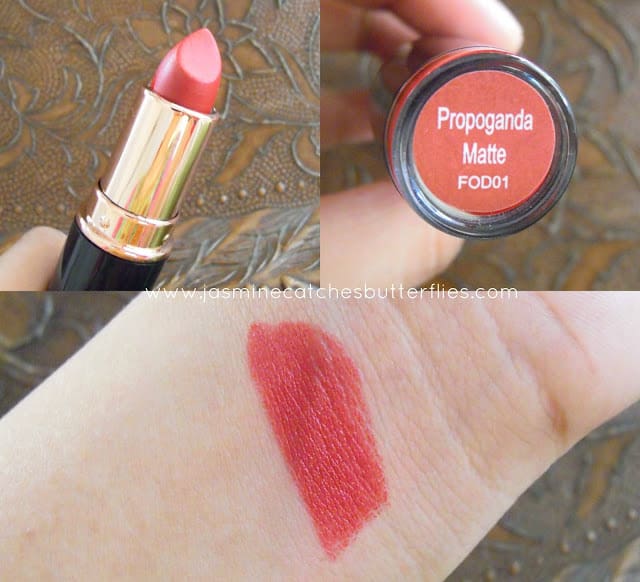 Propoganda (Matte): In the tube it looks super similar to Duel, you can't really tell them apart on the lips either but Propoganda is even darker than Ruby Woo and falls somewhat in the maroon category but it is not a vampy lip shade. This too looks lighter on camera with natural lighting. The lasting power of Propganda is upto several hours since it stains the lips so even if it begins to wear off you can still carry the look.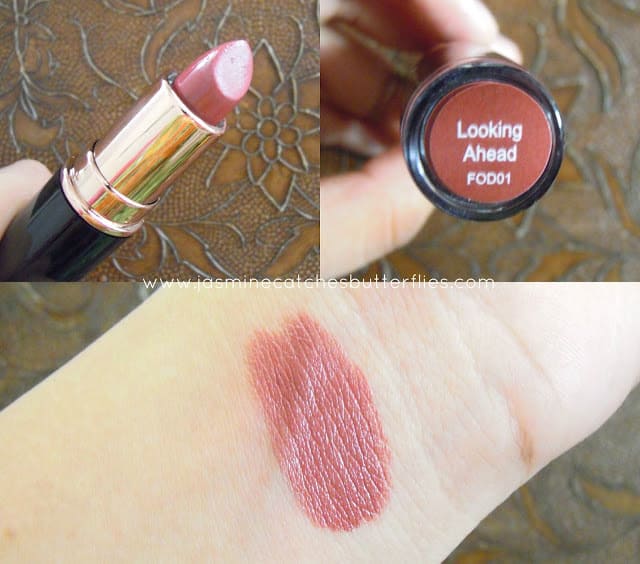 Looking Ahead:
Featured in my
September Favourites
, looking ahead glides on the lips like butter. It is a pretty dark nude for South Asian skintones with more brown than pink in it. Since this is such a safe shade for me, it is the one I love the most but its lasting power is not comparable to the matte ones.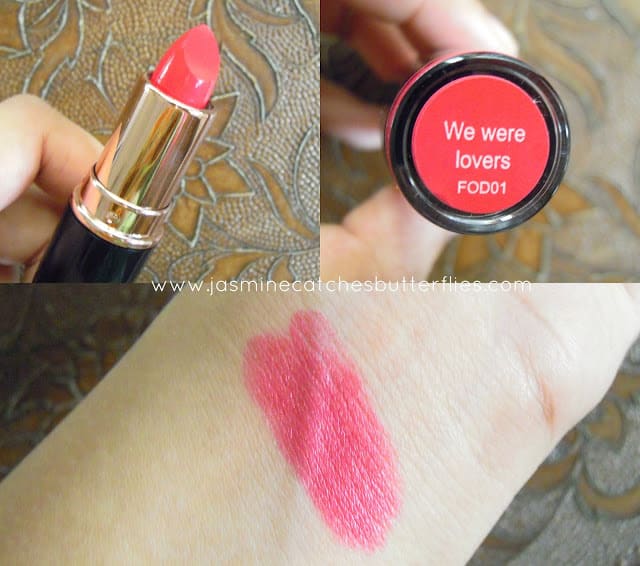 We Were Lovers: Hot pink at its best, this one is a super pigmented and creamy lipstick that I surprisingly adore. If you have been hanging around for long enough, you might know how I shy away from pink lipsticks of this kind but We Were Lovers is just so easy to pull and flatters my complexion. You need to careful with it though as it can bleed due to all that glossiness. It stains the lips too so lasting power is not really a problem.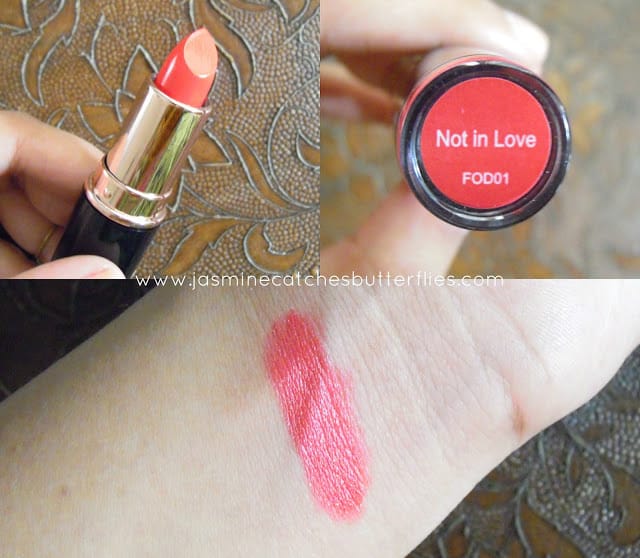 Not in Love: Bright coral pink with a hint of neon that reminds me of summer and youthfulness, this is a beautiful shade but on me I feel We Were Lovers still looks better. It is slightly more creamy and hence tends to bleed even more so be careful. On the contrary, this has a better lasting power as it stains the most out of all the lipsticks I showed you in this post.
Now take a look at my awkward lips swatches with the new hair cut! I did not just put in cropped up lip swatches as I feel you get a better idea with whole face photos.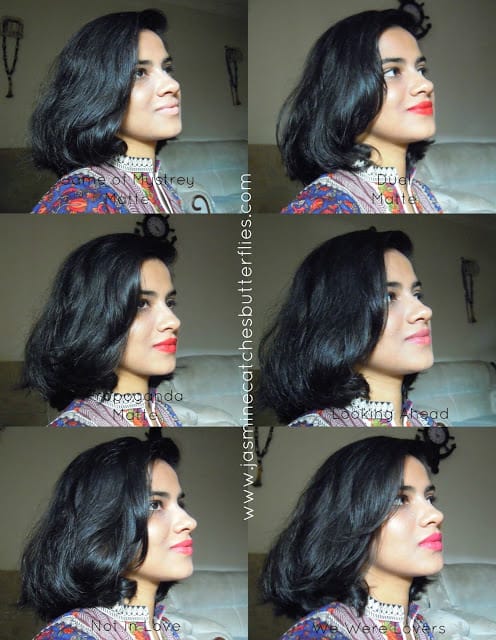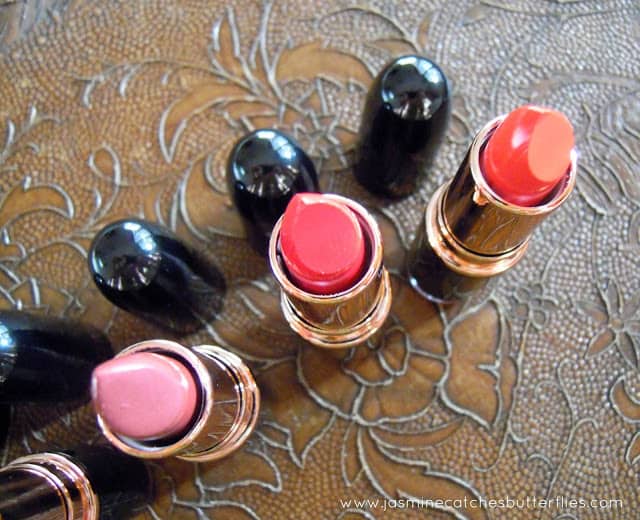 Price: 395 PKR
Amount: 3.2 g
Availability: You can shop these at reforma.pk or daraz.pk
My final verdict is Makeup Revolution Iconic Pro Lipsticks have remarkable quality for the pricing and these surely came in as a pleasant surprise from the brand. The mattes from their range are quite buttery and do have a slight sheen to them.
Tell me which shade you like the most on me?


(adsbygoogle = window.adsbygoogle || []).push({});