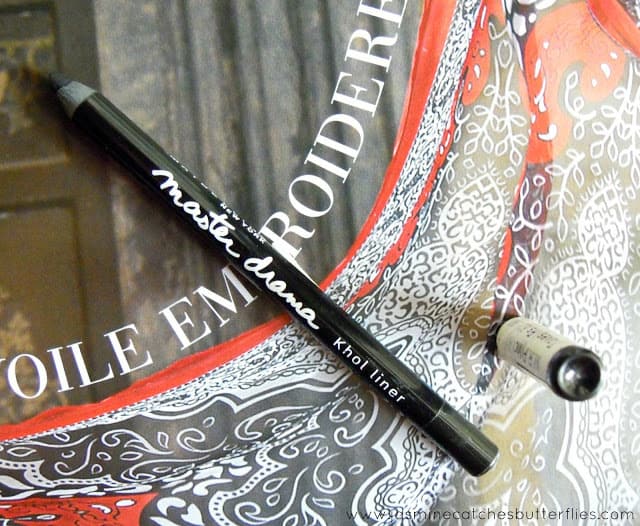 Over the past couple weeks I have been complimented on my eye liner more than usual so it is about time I share with you guys why Maybelline Master Drama Khol Liner in Ultra Black has been the centre of attention. We have discussed this before and I am sure you will all still agree that here in South Asia we go through kajal/khol liner very quickly since it is one makeup bit that is a dominant part of our culture. I myself have tried numerous options available in the markets including Maybelline's own
Extra Black Colossal Kajal
and I was intrigued by the whole of their new Master Drama range that came out a few months ago. Everything, other than the khol even seems promising and whatever I have tried so far has turned out to be great in quality.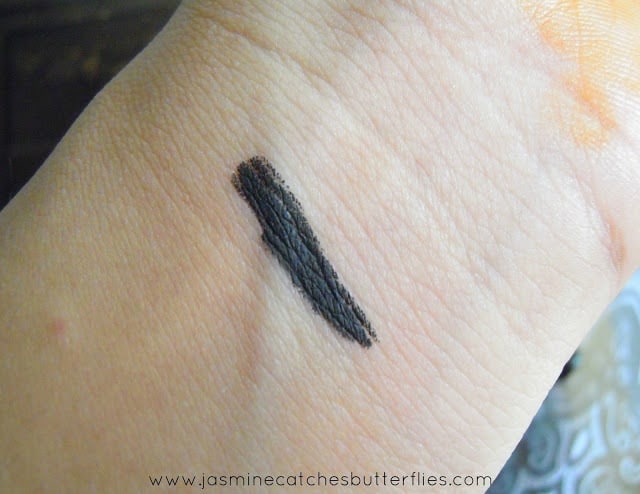 I bought this Ultra Black khol during my
eid shopping
back in July and while I love the
Color Studio Kohl Addict Black Kajal
for its lasting power, Master Drama is the creamiest khol in terms of longevity that I have ever tried. It glides on effortlessly, sets within seconds and lasts without smudging as long as you set your under eye area with a powder if wearing a base or have an oily skin. Maybelline claims 16-hour lasting power and while I have only worn it for as long as 8 hours, I can say that it still does fade out evenly from the waterline. However, it does not claim to be waterproof so given that I love its formulation. The colour payoff is remarkable and if we put the pricing on the back burner in comparison to other khols mentioned in this post, Master Drama is the finest one out of the lot. What I really like is that it does not leave any nude patches as it fades and does not transfer or streak much on lightly touching after it sets.
If there has to be one thing that I am not a fan of is the fact that you need to sharpen this pencil and the splinters can be troublesome.
Bearing recent encounters in mind Master Drama Ultra Black Khol Liner has become a favourite of mine over the CSP Kohl Addict and I can't praise this enough for its butteriness and darkness. It simply looks mesmerizing along the lashline.
Price: 825 PKR
Amount: Not mentioned.
Availability: I bought mine at Naheed Supermarket and you can find it in your local superstores on Maybelline counters.
My Rating:

Which is the best khol you have ever come across?


(adsbygoogle = window.adsbygoogle || []).push({});