It's Halloween already and I can't believe I couldn't post the looks I have been doing any earlier. This just has been such a busy week for me and it isn't still over. Anyways, here are the two looks I did a while ago which would pass as last minute Halloween ideas. Both of them are super easy so if you give them a go, do share your photos with me on Instagram.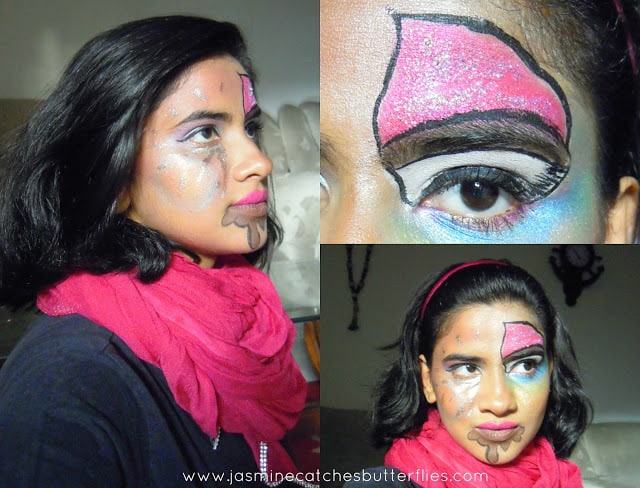 Look #01: Gluttony
Inspired by the 7 Deadly Sins, I based this look on Gluttony! It is kind of cutesy and at the same time appropriate for this time of the year. I actually found a photo on Pinterest as an inspiration and then recreated the look with my own touch. The cupcake on my left eye is what I picked up from that image. The detailing can take some time but other than that even if you are a beginner like me you can get away with chocolate dripping down your mouth. All of it is just makeup, coloured liners and eyeshadows mainly! If you want to know specifically what products I used for a certain bit, ask me in the comment section.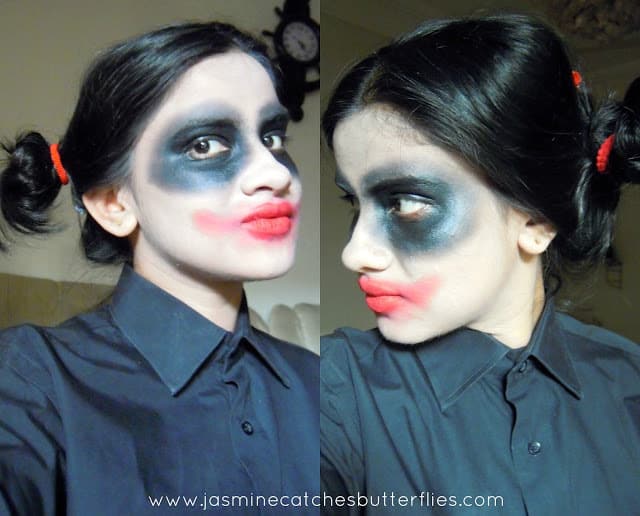 Look #02: Harley Quinn
This next look is inspired by Harley Quinn but quite dishevelled with smeared lipstick grin and messy buns to amp up the creepiness. Doing this one is easy peasy, all you need is a white base, black kohl, black eyeshadow and a red lipstick.
I wish I could do more of these and I might do one next week because I am sure some parties still happen late. Anyways, all my blogger buddies have been doing so much better so do check them out too!
Happy Halloween!


(adsbygoogle = window.adsbygoogle || []).push({});