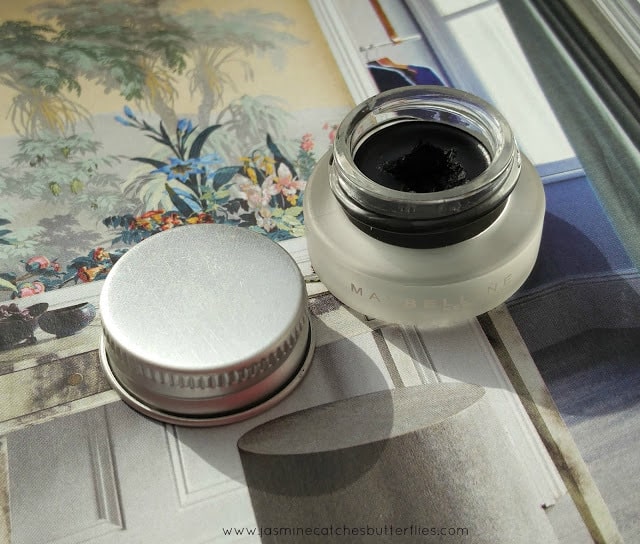 Maybelline Lasting Drama Gel Eyeliner in Noir Black
About ten years ago, I started wearing liquid eyeliners and for nearly past four years my go-to makeup look has to have a winged liner. It does not only look put together but is also a lot easier than slapping on eyeshadow everyday. A good wing just works with everything. So since I wear eyeliner so often I need to have a long lasting one and you know gel liners are all the rage for that.
Back in the day, I had one from Catrice but sadly it was dried out. After seeing Jaclyn Hill, the YouTube beauty guru, rave on and on about Maybelline Lasting Drama Gel Eyeliner forever, six months ago I finally caved and bought one in Noir Black. The only reason I put it off for this long was that this gel liner has a reputation of drying out in the pot pretty soon so I didn't want my money to go to waste. Luckily, the formulation has been improved and this little baby survived the extremely cold weather in Lahore which I was really scared that it wouldn't. Even now it is doing quite well and while I do feel that the top layer is not as smooth as it was when I first got it if I dig in deeper it is still buttery soft and works either way. This liner comes in a glass pot and I store it upside down after securing the metal cap to slow down the drying process even more.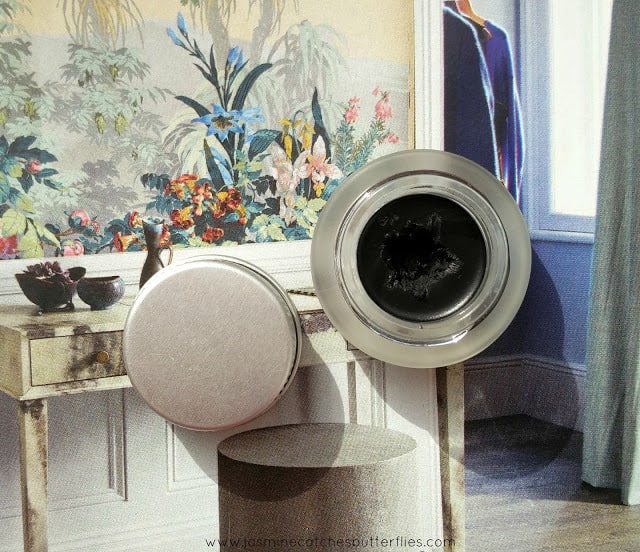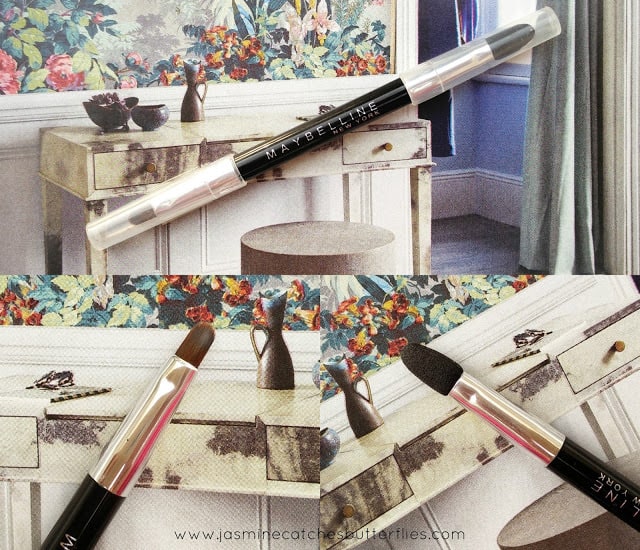 Maybelline Lasting Drama Gel Eyeliner Dual Ended Brush
L-R: Define Brush, Smudge Brush
I am really impressed with the formulation of this product as it is easy to apply without tugging or pulling my eyelids and it delivers intense pigmentation in just a single swipe. Maybelline gel liner now comes with a dual ended brush and one side is for defining while the other is for smudging. I tend to use my Sigma E65, which I talked about in a recent post, mainly because of the wing but I can make this defining brush work for me just as well. I must say that it is a good quality brush that Maybelline has included because otherwise brushes with products are usually crappy. I don't use the smudging side as often but it is decent too. However, the product is matte and tends to set quickly so you have to be fast as well if you want to smudge it.
Maybelline Lasting Drama Gel Eyeliner is waterproof so it holds up well throughout the day, though I don't think it can last up to 24 hours as per the brand's claims because it certainly does fade noticeably after 6-8 hours, especially in this weather. Also, if you layer, the product tends to flake as it fades but it still does not smudge at all so I like to use it on my waterline too and in fact I prefer this over kajal or kohl pencils.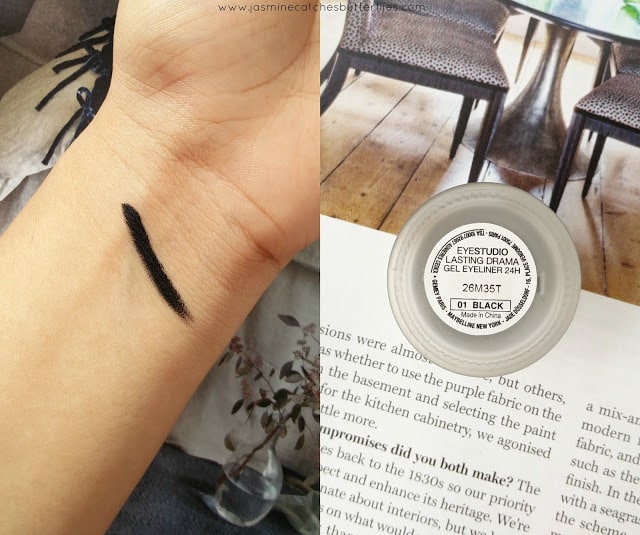 Given its pros and cons, I love the product and it is something that I would certainly like to repurchase and whole-heartedly recommend.
Price: 1450 PKR
Quantity: Not mentioned but it comes with a brush.
Availability: Maybelline kiosks in leading superstores and malls nationwide.