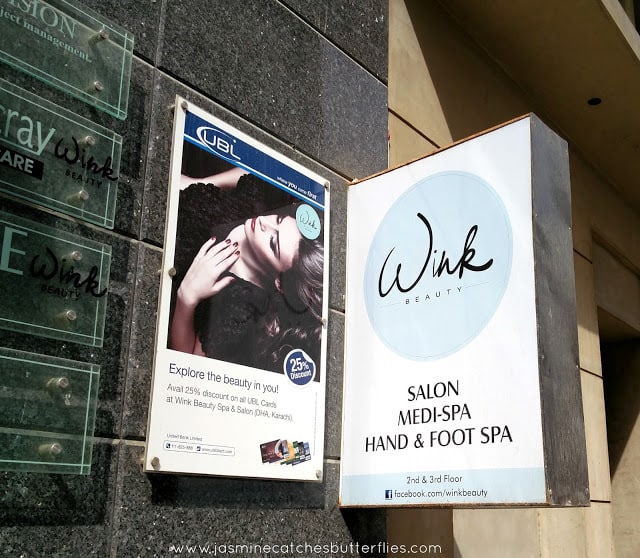 Wink Beauty Salon
Wink Beauty is a newly opened salon in Bukhari Commercial, Karachi, and they are offering 16 amazing Ramadan deals for the first week of July. All the services have been discounted as an Eid treat until Chaand Raat and since there are so many packages being offered right now, from facials to haircuts, that you are bound to find a couple that suit your need. I had the chance of availing a deal myself along with a few of my blogger buddies so we spent a relaxing day at the spa over the weekend.
I went for Pure Vitamin C Treatment and Face Polish which as a deal is priced at 7000 PKR. My skin needs all the help in the world because of the extent of sun damage that it has been through in the past and Vitamin C is known for rejuvenating skin of this sort. It brightens and tightens, boosts collagen production, reduces inflammation and marks. This facial is pricier than my own budget even on a discounted deal but that is why I was intrigued to see how well it works.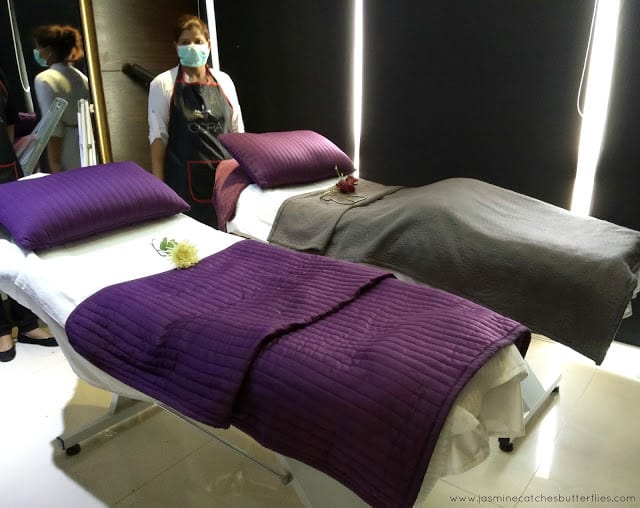 So it started with deep cleansing to purify the skin from any dust and pollutants followed by exfoliation with a gentle scrub. Then an enzyme peel was applied to soften any blackheads on my face as direct extraction would have led to larger pores. Once blackhead here and there were removed, a very soft round mechanical brush was used to further cleanse the skin. After that, the Vitamin C serum was gently patted onto my skin before the last and final step of applying a face mask. By the way, a toner spray was used multiple times in between these steps to maintain the pH of the skin along with closing any pores opened during the treatment.
Right after the treatment, my skin felt very soft but as expected, I had redness which is normal for me post facials due to increased blood circulation. However, the day after and even today my skin looks so clean and brighter than usual. The treatment certainly did take the dullness away and it feels worth it. I am thinking of taking up such treatments regularly now.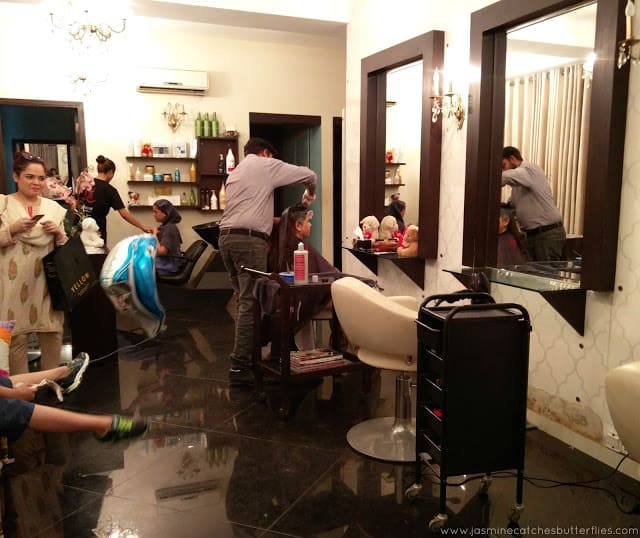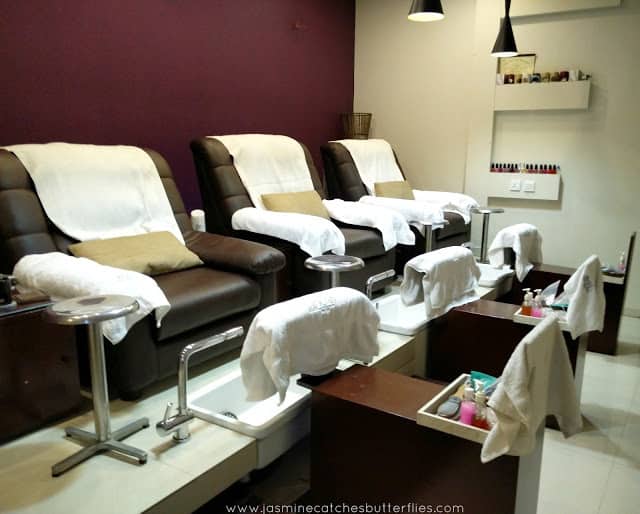 All the products used were from Isabelle Lancray range and they thankfully did not contain bleach which was a concern of mine. As my beautician was telling me about the products which had been used on my face I noticed she actually had such amazing skin herself. You can purchase some of those products yourself at Wink Beauty and can also get facewash and sunscreen from the brand. The pricing starts at 2800 PKR for a 200 ml bottle.
My blogger best friend, Aesha of Oh My Mascara, also opted for this deal so we had a great time together as we got our facials. It took about an hour and a half and nothing was rushed. I was amazed how quickly time flew with Aesha but I am so glad I wasn't on my own but it was so soothing, I could sleep by myself.
Wink Beauty salon is spread over two floors with a separate room for all the services. It is not very spacious but I still found it cutesy, especially with plushies kept everywhere. So, to conclude my experience I would say that I liked the products that were used on me and therefore I would recommend you to check the salon out for yourself as soon as possible and make the most of the Ramadan deals.
For any other details, please check Wink Beauty on Facebook.

Follow
(function(d, s, id) {var js, fjs = d.getElementsByTagName(s)[0];if (d.getElementById(id)) return;js = d.createElement(s);js.id = id;js.src = "https://widget.bloglovin.com/assets/widget/loader.js";fjs.parentNode.insertBefore(js, fjs);}(document, "script", "bloglovin-sdk"))