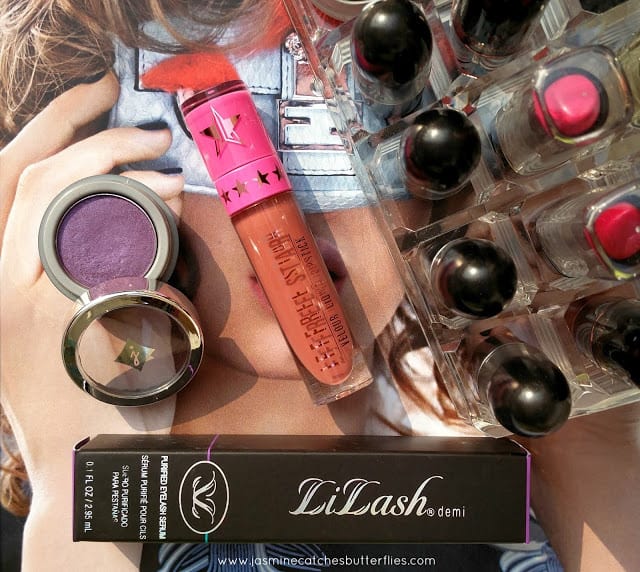 Monthly Favourites: May and June Edition
This post contains PR Samples*
I skipped listing my favourites last month because I hardly tried anything new amidst my finals. Besides, I also wanted to talk about some of the things in detail before mentioning them in my favourites post. Let's jump right in.
1. Jordana Ms. Jordana Color Effects Eyeshadow*
Summer means pop of colours and to keep it minimal yet happening this Ms. Jordana eyeshadow is perfection. I like it because it is so easy to wear on its own without going in with ten other transition shades. If you would like to see this gorgeous iridescent purple eyeshadow in action, check out my Easy Makeup For Brown Eyes post.

2. Jeffree Star Gemini Velour Liquid Lipstick
Surprise, surprise. I think I have already sung enough praises of Jeffree Star Gemini. It changed my perception of liquid lipsticks to put it precisely. You can see swatches and other details in the review I posted earlier this month.
3. Makeup Organiser
Being able to see everything on display has made it a lot simpler for me to choose what makeup to pair with what outfit and I don't have to worry about inadvertently neglecting the products I like. I bought a Makeup Organiser from Makeup House a couple months back and I adore it for the chic look. If you would like to know more about makeup organisation, be sure to check How To Keep Your Makeup Organised – 3 Effective Ways.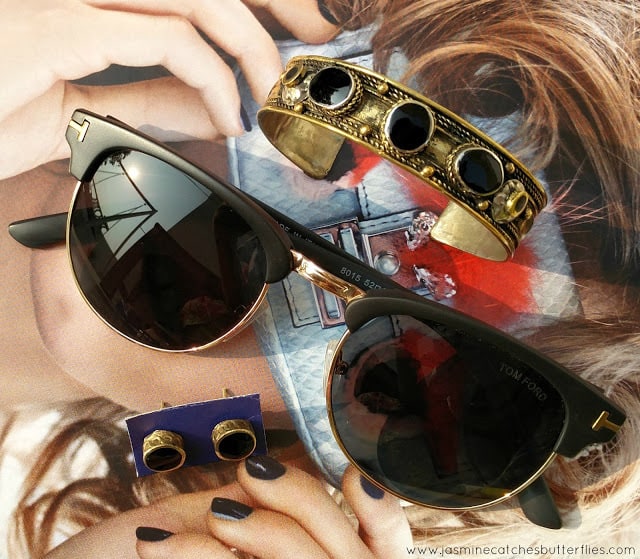 4. Lilash*
Lilash is a lash growth serum that I have been using for past three months and I find it quite effective. I will be reviewing it in detail super soon so watch out for that.
5. Tribal Jewellery*
I got this set of Tribal Jewellery from Baharaan at the Sheops website launch event and I have been obsessed with it all summer long. It looks so ethnic and my new found love for gold accessories has made me wear this with just about every outfit.
6. Tom Ford Henry Vintage Wayfarers
I love collecting sunglasses so had been wanting to get something of the sort forever and when these were gifted to me, I couldn't have been happier. Rayban does a similar pair too but you can distinguish Tom Ford because of the horizontal 'T's on both sides of the frame. Again, black and gold for the win.
So, that wraps up my monthly favourites. Tell me yours!

Follow
(function(d, s, id) {var js, fjs = d.getElementsByTagName(s)[0];if (d.getElementById(id)) return;js = d.createElement(s);js.id = id;js.src = "https://widget.bloglovin.com/assets/widget/loader.js";fjs.parentNode.insertBefore(js, fjs);}(document, "script", "bloglovin-sdk"))