Omigod! Omigod! OH MY GOD!!
Nothing has sank in yet, and I don't think it will sink in either for a long while!! First my best friend sends me all those luxurious TBS stuff off my wishlist and now this!! Whaaaat?! Is this real life?! Am I dreaming?! Pinch me please!!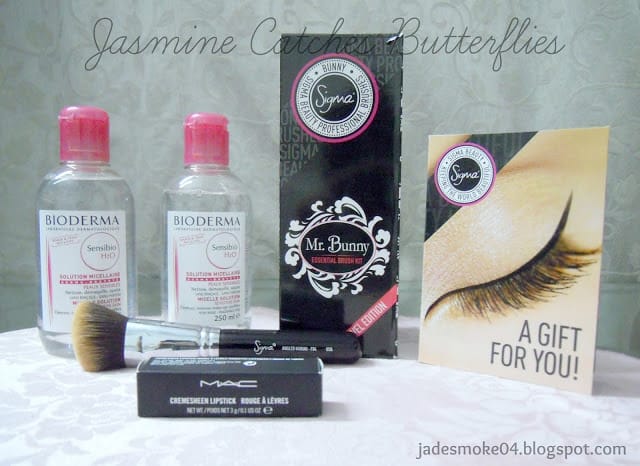 My Fabulous Splurge!
This post contains Affiliate Links
A couple of months ago, one of my dad's clients were on their way to Pakistan and very kindly asked if we needed anything from Kuwait. Well, I could think about nothing but makeup and decided to try my luck with some high-end stuff as I personally don't like to shop online and those brands aren't as easily available here and even if they are I always question their originality.
I'm not sure how, but this happened!! It might be nothing to most people out there, but to me it's HUGE. It is out of ordinary for me and has certainly made a heavy dent in my dad's pocket (sorry dad! :/ ) but on the contrary I'm very very very excited about my purchase as these are some of the most trusted products by bloggers these days and after reading one after the other great reviews on them, it was of course a well thought list to order.
This is my FIRST MAC, Bioderma and Sigma Beauty purchase. All the prices are mentioned in Kuwaiti Dinar (KD).
Now, as I try to regain my balance, enjoy the post! 😉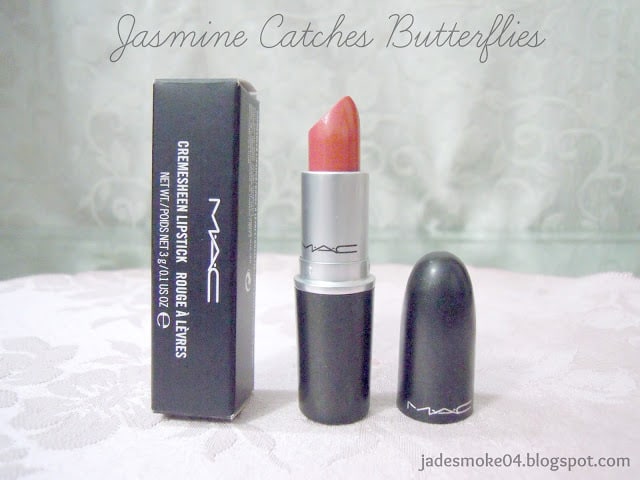 M.A.C Crosswires (7.75 KD)
1) Mac Crosswires has been on top of my Mac lipstick wishlists, and this was a great opportunity to get my hands on it! <3
Bioderma Sensibio H2O (4.75 KD in Buy 1 Get 1 Free Deal)
2) I had been looking for a decent makeup remover to settle for until I could finally get Bioderma but luckily enough now I have two 250 ml Bioderma Sensibio H2O bottles to last me a while! This was up on a buy one, get one free offer! 😉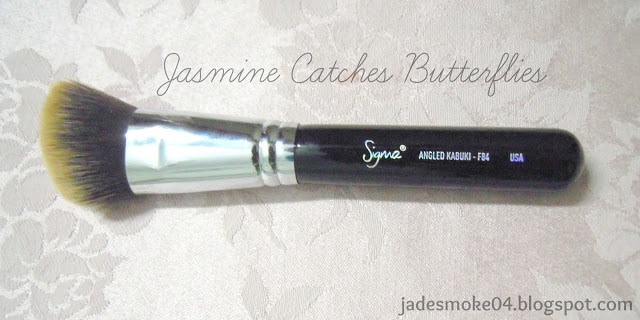 Sigma Angled Kabuki F84 (6.25 KD)
3) Considering my budget, I had actually asked for Real Technique's core collection, but they were nowhere to be found in Kuwait so I was asked to give them an alternative and I decided to order a Sigma F80 Flat Top Kabuki Brush and an E65 Angled Liner Brush as I just couldn't find a good enough brush for my gel liner here. Everybody knows how popular F80 is and due to that it was out of stock at that time at the Falsies Salon in Kuwait.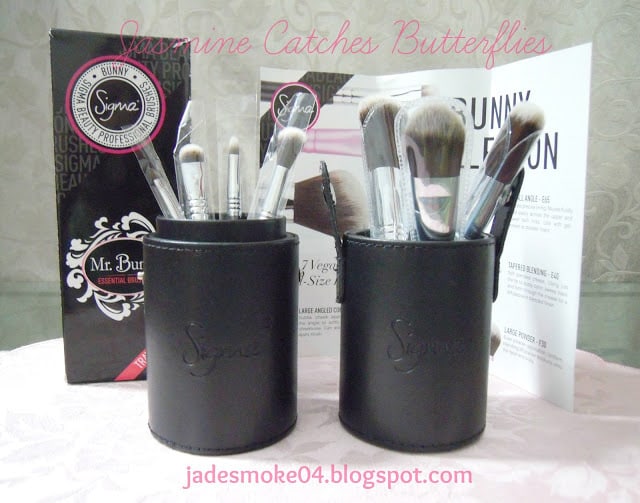 Sigma Mr. Bunny Travel Kit (20 KD)
So my father's client was suggested to buy Sigma F84 Angled Top Kabuki Brush by the salesperson there and the E65 brush was not available individually so they actually got me this Mr. Bunny Travel Kit! I was actually quite thrilled to see the kit as it has all of the basic makeup brushes and most of them were already on my Sigma Brushes Wishlist like the E40 Tapered Blending Brush and F40 Large Angled Contour Brush! 😀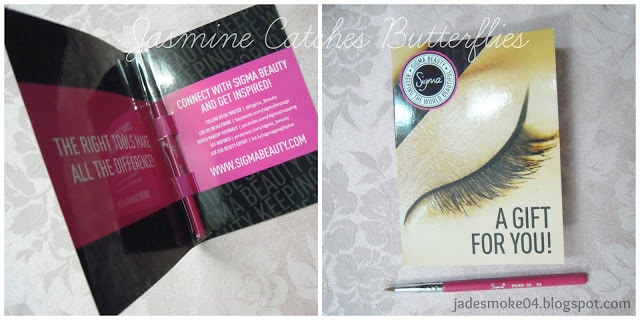 E05 Eye Liner Brush (free gift worth $10)
As the whole Sigma purchase was above $30, I got this handy E05 Eye Liner Brush as a free gift.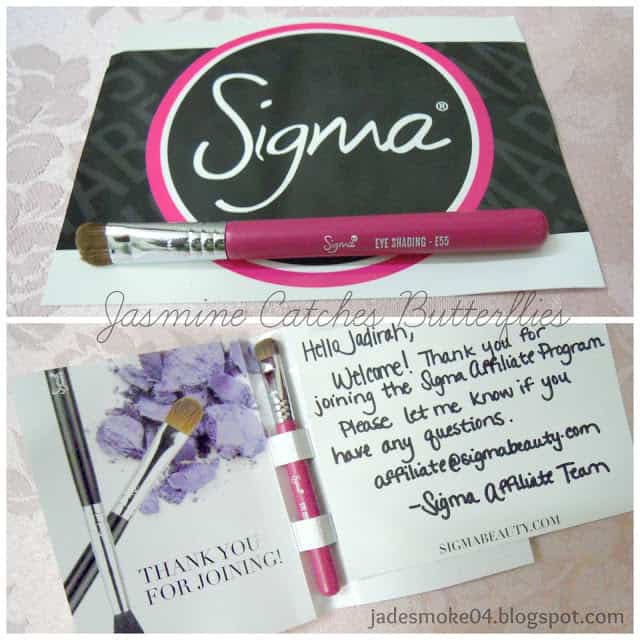 Sigma Affiliate Welcome Gift
So, that's all guys. I'm so pleased with all my purchases, and have been using them for a while now so I'll try to post reviews as soon as possible. Also, after buying those Sigma Beauty brushes, and being amazed by the quality, I joined their affiliate program as you can tell buy the ads and they sent me an E55 Shading Brush as a welcome gift. So, if you love my blog and want it to grow, you can always support it by making purchases through my affiliate links. 🙂
What have you splurged on lately? 🙂 x