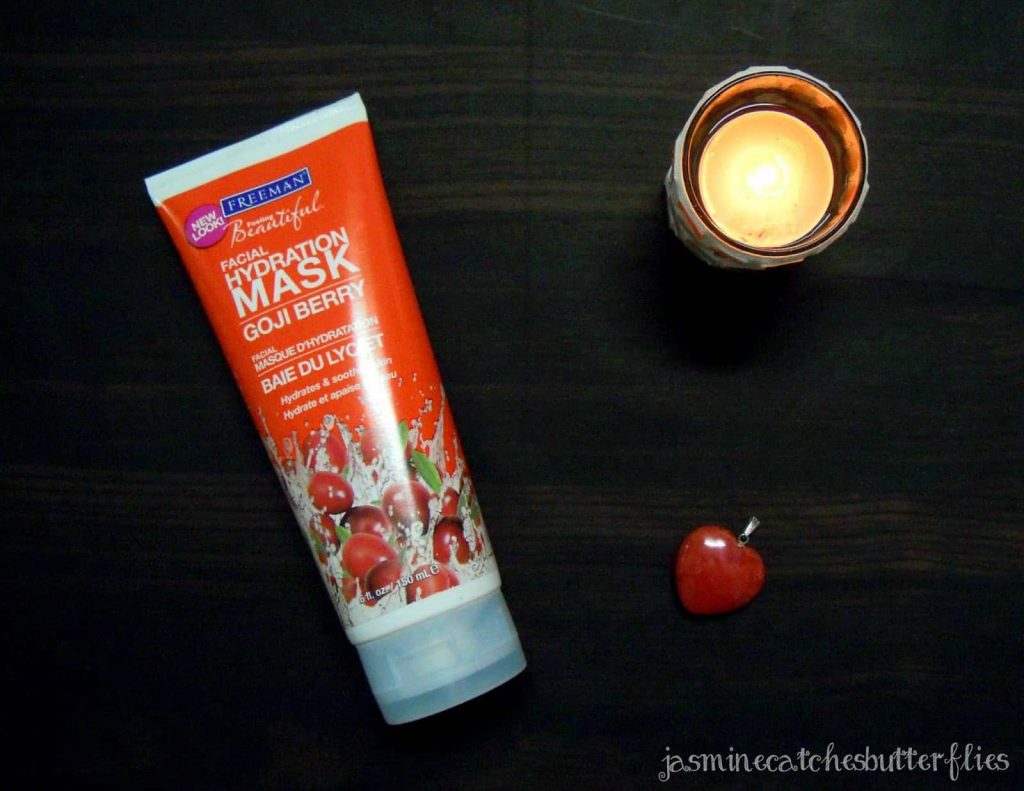 Freeman Goji Berry Hydration Mask was featured in my January Favourites, but I have actually had this for a long time. In fact, I bought this and the Freeman Dead Sea Minerals Mask at the same time but while I had higher expectations from it bearing my skin needs in mind, it greatly disappointed me back then. Unlike any mask I ever tried before, this is a white gel that goes clear on the skin and isn't even a peel off kind. It just dries and you are supposed to wash it off just like that. While, the results with Dead Sea Minerals were evident, I never noticed any good this mask did to my skin after once a week usage.

So what changed? Well, Jaybee from Jaybee's Journal is the girl whose skin I can relate to most and when she reviewed this mask, I slid products in my cabinet side to side only to find it at the very back. The Goji Berry Mask claims to help in evening out skin tone and improving moisture retention along with soothing, hydrating and softening the skin. The tip I picked from Jaybee was to actually use it more often. This winter I have been using this mask excessively. Like literally every other night and I also leave it on for longer like an hour or so, basically until I am free from chores or homework. Besides, I try to wash it with warm water as directed on the tube and moisturise right away. Initially, this mask stings my problem areas, which are the terrible dry patches, depending on how bad my skin has been lately, but the sensation subsides within minutes. Another thing that I have noticed though is that it has something that sometimes gently sting my eyes too like onion fumes, even though, I do not put it on my eye area. This isn't particularly extreme but can be felt. So I either wait for it to go away or rinse my eyes. Don't continue using it if you have sensitive skin and eyes! Make wise choices for yourself. While rinsing off, this mask feels slimy (not in a bad way) due to the gel formulation and you might need to be thorough to get it all off.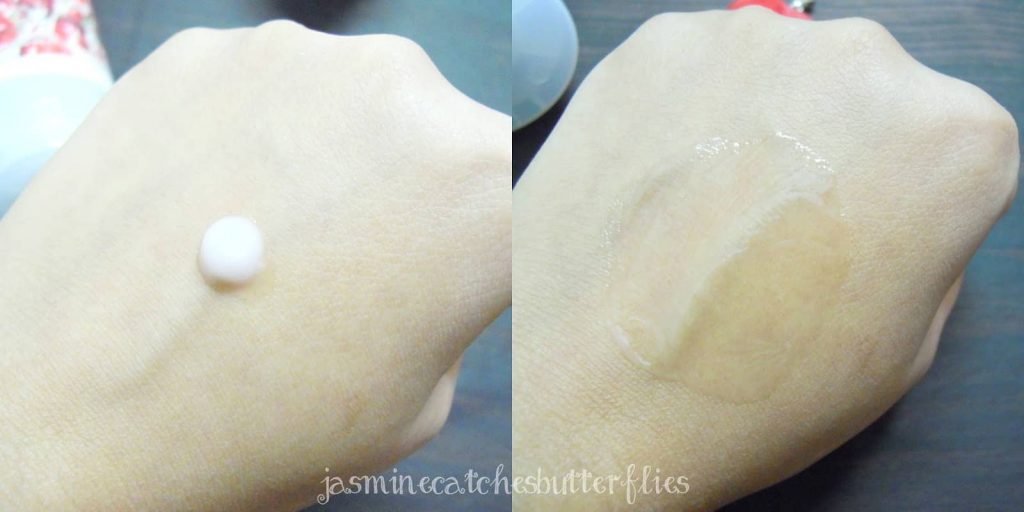 The point is in the end Freeman Goji Berry Mask finally worked. Going all those extra miles actually helped in keeping my skin hydrated, soft and above all I noticed my discoloured dry patches got much lighter. This nasty, stubborn discolouration is so much of an issue for me that even dermatologists haven't been able to help me much from time to time. So when I find something that makes my skin condition better, I end up treasuring it.
Price: 290 PKR
Amount: 150 ml, 6 fl. oz
Availability: I picked mine from Imtiaz Supermarket but it is easily available at other supermarkets too and you can buy Freeman masks online through Glamshop on Facebook too.
Have you tried this mask? I would love hearing more opinions! 🙂 x