First things first, next Saturday on-wards I'd be posting manicure ideas or tutorials each week! 🙂
However, this week I'm just sharing a manicure idea with you guys. This is rather simple and doesn't really need a tutorial but if you still need one, let me know by commenting below.
So here we go, recently I decided to take traditional French Manicure up a notch and "funky-sized" it by replacing the White with Black and Hot Pink French tips. I think it looks pretty cool and can be sported with quite a few different outfits.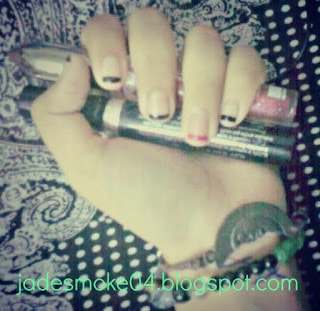 Funky French Tips
Hope you liked it 🙂 x
Photo Credits:
Self
Picmonkey