BH Cosmetics eyeshadow palettes were all the rage when I started getting into makeup, nearly a decade ago. Especially for beginners, the 120 colour eyeshadow palette from BH Cosmetics was fervently recommended by all the makeup gurus.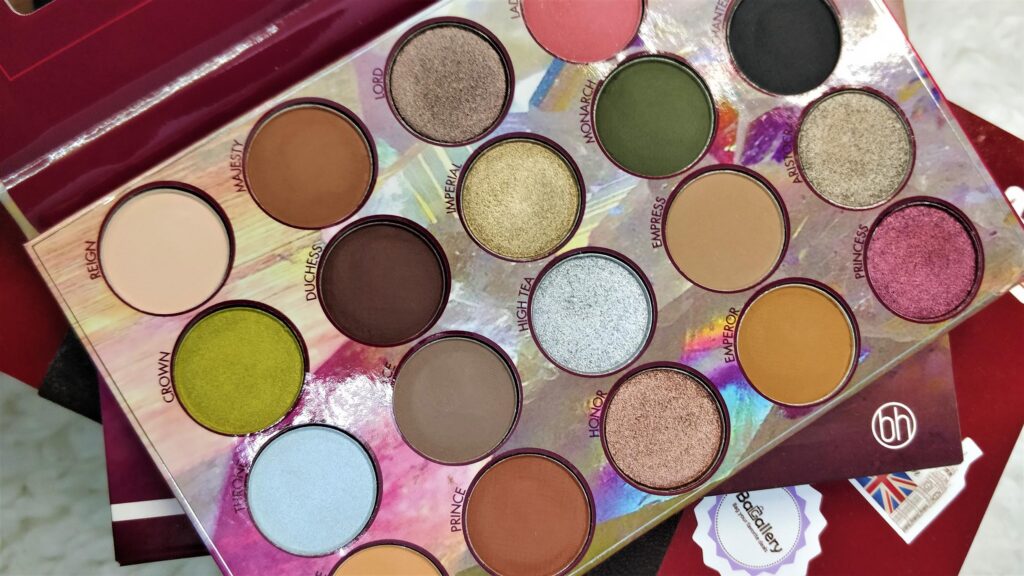 Unfortunately, my pocket did not allow me to splurge on that and instead I bought the Glamorous Face Eyeshadow palette as it seemed like a good dupe and it ended up being my ride or die for a long time. So many other makeup brands have sprung up since then so BH Cosmetics took a backseat for me and I never found myself drooling over any of their eyeshadow palettes.
BH Cosmetics Royal Affair eyeshadow palette came as a surprise. I received it in a PR box* from Bagallery and to be honest, initially, I was not too excited. Over the years, I got the impression that BH Cosmetics eyeshadows were overhyped and subpar. Also, by the looks of the Royal Affair palette, it seemed quite dull and drab to me. However, upon swatching, I was blown away by the formula. Let's get into the nitty-gritty! Shall we?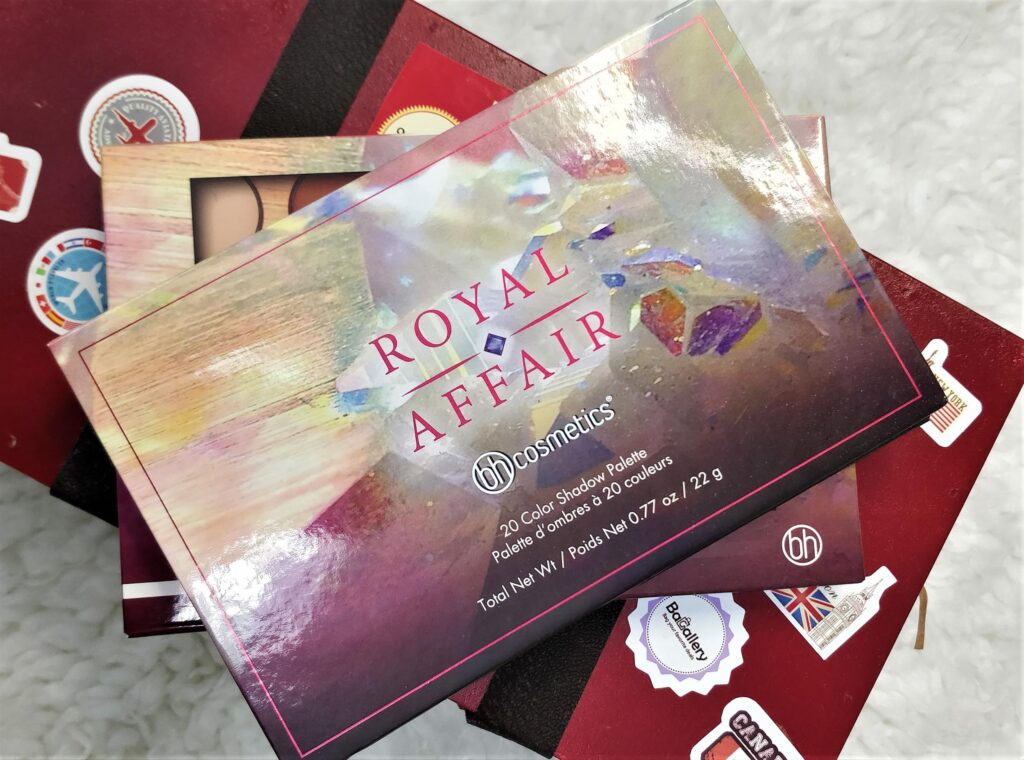 BH Cosmetics Royal Affair Packaging
I want to get this out of the way that the unicarton of this palette was a major turn off for me. I mean just by the looks of it, it does not seem exciting. The grays and the maroons just did not cut it for me. However, the palette itself is sturdy. It is made out of cardboard which is standard and I love the fact that BH Cosmetics included a big mirror in it.
Usually, this is my number one complain from eyeshadow palettes, especially when they cost you a fortune and still do not include a mirror. While this one is pretty inexpensive for 20 shades and a mirror! On top of that, all the shade names are printed on the palette itself, so no faffing around with a piece of plastic is required.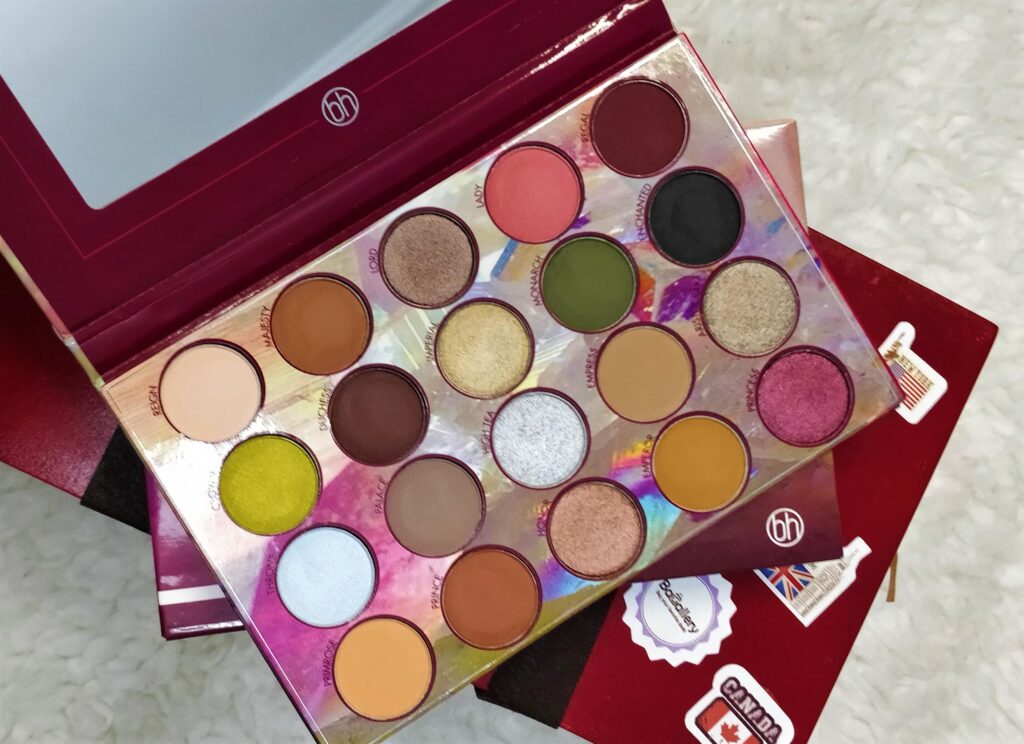 BH Cosmetics Royal Affair Eyeshadow Palette Theme
The BH Cosmetics Royal Affair palette has a festive theme with 12 mattes, 7 shimmers and 1 duo-chrome eyeshadow. Majority of the palette has cool and neutral-toned shades, defying the norm, with only a few warm ones. This makes the palette really diverse as it can be your go-to for a warm brown eye look on the daily, or you can totally rock it at a wedding with all those pop of colours and shimmers.
BH Cosmetics Royal Affair Pigmentation and Quality
As I said, I was really sceptical about this palette at first, but the minute I swatched it, I was pleasantly surprised. The eyeshadows in the Royal Affair palette are buttery soft and have a great colour payoff. Usually, matte eyeshadows in inexpensive palettes require a little bit of breaking in, however, the ones in this palette are top quality! Only the lighter shades like Reign require some building up and that too depends on your preference.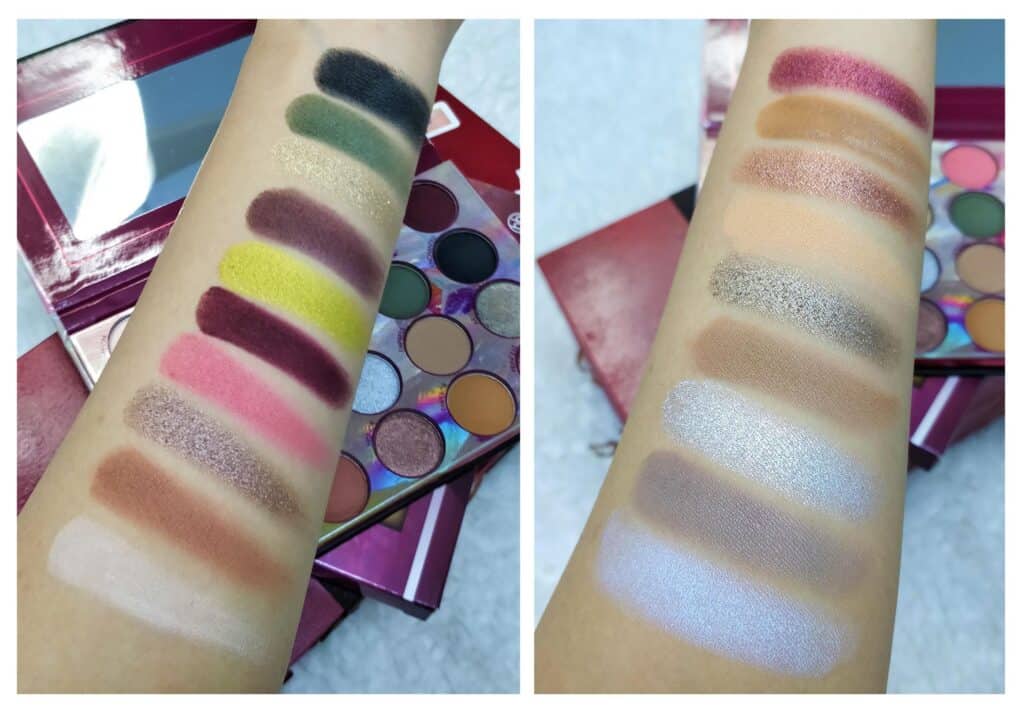 My absolute favourites are the jewel tones Princess, Regal and Monarch. These scream Shaadi (desi wedding) to me! The duo-chrome shade Throne has a blue-purple shift to it and it is so gorgeous! It looks amazing in a halo eye look and you can also use it as an eyeshadow topper with matte shades! Another interesting shade for me is Crown! It is a beautiful shimmery chartreuse shade and it reminds me of nothing but mehndi and mayoon (extra desi wedding events).
The eyeshadows in this palette do have some kickback but that's just part of the parcel. With good pigmentation, comes a little bit of fallout. It is definitely not a deal breaker for me.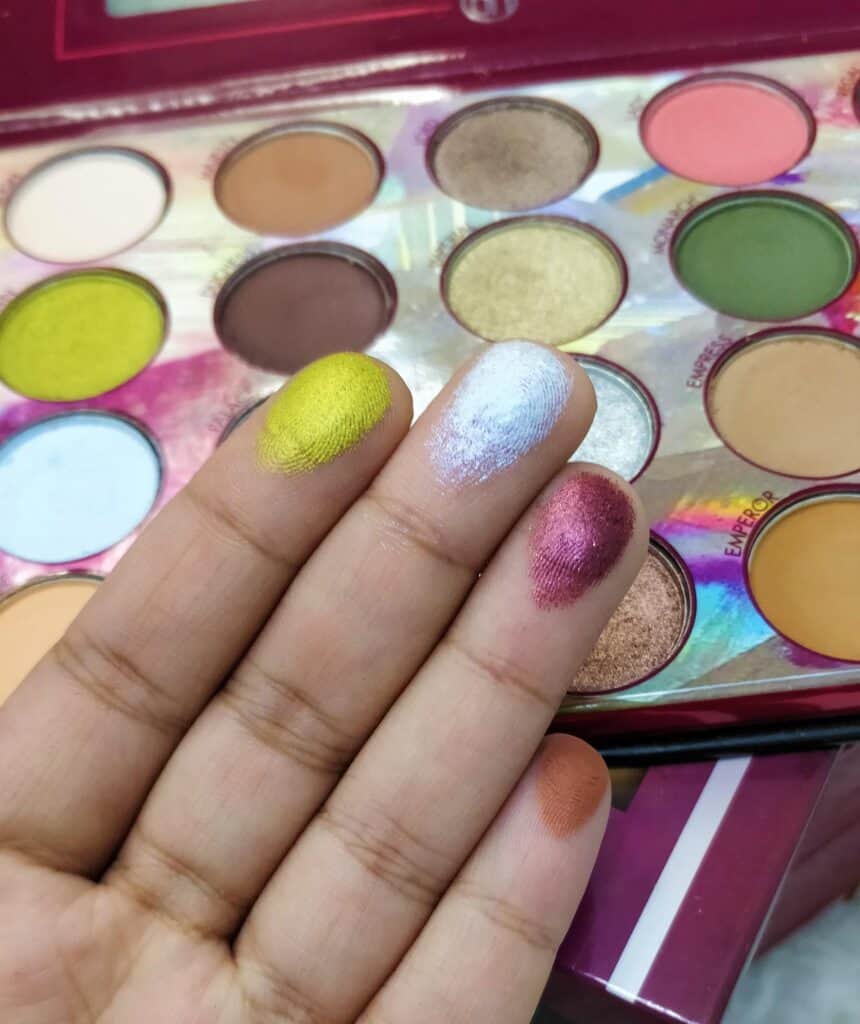 BH Cosmetics Royal Affair Price and Availability
This palette only costs $18 and its absolutely bonkers for the quality and versatility! Now, I don't think this palette was limited edition, and I could not find much information about it being discontinued either. However, I am not sure if it is still up for grabs. This palette was released in late 2018 and I got mine in early 2019 but I have not been able to find it on Beauty Bay's website or even on any other European makeup selling websites.
BH Cosmetics is not officially available in Pakistan either so maybe you can ask your go-to makeup selling Facebook page about it and they might be able to get it from USA if it is still being stocked. If you are anywhere else in the world, eBay and Amazon might be your best bet as I have seen it being sold there! Otherwise, you can try some of the other eyeshadow palettes from BH Cosmetics as I have heard that all their recent launches have been amazing!
Is BH Cosmetics Royal Affair Eyeshadow Palette Worth The Hype?
Yes! The BH Cosmetics Royal Affair palette gives you a bang for your buck! In fact, I find it to be perfect for someone who is just getting into makeup but wants to be a little experimental. You can do so much with this eyeshadow palette from a black smokey eye to a yellow-green mehndi look!