As much as I love makeup, skincare definitely takes precedence. So I was ecstatic to receive these multi-purpose Go Glow face masks as PR samples*. The idea of natural but simple and safe to use ingredients make these masks amazing for just about anyone.
Go Glow sells a variety of organic face masks but I was sent the first five that they had launched so today we will be talking about Activated Charcoal, American Bentonite, Red Bentonite, Indian Healing Clay and Fuller's Earth.
Before we dive deeper, I just want to let you know what I love about all of these masks is that since they are sold in a dry powder form, they won't go bad for a long time. Furthermore, they can be mixed in any medium of your choice. Be it water or aloe gel, anything that suits your skin. Also, some of these masks can be used on other parts of your body, including hair and this is why I call them multi-purpose.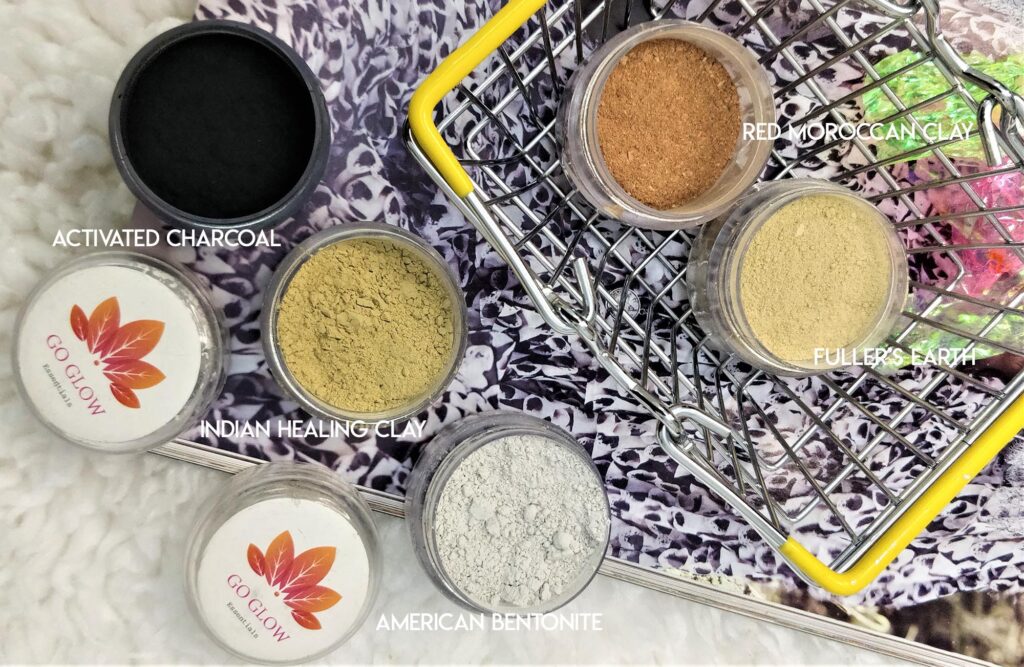 Activated Charcoal Mask
Activated Charcoal masks are popular for sucking out all the gunk and oil from your pores, however, since I have dry/combination skin, it is not my go to mask of choice. Though I do love activated charcoal for brushing my teeth. It makes them pearly white and is also good for oral hygiene.
I would suggest you to be mindful when using activated charcoal powder as a face mask because it can leave some residue behind. So just do not go overboard, rinse well and preferably use it on a weekend when you will be staying indoors.
American Bentonite Mask
American Bentonite comes in the form of a white powder and this is known as a detoxifying ingredient. It is also beneficial for irritated skin.
When mixed with water, you will get a slippery/clay-like consistency. It made my skin look really smooth and supple after use but since it is a clay mask, it can dry your skin out so be sure to moisturise right after use.
Red Bentonite / Moroccan Red Clay Mask
The Red Bentonite, also known as the Moroccan Red Clay mask is another highly absorbent mask but it is ideal for sensitive skin and has amazing healing benefits. It can clear skin texture, encourage blood circulation, heal scars etc. This stood out for me out of all of these masks as it was something new for me and the way it made my skin glow right away, made it a winner for me.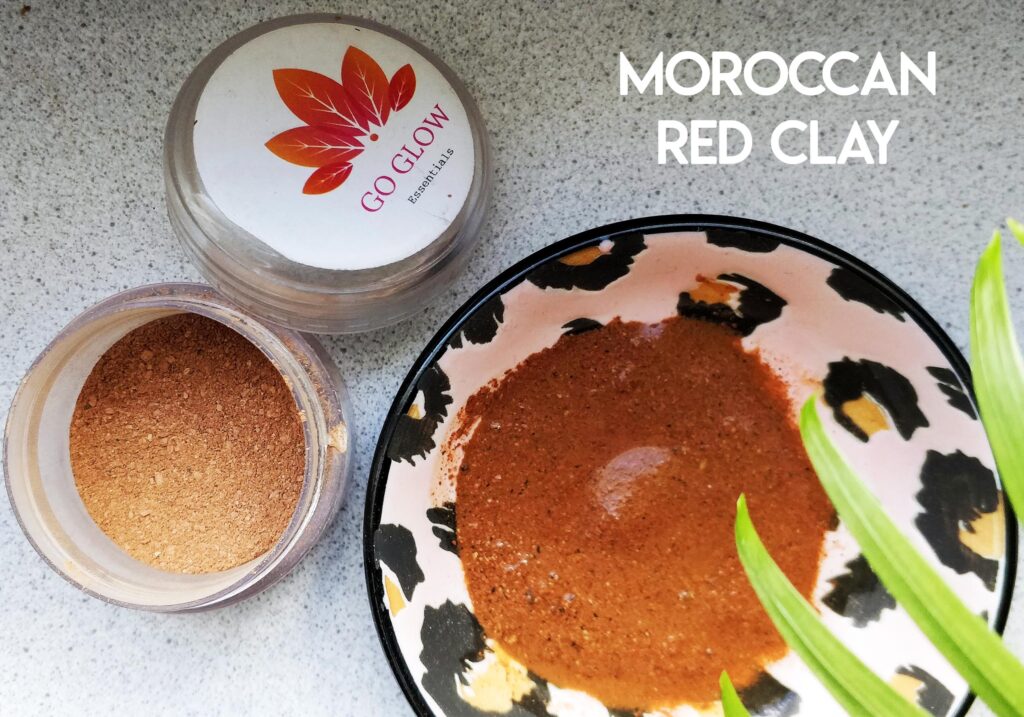 Go Glow Red Bentonite mask can also be used on hair instead of shampoo and a lot of people swear by it. In addition to that, this mask is also supposed to be an exfoliator and it is perfect for the purpose as the particles are fine enough to be not abrasive. I love this mask and need to stock up on it!
Indian Healing Clay Mask
The Indian Healing Clay mask is popular for its deep cleansing properties and is again a favourite of the people who have oily skin. I love to use this mask on my T-zone and it really shrinks down my pores.
It also helps in clearing acne and calming the skin. However, just do not go overboard with it as it can be really drying as well.
Fuller's Earth Mask
Fuller's Earth, better known as Multani Mitti is a classic favourite of all Pakistani households. This mask is also great for clearing and toning the skin. It is quite similar to the Indian Healing Clay and Bentonite in terms of properties.
Back in the day, this was one of my go-to masks to use a face pack in summers to keep the oil on my face at bay. It can also be used on head for an oily scalp and washes out easily with just water. You can definitely not go wrong with this one.
Price, Quantity and Availability
Each of these masks cost 499 PKR for 200 g and can be bought from Go Glow's Instagram (@goglowessential) or Facebook page.
Overall, I do not have anything negative to say, other than just be careful when you do DIY masks and avoid using harmful ingredients like lemon juice to mix these in as it can cause adverse effects due to high acidic levels. Personally, I just like using water or rose water. You can use store-bought aloe gel or even honey if your skin is on the drier side.